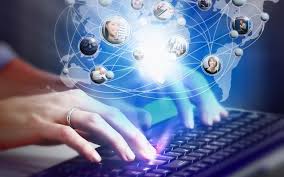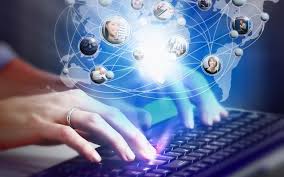 Priya Yadav
Chandigarh September 5-
Haryana is taking strides in governance through IT and is making rapid advances in that direction. Taking a step closer to integrating IT services in people's lives, the government of Haryana has decided to set up IT Labs at District level. These labs would be used exclusively for computerization and digitalization of data, Aadhaar Seeding, basic computer training, application software oriented training, Government to Citizen (G2C) Services training to village level entrepreneur and urban level entrepreneur, district stakeholders and National Digital Literacy Mission (NDLM) programme for Anganwari and Accredited Social Health Activist (ASHA).
These labs will be multi purpose and will also be used for holding various exams being conducted by HARTRON, Technical Education Department and Board of School Education Haryana, Bhiwani.
Under the skill upgradation programme for more job placement opportunities, it is envisaged to set up at least four specialized labs in the field of Fiber Optics, Robotics, IOT (Internet of Things) in the state under Electronics System Design and Manufacturing scheme.
There is also a plan to set up an Electronics and ICT Academy in the state at National Institute of Technology (NIT), Kurukshetra to improve the skill of faculties working in colleges and technical institutions of the State.
Apart from this, new scheme to impart hardware skills in 25 courses in Electronics and Telecom field is being initiated in collaboration with National Institute for Electronics and IT (NIELIT), a Government of India entity and HARTRON. Under digital literacy mission, National Digital Literacy Mission (NDLM) programme has been launched to provide IT literacy to the one citizen of each household. Haryana has registered 13000 citizens for this programme.
A comprehensive InfoSec policy is being prepared for the state, for which Information Security management Office (ISMO) has already been set up. A small dedicated team of security specialists has been engaged in carrying out Vulnerability Analysis (VA) and Penetration Testing (PT) on a continuous basis for 30 IT Assets of the State. There is a plan to cover all the IT assets of State within a year. There is also a plan to set up a Security Operations Center (SOC) for real-time monitoring of security events and gathering threat intelligence both from preventive and remedial perspectives.
With a view to provide various people-centric services under one roof, the Haryana government has established 4080 Common Service Centres (CSCs) in the State. While services like Birth Certificate and Scheduled Castes and Backward Classes certificates are available in electronic mode at these centres, services like application for passport, Pan Card are also being provided through these centres. The number of CSCs have increased from 792 in March, 2015 to 4080 in July, 2016.
Under the National Optical Fiber Network (NOFN)/Bharat Net Project, all the Gram Panchayats are to be connected on optical fiber for delivery of Government to Citizen (G2C) and Citizen to Government (C2G) services through citizen services centres are being established all across the State. The Gram Panchayat Chainsa and Mothoka at Ballabgarh in District Faridabad are commercially operational for Wi-Fi through CSC-SPV. Apart from this, Wi-Fi equipment has been installed at 60 more Gram Panchayats and Schools and would be operational in a month's time.
The State has also won award for e-Payment, e-Pension, e-Salary, e-Disha and Birth and Death Certificate projects. About 99.38 per cent of State Residents have been enrolled for Aadhar. As many as 375 Permanent Enrolment Centres have been established to achieve 100 per cent enrolment.
The areas of district Gurgaon, Bawal Tehsil and Dharuhera Sub Teshsil in District Rewari, Panchkula District including Barwala Block and other Industrial Area, Districts Faridabad, Palwal, Ambala, Yamunanagar , Jhajjar and Sonepat all industrial areas including Kundli and Rai Area approved by the State Government or its local authority have been notified as Brown –field Electronics Manufacturing Clusters.
The Haryana State Industrial and Infrastructure Development Corporations (HSIIDC) has developed infrastructure for Technology Park, Electronics Hardware Technology Park to promote IT Sector at four locations that is Panchkula, IMT Manesar, Kundli and Rai in Sonepat District . Keeping in view the present scenario of growth of IT and IT enabled services industries in the State, the department has initiated steps for setting up of Software Technology Parks of India (STPI) at Panchkula, Rai and Rohtak.