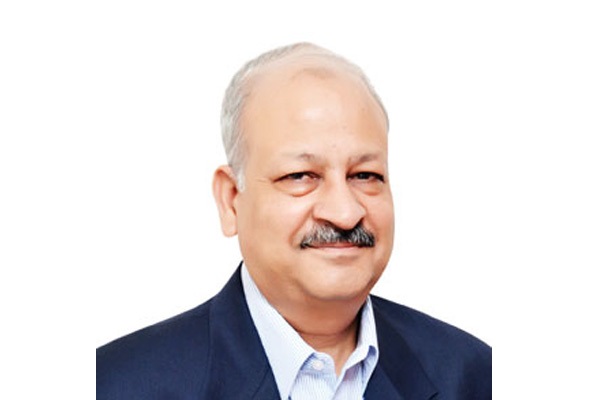 In the Digital India age, delivering citizen services electronically is of paramount importance. To ensure this, companies such as Thomson Reuters provide automated tax, land administration, legal solutions and collaborate with the government at different levels. Speaking on the same lines, Sudhir Aggarwal, Head-Government Relations, Thomson Reuters, gives an overview about their unique offerings in an interview with Souvik Goswami of Elets News Network (ENN)
The Government of India has launched the ambitious Digital India and Smart City programmes. In this context, how can Thomson Reuters collaborate with the government?
Digital India is an umbrella programme to transform India into a digitally empowered society and knowledge economy by ensuring all government services are available to citizens electronically. The key objective of Digital India drive is to enhance transparency, efficiency and to facilitate revolutionary reforms in an evolutionary manner to curb corruption, and bring about other natural benefits of technology to all its stakeholders. For all practical purposes, any and every e-Governance programme in India at the Centre and state-level shall be under the purview of Digital India programme.

Smart cities programme is another big reform mission by the government with a focus on building resources and capacity in cities across the country. Primarily, smart cities programme focuses on fundamentals of the cities with the vision of building next-generation livable cities.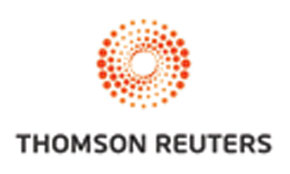 Thomson Reuters is well placed to collaborate and engage with the government at the Centre, state and city levels to provide knowledge-rich and globally proven solutions by contextualising in the Indian context. We help governments deliver services more efficiently and promote smart government initiatives. We are uniquely positioned with niche solutions that can be deployed quickly and with ease.
Most of the Thomson Reuters solutions are COTS (Commercially Off-the-shelf) based. We deliver sustainable, automated tax and land administration solutions integrating information that exist across government agencies. This integration eliminates problems associated with redundant data, increases accuracy by reducing manual entry errors, streamline workflow processes and efficiently utilise tight budgets. For smart cities, this results in improved service delivery and provides policy and decision makers, businesses and citizens with more timely access to information, thereby enhancing transparency and increased public confidence.

What unique solutions is your organisation offering in this context?
Thomson Reuters has been a valued partner to government across the globe:
Our financial and risk portfolio provide transparency into markets and illuminate economic and social development patterns;
Our legal portfolio support rule of law and also the law enforcement and legal communities;
Our tax teams work with governments to equitably generate revenues to support their people and communities;
The Thomson Reuters Foundations ties our assets together to bring about social change and progress – everything from connecting law firms with NGOs, to advancing gender rights, and exposing child slavery.
One of the key focus areas under both the Digital India and Smart City programmes is about managing the most precious natural resource, i.e. land. Increasing taxes on land and property is easy, but not the answer. It is the valuation of land, in line with international standards that is among the most critical aspects. Globally, countries, states and cities have optimised the use of land with maximisation of revenues by deploying Thomson Reuters' offerings. Our product, Thomson Reuters Aumentum, simplifies the revenue management lifecycle for governments around the world. Our unique combination of technology enhanced by deep experience enables governments to optimize revenue generation, support sustainable growth and improve services to the public. Some of the Aumentum applications include tax, recorder, valuation, cadastre, registry, e-Government, OpenTitle, etc.
Technology for Justice is another very critical element in electronic delivery of services under eKranti pillar. Thomson Reuters C-Track Court Case Management System integrates e-filing, case management, public access solutions with other court applications. Westlaw, our online legal research services is among many other solutions to support judiciary reforms and bring about transformation.
The government is also focusing on skill development, making India a manufacturing hub, ease of doing business, etc. How can Thomson Reuters contribute to these?
In India, one of the critical success factors of ease of doing business is to deal with corruption, black money and other related aspects. Thomson Reuters World-Check risk intelligence has served the KYC screening needs of the world's largest banks and financial institutions, corporates, law enforcement and government and intelligence agencies. By simplifying day-to-day customer on-boarding and monitoring decisions and by enabling regulatory compliance for Anti-Money Laundering (AML)/ Countering the Financing of Terrorism (CFT) legislation, World-Check helps avoid damage to brand and reputation.
GST, the single-biggest tax reform ever since Independence, will be a significant and welcome step to simplify the tax regime, boost tax revenues and will bring about all-round benefits to its stakeholders. In GST regime, primary focus would be on "Determination of Tax" and "Compliance with the GST requirements". Both are easier said than done as the government would like to simplify the taxation on various products and services in an evolutionary manner and bring all its stakeholders onboard. Thomson Reuters' ONESOURCE is best suited to deliver best-of-breed globally proven solution through ecosystem.
The skill development programme focuses on removal of disconnect between demand and supply of skilled manpower. The programme aims at providing training and skill development to youth by building vocational and technical training framework. Thomson Reuters Westlaw, Eikon, Eikon App Studio, Elektron and many other solutions and platforms are uniquely positioned to support the skill development programme. We will be engaging strategically with central and state governments and related agencies including academia.
Your vision for India's growth story and Thomson Reuters' collaboration with the government to take the country forward…
This is an opportune time for us to engage with the government. This government is working on certain unique programmes where there's synergy with our unique offerings. Our solutions are based on extensive and exhaustive research through dedicated research teams, with the ability to integrate with local assets through managed services.
We are engaging with the policy makers, endusers, academia, regulators and other e-Governance ecosystem players, including industry partners, to deliver global solutions in local context through integration of data, knowledge, expertise and experience.