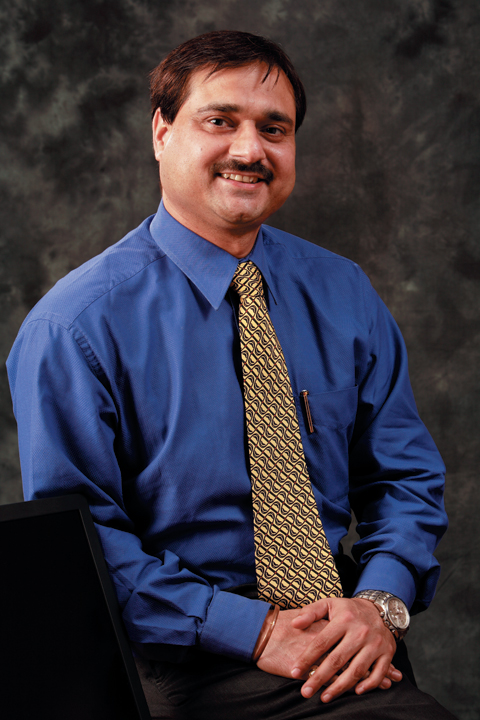 Redknee, a leading provider of subscriber management software and real-time monetisation, helps service providers and other companies with unprecedented level of automation through customer self-care, social media care and multi-channel care. Sanjay Sharma, Regional Vice President & Head, Redknee – South West Asia, in an interview with Manishika Miglani of Elets News Network (ENN), talks about the various offerings of the company that help different organisations launch and monetise new services, thus easing their operations in the world of digital excellence
What are the current focus areas of Redknee?
Redknee monetises today's digital world. It enables businesses of all types to launch and monetise new services with lightning speed. Redknee's real-time solutions help manage the monetisation of products, complex partner ecosystems, support customer campaigns and subscriber management solutions in new and innovative ways.
Who are your clients and what portfolio of solutions do you offer?
We are into providing a complete portfolio of mission-critical monetisation and subscriber management solutions and services that allow communications service providers, digital service providers, utility companies, automotive and enterprise businesses of all types to charge for things in new and innovative ways.
What are the key challenges that telecom operators face today?
The evolution to a Data Service Provider (DSP) in the current Over-the-Top (OTT) landscape world is the biggest challenge of a Communications Service Provider (CSP). Redknee realises this and has shaped up its solutions, which help this transition of a CSP to a DSP, along with co-existence rather than a partnership with the OTT world.
What are the opportunities for Redknee and the telcos in view of the arrival of 4G services in India?
With 4G services, it's not only speed that has increased, but it has also given way to new business models, such as contextual real-time marketing campaigns for high ARPU LTE subscribers; monetise new services to bundle and monetise any service, along with LTE, and quickly create new revenue streams; and leverage diverse data, enable rich content, OTT services and mobile entertainment.
What is the new world of customer experience and how is it enabling telecom operators?
The way we communicate is changing. People are constantly connected, in command, informed, social and always on. Redknee's omni-channel care solutions allow every service provider to leverage the channels that matter the most to their customers. Our platform allows for an unprecedented level of automation, through customer self-care, social media care and multi-channel care.
What solutions can operators opt for to optimise existing systems and network assets to drive operational cost efficiencies?
Today's communication service providers (CSPs) should look to virtualisation as a means for speed: rapid launch of new business, swift deployment of new technology, more compatible resource management and peak-load management. Whether it's a short-term goal, driven by speed to market for content-driven services, or a long-term strategy that focuses on achieving lower hardware costs, we at Redknee, are helping CSPs worldwide to compete using virtualised systems and agile business models.
Follow and connect with us on Facebook, Twitter, LinkedIn, Elets video