The Punjab Government is providing a wide array of citizen-centric services successfully using ICT, in all parts of the State – urban as well as rural. With core infrastructure in place, the Government has embarked on the second phase of eGovernance initiatives in the State, finds out Arpit Gupta of Elets News Network (ENN)
With a view to giving fur- ther push to the digital initiatives in the State, so as to bring more gov- ernment services to the citizens' doorsteps, the Government has under- taken several projects in different areas, which are in various stages of implementation. They include: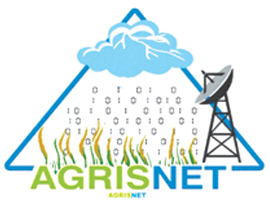 Agriculture
AGRISNET is a mission mode project under National e-Governance Plan of Government of India, Department of Agriculture & Co- operation. The Ministry of Agriculture has decided to launch a Central Sector Scheme titled 'Strengthening / Promoting Agricultural Informatics & Communications' of which one component is AGRISNET. The Department of Agriculture, Punjab has initiated to introduce eGovernance by leveraging ICT to provide agriculture related information or data and to improve upon its functioning in order to bring efficiency, transparency and accountability. The project is currently in the advance stage of final- ising Project Consultant.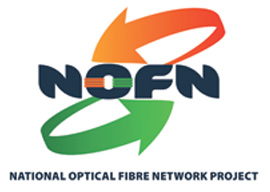 Broadband connectivity
The Department of Telecommunications (DoT) has cleared creation of a 'National Optical Fibre Network' (NOFN) with an investment of Rs 20, 000 crore that would provide broadband connectivity to all village panchayats in three years. The Telecom Commission (DoT) decision- making arm has approved the project that will be funded through the Universal Service Obli- gation (USO) Fund. The funding for the broad- band network will come from the USO fund; the USO fund has a balance of Rs 16,000 crore. A World Bank study revealed that a 10 per cent increase in broadband connectivity helps in pushing the GDP growth by 1.4 per cent. Once completed, the optic fibre network will help bring various electronic and Internet-based initiatives of the government to the people living in the remotest corner of the country. In
In State of Punjab, NOFN will provide connectivity to more than 12000 Gram Panchayats (GPs) of the State. This would ensure broadband connectivity with adequate bandwidth till the village level. NOFN shall be a 365×24 reliable, robust, scalable and available IP capable network to ensure continuous availability of services. In the first phase connectivity shall be provided to 5000 villages.
NOFN will help the government implement its various eGovernance initiatives such as e-health, e-banking and e-education,facilitating inclusive growth. NOFN will enable effective and faster implementation of various mission mode e-governance projects as well as delivery of a whole range of electronic services by the private sector to citizens in rural areas.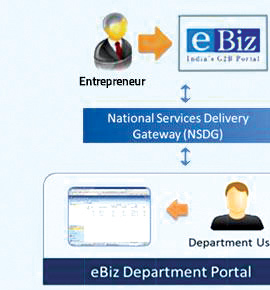 Online clearance system
Department of Industrial Policy & Promotion (DIPP), Ministry Of Commerce & Industry, Government of India is currently implement- ing the eBiz Mission Mode Project under the National eGovernance Plan (NeGP) in the coun- try. The project envisions transforming the business environment by provid- ing efficient, convenient, transparent and integrated electronic services online through a single window to the investor, industries and businesses in the areas of information on forms and procedures, licences payments and compliances through- out the life cycle of a business or industry. The core theme of eBiz lies in radical shift in the Government Service Delivery approach, from being department-centric to customer-centric. Initially 24 services have been offered to various departments in the First Phase of project. The Department of Industrial Policy & Promotion (DIPP), Ministry of Commerce & Industry, is currently implementing the eBiz Mission Mode Project under the National e-Governance Plan (NeGP). The Core theme of eBiz lies in radi- cal shift in the Governments' services delivery approach from being department-centric to customer-centric. Project will facilitate single window delivery of services to investors and businesses throughout the business life cycle. The DIPP has decided to extend this project to Punjab immediately and currently it is in the initial stage of dialogue.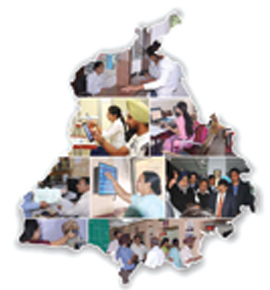 Urban local bodies
"eGovernance in Municipalities" is a unique initiative of the government of India conceptualised under the umbrella of the overall National e-Governance Plan (NeGP) aimed at improv- ing operational efficiencies within Urban Local Bodies (ULBs). It has been observed that presently there is very limited or no computerisation across ULBs in different States. There is very limited or non-existent staffs with IT know-how. There is lack of standardisation of processes and processes are primarily operated in a manual mode.
This MMP is one with significant citizen interaction, given that municipalities provide a large number of basic services for millions of citizen living in urban centres across the Nation. In Punjab, Local Government Department has initiated this project to deliver end-to-end ser- vices to its citizens in a citizen-centric way with high levels of accountability and transparency in its service delivery supported by a high degree of efficiency and effectiveness in the department's internal operations. The project is in the process of selection of implementing agency.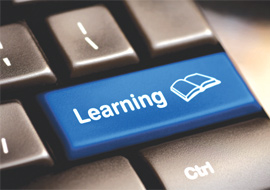 Education
NeGP, in its last Apex Committee meeting included "Education" as a new MMP. The proj- ect is in the initial stage of conception. As a first step in conceptualizing the scheme in the area of Education, the Department of School Edu- cation & Literacy initiated the process of con- sultations with stakeholders for framing Core Scope Document. The core focus of deliverable services to its stakeholders such as students, parents, partners, State Govt. NISG has been selected as a consultant for the preparation of Core Scope Document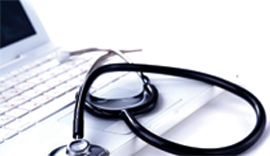 Health
The Apex Committee for the National eGovernance Plan (NeGP) chaired by Cabinet Secretary has approved the inclusion of Health as a Mission Mode Project (MMP) under the NeGP. ICT for programme management has been undertaken by the Ministry of Health & Family Welfare in the Mother and Child Tracking System (MCTS) programme and the Ministry envisages a more comprehensive use of ICT including for Hospital Information Systems, supply chain management for drugs and vaccines, providing ICT tools to ASHA and ANM workers, programme management of National Rural Health Mission (NRHM), etc. through this MMP. The Ministry of Health & Family Welfare is the nodal Ministry for the design, development and implementation of the MMP. Currently, a study to identify the priorities and scope of the MMP is underway.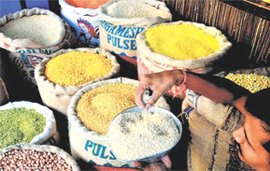 Public distribution system (PDS)
The Targeted Public Distribution System (TPDS) is an important social safety net for the poor. To improve efficiency and effectiveness of the entire system, the Department of Food & Public Distribution, Ministry of Consumer Affairs, Food and Public Distribution, GoI, has embarked upon an eGovernance initiative involving computerisation of TPDS. For achieving end-to-end Computerisation of TPDS, the Department of Food & Public Distribution, Government of India has identified 4 key components which are required to be implemented in all the States/UTs as below:
Creation & Management of digitised Beneficiary Database
Supply-Chain Management of TPDS commodities from Food Corporation of India (FCI) till Fair Price Shops (FPS)
Sale of TPDS commodities at Fair Price Shops including identification and authentication of beneficiaries and recording of transactions.
Transparency and Grievance Redressal Mechanism For PDS Punjab
For PDS Punjab is the torch bearer in initiating the Biometric based Authentication Services with Food and Civil Supplies Department established as the state level Authentication User Agency (AUA). Authentication Service Agency (ASA) setup has also been completed. State is working on the PDS project using this Aadhaar authentication framework through PoS devices at Fair Price Shops to address issues of inefficiency, wastage and pilferage. The digitisation of Ration Card data has been completed and field verification and seeding of Aadhaar to Ration Cards is being done on ground leveraging technology as well as administrative proficiency.
Current Status:
Data digitisation of approximately 60 Lakhs Ration Card completed
70 per cent House to House verification
Follow and connect with us on Facebook, Twitter, LinkedIn, Elets video