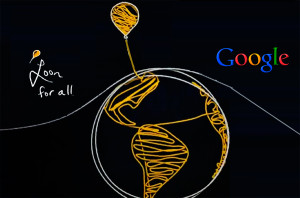 After the Government of India suggested that Google will have to partner with a local telecom provider for executing their ambitious 'Project Loon', decks have been cleared for implementing the same.
As per Google India head Rajan Anandan, Google is in talks with telecom firms such as BSNL that might help execute Project Loon sooner than expected.
He also shared that the present Indian Government has been very supportive for the cause, and Indian Internet users may witness some fireworks from them very soon. He said, "The government has been very supportive — we are working on a pilot and we are working our way through it.
Besides the clause for partnering with local telcos, Government has also clarified that Google would need the appropriate security clearances before kickstarting Project Loon. The Government had also said that Project Loon may interfere with cellular network's operations.
On the other hand, Google has assured that every challenge related with Project Loon can be overcome.
After TRAI banned every type of discriminatory data pricing in India, Facebook, which attempted to provide free but restricted Internet to poor Indians had to shut down their Free Basics service.
Meanwhile, in the USA, Google has started inviting users to experience Project Fi, which is Google's own cellular network.
Google also shared some interesting stats about Project Fi, which was introduced 10 months ago, in partnership with telecom players, hardware manufacturers and local businesses.
Some of the highlights of this Fi project are:
Fi users tend to travel a lot; and an average user consumes 1.6 GB of data in a month. Overall, Fi users have travelled 120 countries and used Google's own cellular network.
For USD 20 per month, users can consume unlimited text and voice; in case there is any unused data, the user shall be refunded back.
Over 50 per cent of Project Fi customers use public WiFi to access the services.
Project Fi users are more creative, more aware (90 per cent of them came back to see their usage) and more tech-friendly .
Follow and connect with us on Facebook, Twitter, LinkedIn, Elets video