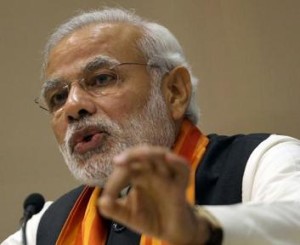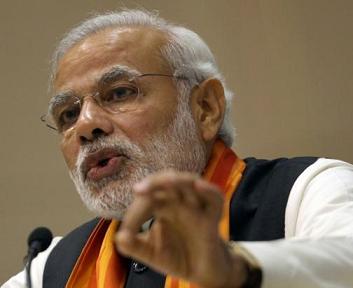 The Government of India is launching the "Start-up India," movement on January 16th, 2016 in New Delhi. The event aims at celebrating the entrepreneurship spirit of country's youth and will be attended by CEOs and founders of top Start-ups (over 1500) from across the country. The closing session will be addressed by the Hon'ble Prime Minister of India, Shri Narendra Modi who shall formally launch the initiative and unveil the Start-up Action Plan.
Union Minister of Finance and Corporate Affairs Arun Jaitley shall inaugurate the event in Vigyan Bhawan at 9.30 am on the same day. Minister of State for Commerce and Industry, Nirmala Sitharaman, shall be the Guest of Honour for the event.
The event shall be a non-stop day long global workshop on Start-up Entrepreneurship and shall include panel discussions on various topics such as:
"Unleashing Entrepreneurship and Innovation: What do Indian Start-ups Need to Grow and Prosper"
"Celebrating Women: Stories of Innovative Women Entrepreneurs"
"How digitisation will change India's future"
"Making Indian Healthcare Leapfrog"
"Financial inclusion is within reach"Apart from this, the session "Show Me the Money: How do we Capitalise Entrepreneurship?" shall be chaired by the Minister of State for Finance, Jayant Sinha. Also, a unique question and answer (Q&A) session titled "Face-to-face with Policy makers" is also being organised wherein secretaries from the Key Government Ministries and Departments will answer questions on how Government will be creating an enabling ecosystem for Start-ups. The objective is to reinforce commitment of the Government towards creating an ecosystem that is conducive for growth of Start-ups. The panel shall comprise of Secretaries from Department of Revenue, Department of Human Resources and Development, Department of Corporate Affairs, Department of Financial Services, Department of Economic Affairs, Department of Science and Technology, Department of Biotechnology, Department of Electronics and Information Technology, Department of Micro, Small and Medium Enterprises and Department of Skill Development. Additionally, the panel will have representation from Securities Exchange Board of India (SEBI) and Small Industries Development Bank of India (SIDBI).
The event shall also feature interactive talks with global leaders and venture capitalists such as Masayoshi Son (Founder and CEO, SoftBank), Travis Kalanick (Founder, Uber) and Adam Nuemann (Founder, WeWork). A delegation of over 40 top CEOs and founders of Start-ups, Venture Capitalists and Angels investors from Silicon Valley will be attending as special guests for the event and will be taking part in interactive Q&A sessions.
Besides, Google shall be conducting an innovative session titled "Launchpad Accelerator", which will involve live pitches being made by early stage Start-ups to potential investors. Nikesh Arora, President & Chief Operating Officer, SoftBank, shall be interacting with participants on aspects relating to Startup funding. A virtual exhibition is also being organised as part of the event to showcase some of the unique and innovative work done by Start-ups in the country.
As Prime Minister Narendra Modi had indicated as part of his last "Mann ki baat" radio programme, a full action plan of Start-up India shall be launched as part of the event. The plan shall highlight initiatives and schemes being undertaken by the Government to address various aspects relating to developing a conducive Start-up ecosystem in the country.
Considering the importance of this event towards promotion of Start-up culture in the country, the event will be telecast live in IITs, IIMs, NITs, IIITs and Central Universities and to youth groups in over 350 districts of India.
Department of Industrial Policy and Promotion (DIPP) is organising this event, along with Invest India and Start-up ecosystem players iSpirt, YourStory, NASSCOM, SheThePeople.tv and Kairos Society and youth wings of FICCI and CII.
Follow and connect with us on Facebook, Twitter, LinkedIn, Elets video