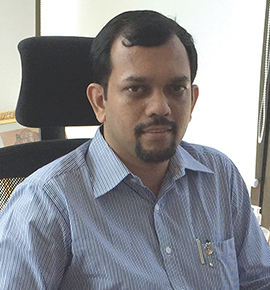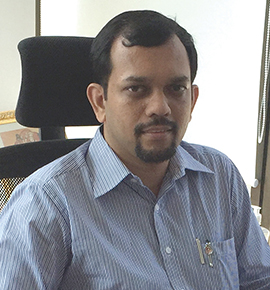 MahaOnline has done a wonderful job in bringing the government closer to the citizens. Opening avenues for rural citizens as well, now MahaOnline has introduced a self-service portal, where they can create their login and apply for government services online, informs Prasad Kolte, COO, MahaOnline, to Poulami Chakraborty of Elets News Network (ENN)
MahaOnline has been a massive IT-centric venture by the Government of Maharashtra to promote and monitor the several initiatives of IT. How effective has it been in its motive to be connected to the citizens, ever since its inception?
MahaOnline was formed in the year 2010, and is a joint venture of Tata Consultancy Services and the State of Government. The main objective of setting up this venture is to promote eGovernance and facilitate citizen service delivery.
MahaOnline it has helped the State Government roll out IT implementation of various kinds of projects and services in quick, agile, flexible and robust manner. There are various examples of such services and projects such as CSC portal, RTS portal, eChallan for Traffic Cops, LMS for Labour Department, Services of Revenue, Rural Development, Home, Water Resource, Industries etc. Apart from such citizen services MahaOnline has also rolled out various G2G applications such as eService Book, HRMS, Online Roster (BinduNamavali), Govt. Quarters Management Solution etc.
MahaOnline has also worked on digitisation of general insurance policy servicing. It has brought complete transparency in all projects under execution. We have set up platforms for online recruitment application, online auto or taxi permit allotment through lottery, and university applications for online admissions, among others. CSCs and SETUs are using MahaOnline portal for citizen service delivery. Last year, MahaOnline worked on innovative concept called 'Digital Locker' and extended all necessary help to the central government for its mega launch.
Please tell us something about the ePRI venture.
Implementation of ePRI suite (Electronic Panchayati Raj Institution) applications is one of the major success stories of MahaOnline and State Government. It was a mission mode project (MMP) under NeGP. MahaOnline took this project in challenging conditions. We set up the cluster model of VLEs at each Panchayat, supervisors and experts at block level and district level. We achieved every milestone of this project – digitisation of Gram Panchayat data through data entry into 10 NIC softwares (ePRI suite), software for citizen services delivery for various certificates, supply of consumables to confirm the end touch point of service delivery, capacity building of Gram Sevaks etc.
MahaOnline has successfully implemented IT in the rural parts of the State. Please share with us the challenges it faced while operating in these areas.
When MahaOnline was formed, it was the year when CSCs were trying to set up themselves. When it was decided that every SCA should use MahaOnline portal, the denial was apparent. However, with the support of IT leadership of the State, acceptability for MahaOnline increased. Now, every CSC is using MahaOnline portal. A similar situation is now with SETUs. Though IT Department has made mandatory use of MahaOnline portal, in some of the districts, SETUs are using their own portal.
Challenges are not new. Resistance for any change is a default behaviour. We followed this mantra and continued our IT implementation.
Since 2010, how has been the journey of MahaOnline?
MahaOnline journey of the last five years evolved slowly but steadily. We started our portal with citizen services through CSCs and SANGRAM. Now, we have launched citizen self-service portal where citizen can create their login and apply for government service online. Citizen can submit documents online and pay the fees online. Our focus is to bring transparency and simplification in every government process through eGovernance.