The Delhi Metro Rail Corporation (DMRC), which operates the nation's showcase Metro system, has been an ideal model for public mobility. Dr Mangu Singh, Managing Director, DMRC, talks about the success rate and the flak Metro faces off and on, in conversation with Jessy Iype of Elets News Network (ENN)
DMRC has been lauded with numerous awards for adopting environment conservation methods. What has been your agenda to continue procurement of green energy?
Adoption of eco-friendly technologies has been one of DMRC's priority areas. We are the first ever rail system in the world to claim carbon credits for our services. All our stations are being designed as green buildings for Phase III and procurement of green energy is one of the focus areas for us.
Overall, DMRC has so far commissioned solar power facilities with generation capacity of approx. 2,800 kWp, with plants at Dwarka Sector 21, Anand Vihar, Pragati Maidan, Metro Enclave, Yamuna Bank station, Yamuna Bank Depot, Faridabad RSS, ITO, Ajronda Depot and Faridabad metro stations.
As per its solar mission, DMRC will create facilities for the generation of 20 MWp, out of which work has been awarded for 11 MWp so far. DMRC is also committed to installing solar plants with generation capacity of 50 MWp in its existing and upcoming network.
How can DMRC help boost the Indian economy?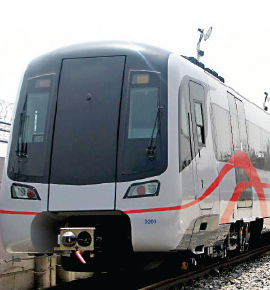 DMRC has been enormously contributing to the Indian economy. Its success has had a ripple effect across the country as many other cities are now emulating our model to create Metro systems. This has led to employment generation for lakhs of people.
Globally reputed players like Bombardier have already set up units in India for the production of Metro trains. Indian establishments like Bharat Earth Movers Limited have also set up a similar facility in Bengaluru. Various other companies are also producing ancillary parts and equipment. The market is expected to grow faster as more cities will be having Metro systems in the years to come.
On the other side, Metro has tremendously improved connectivity to many areas of the National Capital Region (NCR), such as Dwarka, Noida, Gurgaon, Ghaziabad, etc. This has further led to a boom in trade as well as development of real estate.
Metro often faces criticism for technical snags. What measures are being taken to ensure that such emergencies don't affect the commuters much?
We have been making continuous efforts to improve the services. In a technologically complex system like Metro, such issues are bound to come up. However, it must be noted that most of the disruptions are precautionary in nature as the sophisticated system does not function without adherence to all safety norms. Even today, Delhi Metro maintains a punctuality rate of over 99 per cent.
What is the present status of the Phase III and Phase IV Metro constructions? Will these be completed before the deadline?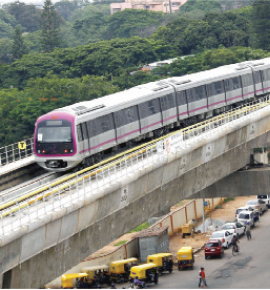 The construction of Phase III is progressing satisfactorily. We have already opened a four kilometer stretch from Central Secretariat to ITO. The Faridabad stretch has received the nod of the Commissioner of Metro Rail Safety and we are optimistic about the opening of the stretch soon.
Trial runs are in progress on the Jahangirpuri–Badli corridor also. The rest of the corridors should be ready by the end of 2016. There are certain land acquisition- related issues which are beyond our direct control. Keeping that apart, our construction work is moving ahead.
Talking about the Phase IV corridors, these are subject to the approval of the government and we cannot comment about them at this stage.
The ridership is increasing, it has crossed 23 lakh. Are any steps being taken to manage the crowd at all the lines?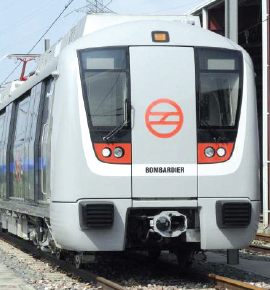 In order to cater to the increasing ridership, the number of metro trains is also being increased continuously. We are going to procure 12 new eight-coach trains as well as convert 33 more six-coach trains into eight-coach formations to provide more convenience to the commuters on the busy Yellow and Blue lines of the Delhi Metro network.
In total, 162 new coaches are being procured that will be assembled at M/s Bombardier's facility in Savli, Gujarat. These coaches are being procured specifically to cater to the requirements of the Jahangirpuri–Huda City Centre (Yellow Line) and the Dwarka Sector 21–Noida City Centre/ Vaishali (Blue Line) corridors.
With the government yet to set up a fare fixation committee, there is a delay in fare hike. If there is a hike, then what it would be?
The fare fixation committee will decide on these issues. It is outside our purview.
Do you have any plans to engage any other private partners to run the Airport Metro Express line?
As of now, there is no such plan.
Follow and connect with us on Facebook, Twitter, LinkedIn, Elets video