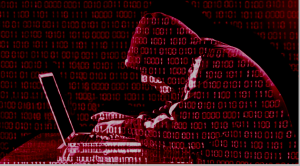 TaaSera launched cyber security products for  Indian market. The enterprise class solutions have been developed after years of research at the SRI International (formerly Stanford Research Institute) and have been duly patented.
These solutions once deployed, continuously monitor post-infection, pre-breach behaviors to provide the last line of defense against staging, reconnaissance, propagation, data acquisition, data exfiltration, insider threats and much more.
Powered by a path-breaking Attack Warning & Response Engine (AWARE) system, TaaSera's pre-emptive Breach Detection System, NetTrust operates on the inside of the perimeter defence – where the greatest damage from breaches actually occur. The vast pool of information is thus automatically analyzed and the exact details of the breach can be deduced. The right algorithms detect malicious behaviors in context and provide actionable intelligence in real time, thus preventing data breaches and loss of business continuity.
Nitin Akarte – Vice President International, TaaSera said, "India is indeed vulnerable to cyber crime on account of its growing economic progress.  Our market assessment phase has had great response and we are confident that our product in the Indian Cyber Defence arena will be a game changer".
Follow and connect with us on Facebook, Twitter, LinkedIn, Elets video