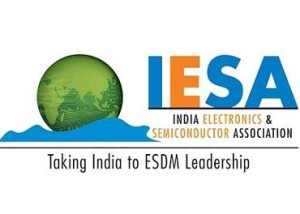 India Electronics and Semiconductor Association (IESA), the premier trade body representing the Indian Electronic System Design and Manufacturing (ESDM) industry and Bangalore Chapter of The Indus Entrepreneurs (TiE) in association with MediaTek Labs, provided a platform to promote and support students, start-ups and entrepreneurs in fabless semiconductor and electronic products in the IoT or connected devices space across agriculture and healthcare sectors. In an effort to cultivate entrepreneurship among the student community and to nurture the bright technology talent, an exclusive innovation showcase was also organised. Five selected startups and six student innovators showcased their path-breaking IoT innovations across healthcare and farming sectors.
The selected start-ups showcased their innovations to an expert jury panel who evaluated their work diligently to find out the best four innovations; one start-up and one student innovation each in healthcare and farming sectors.
The winners were as follows:
Best IoT healthcare start-up: Yostra
Best IoT agriculture start-up: NubeSol Technologies Pvt. Ltd.
Best student innovator (healthcare): M S Ramaiah Institute of Technology – Vivin T Wilson, Sidharth Panicker, Madhu Venkatesh and Sneha G Bhat
Best student innovator (agriculture): Sri Shakthi Institute of Engineering and Technology – Arun N, Ashwanth Krishna V, Balakumaran S, Deepak Kumar V and Jawahar Srinath D.
IESA, TiE and MediaTek Labs have the joint ambition to promote and support start-ups and entrepreneurs in fabless semiconductor and electronic products in the IoT or connected devices space. IESA and TiE actively promote the Indian ecosystem with an aim to solve three major challenges, namely Design for Manufacturability (DFM), Testing and Certification, and Interoperability and Standards to help realise the 'Make in India' dream.
The event witnessed participation from some of the well-known public figures, including keynote address by U. R. Rao, former chairman of ISRO who talked about the need for helping hands to the young technology talent and creating the culture of entrepreneurship in colleges. Mr. Jun-ichi Kawaue, Head of the Consulate of Japan threw light on the burgeoning IoT opportunities shaping up in the country. He also expressed Japan's interest to invest in India's IoT eco-system and work with Indian companies to develop a comprehensive IoT sector in the country. The event also had panel discussions and knowledge-sharing sessions around modern agriculture and healthcare.
Commenting on the event, Arvind Tiwary, Chair, IoT SIG, TiE, said, "We have been working very closely with IESA to empower start-ups and student innovators in the IoT space and it is heartening to witness the progress in this area. We are seeing great traction for IoT in India and there has been a host of start-ups being set up with an intention to design and build innovative connected devices. Our country is also witnessing a large number of student innovators working on various IoT projects in their respective campuses. We are committed to identify and mentor these smart technology brains at an early stage and build a wave of entrepreneurship in the colleges across India."
M N Vidyashankar, President, India Electronics & Semiconductor Association (IESA) said, "IESA is convinced about the impressive future of India's IoT space. It is our constant endeavour to support the IoT start-ups and student innovators and this time we have decided to focus on healthcare and agriculture as we see it impacting the lives of millions across our country like no other sector. The solutions developed by these start-ups have the potential to directly impact lives across metros, tier II cities, small towns and villages.
Marc Naddell, Vice President, MediaTek Labs, says, "MediaTek is pleased to collaborate with IESA and TIE to evolve the IoT market in India. We take an inclusive approach to driving ecosystem innovation into every aspect of connected devices, working with partners, customers, alliances, and developers to ensure compatible systems and devices for all. We see a great opportunity to deliver leading technology and innovation across the Indian market and beyond, with the help of the developer community through MediaTek Labs. We recognise the importance of IoT to India, especially in the health and agriculture sectors."
MediaTek Labs supported this event in an effort to stimulate new product innovation by start-ups, developers and makers in the area of IoT and Wearables based on MediaTek Link development platforms, and offer its support on the path from ideation to prototyping to commercialisation through the company's global supply chain network of partners.
Application of IoT is still in a nascent stage in the country's farming and healthcare sectors but the technology is gaining high amount of traction in these verticals in the recent times. It is estimated that the food production will increase by 70 per cent to feed the 9.6 billion global population expected by 2050. Hence, it is important for the farming industry to embrace the use of precision agriculture and harness the benefits of IoT to better understand the wider conditions that lead to variabilities. Enabled by IoT, smart farming will allow farmers to improve productivity and reduce waste which has been a key area of concern for the global farming sector.
While in the case of IoT in healthcare sector, internet-connected devices have been introduced to patients in various forms. Sensors interact with physical world and provides rich data to empower Internet of Things. Whether data comes from fetal monitors, electrocardiograms, temperature monitors or blood glucose levels, tracking health information is vital for patients across the globe. The introduction of smarter devices in healthcare sector will help people to address illness and fitness fluctuations at an early stage. IoT solutions also simplify and improve the life of the patient and the physician as they are always connected. It will alert the physician robotically on emergency situation while cutting down the patient-physician direct interactions drastically on the other hand, only when it is necessary.
MediaTek Labs was launched in September 2014 and continues to provide developers, makers and service providers with Software Development Kits, Hardware Development Kits and documentation, as well as technical and business support. As a company, MediaTek is well positioned to help unify the fragmented IoT market and drive a new IoT ecosystem with its comprehensive IP portfolio of chipsets and innovative technologies for smart, connected devices, which deliver low power consumption, high performance, connectivity and interoperability with other devices.
Follow and connect with us on Facebook, Twitter, LinkedIn, Elets video