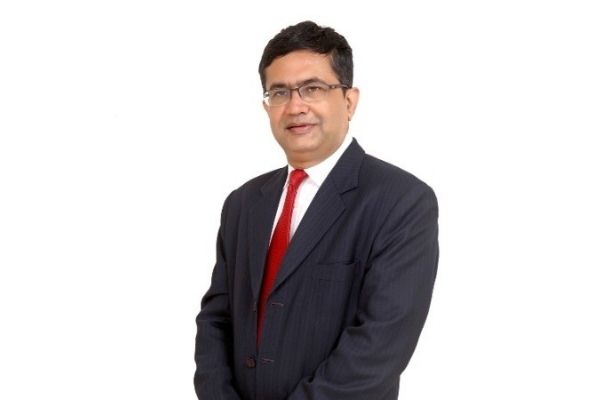 Technology has added speed to the stock market, as the BSE system throws up response within 200 micro seconds as you book a slot, says Ashish Kumar Chauhan, CEO, BSE Ltd, in an interaction with Elets News Network (ENN)
BSE is considered as a barometer of Indian economy. Tell us about its health in recent times.
Currently, the market is doing very well, and the prime factors pushing the market include Narendra Modi led NDA Government in power, which has seen an overall rise in commercial activities, and increased international trade. The expectations are high that economic activities will rise manifold in comparison to last four-five years. People are investing in Indian market from both within and outside the country investments are virtually pouring in.
What is the role technology plays at BSE?
Technology has added speed to the stock market; your queries are responded in barely 200 micro seconds as you book a slot. It is at par with global standards. Technology has not only made surfing faster but the information received instantly also helps in quicker execution of the process. The speed of BSE is 10 times faster than the NSE, and in a couple of years, the speed will hit 20 micro seconds. Internationally, in the financial sector, speed is a crucial factor. BSE is becoming kind of thought leader in the area of speed and flexibility of products.
What is new at the stock exchange?
Framework of mutual fund institutions throughout exchanges is another feature we have come out with, under which across the country in around 2,000 cities, 3,000 users will able to interact, leading to consistency with respect to their funds and units.
As for the SME platform of BSE, about 66 companies have been listed and 24 more companies are about to be registered soon. Our SME platform is largest in the country and is gaining ground among the SME players, who are listing their companies for generating wealth for themselves as well as investment. Many venture capitalists are coming to BSE to get their companies listed.
Besides, we are implementing the Security and Exchange Board of India (SEBI)-defined guidelines with respect to real estate investments in mutual funds. BSE works on various investment products that we also call as derivative products. We recently started currency derivatives in which BSE has got 30% market share. There you can buy and sell currencies.
It's not easy to be on the top. BSE is a hot-spot, as lots of things happen centering it. How do you handle so much pressure?
Basically, you have to take one job at a time and not be pressured by milestones and impressed by adorations by people. Moreover, you need to be focused to your job. It works.
How are you able to cater to such a large number of investors simultaneously?
Basically, in any field, the person who stands first in line gets the work done, and the second person in the line has lesser chances of making it. If the process to seek information is fast and so is its execution, it is possible that next person in the line will also get the task accomplished. That's what BSE tries to do effectively with its investors. We pass on information fast to our investors and also execute activities in fast manner.
We have been able to achieve this by launching a new platform. It is an open source platform based around Linux and MySQL. The technology is comparatively cost effective and also state-of-the-art. New technologies are both cheaper and faster as our response time has reached micro seconds from seconds. Now, we are 100 times bigger and 50 times faster by fraction what we used to be earlier. We are not keeping it only to ourselves but also passing on to our investors and clients.
Also Read: Technology pays dividends
How many people you are currently catering to, around 300,000?
There are about 700 branches across India, and then there are people who access the system through their own computers or mobile. We have around 26 million users as registered investors across the country. Anyone can login in to our system for trading. For risk management and other activities, we offer algorithm trading software to brokers without any human intervention.
Is BSE also open to be an open platform?
BSE is a completely open platform. In fact, our data warehouse is 150 terabytes, which is one of the largest in India. It is open source working on Linux and MySQL database. We think open source is technology for tomorrow, especially with respect to conditions like India. Open source has come of age and it is giving business effectively at a low cost. Big sites like Facebook, Twitter and Google are also using open source in their own ways by reaching their clients.
What it the cost BSE is incurring towards making its systems fast?
We have become 150 times faster, as we moved from 20 seconds to 200 micro seconds. The response time has become 100 times larger from 5,000 orders per second to 500,000 orders per second. Our cost has gone down 66 percent on Capex basis as we have moved from proprietorship software to open source software and hardware. It speaks volumes on how smartly you can control your cost and can take your organisation to higher orbit as far as maturity of the system is concerned.
You said that financial schemes like PMJDY help stop scams like Saradha? Can you elaborate on it?
Basically, corporate financial mechanisms like banking, stock market, MFs, insurance and even microfinance could not reach people in rural and small towns as the cost involved was quite high. However, through technology, now we can reach out to millions of people with mobile banking in a fraction of the previous cost. Online trading is now done through mobile phones too. We have come to a technological level, where every person in every corner of the country can be reached directly without much investment. PMJDY has been launched at a time when the technological maturity of the systems has reached a level where intermediaries are no more a necessity.
At BSE, millions of transactions occur, so there is probability of cyber attacks all the time. How do you prevent it?
Yes, there is always a probability of cyber attacks. Hacking is now more of an organised activity and advanced level of tools are now readily available for cyber attacks. We are alert to this fact, and we have several teams that work independently as well as together to keep hacking at bay. Our concern is not our core system alone but also our website, as that is visited by millions of users ever day. Our sites are also used for training purposes. So, we have a team of experts with international exposure that constantly keeps monitoring on real-time basis to protect our system from any possible cyber attack.
Also Read: Using Technology t0 Transform Bhopal
The Prime Minister has given 'Digital India' call? What would be BSEs role in it?
BSE is a role model in a way for many organisations in adoption of advanced technologies. We have also an ambition to reach out to every citizen in order to inspire them to invest in the market. Investments in stocks give better returns in comparison to any other investment. At present we have, 26 million investors in India and by 2035 there will be 250 million investors trading on Sensex. So, we are also trying to increasing our capacity to reach 600,000 Indian villages, so that they can also invest in the BSE products.