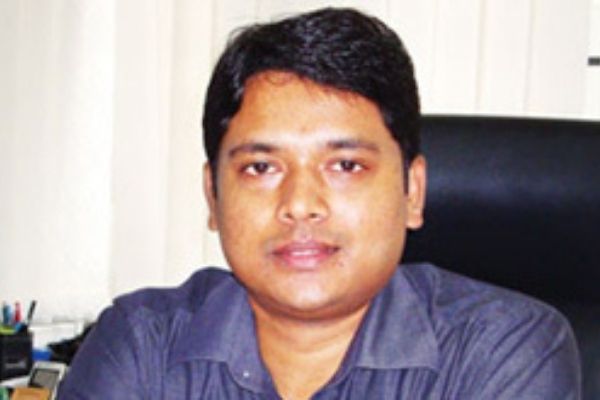 Karnataka is in the forefront to ensure that National Optical Fibre Network reaches each and every Gram Panchayat in the state, asserts Dr Rathan Kelkar, CEO, Centre for e-Governance, Government of Karnataka, in an interview with Nirav Soni of ENN
What are the ICT initiatives undertaken by Karnataka Government and how your department is helping in making departments e-enabled for G2G and G2C services?
The Centre for e-Governance (CeG) has been mandated to e-enable the government. As a part of that mandate, we maintain core infrastructure of the state like State Data Center, WAN, Secretariat LAN, touch points like 'Bangalore One' and 'Karnataka One' for the citizens and run common applications for the government like HRMS (payroll and service register maintenance). HRMS is widely accepted by employees working in the government where salaries and service matters are dealt with. Then, we have an e-procurement portal where any procurement above Rs 5 lakh is covered.
We are also responsible for Aadhaar enrolments for the entire state and have covered 82% of the population with an aim to complete the rest by March 2015. Also, as a part of UIDAI, we maintain Karnataka Resident Data Hub (KRDH) and we have come out with Version 3.0, which is ready to go for all departments to use and seed their databases with Aadhaar.
Besides, CeG has a mandate to build the capacity of departments for handling e-Governance activities. We do National Institute for Smart Government (NISG)-related module called STEP (Support to Training & Employment Programme) for employees and also conduct vast trainings for any new application and computer-related activity. We also help departments in clearing their annual action plans and give consent for their e-governance initiatives, so that there is no duplicity and the best practices are followed.
What is 'Karnataka Mobile One'?
Karnataka mobile One is a single unified mobile platform launched by Hon'ble President of India Shri Pranab Mukherjee, along with Hon'ble Governor and Hon'ble Chief Minister, on the 8th of December 2014. Karnataka Mobile One offers services on SMS, USSD, IVR, mobile web and mobile apps. We have on-boarded over 37 departments offering over 650 G2C services and more than 4,000 B2C services. The Department of Telecommunications has allotted 161 for IVR and *161# as USSD number, which has been opened across all major telecom companies. The response to the platform is very encouraging and it has been receiving excellent reviews on the project. We intend to on-board many other departments and citizen-centric private services as well in the future.
Every government initiative involves 'transformation' and 'adoption' issues. How have you dealt with the twin issues?
Capacity building is a very important part of any e-Governance initiative. We conduct trainings in Kannada language as well. NISG has given us a positive rating stating that we are one of the best states in implementing the capacity building programmes and have completed more than 40 such programmes in the last 10 months. We also send our staff to places where we identify good practices. Recently, our staff went to Hyderabad to study some of the good applications in use in the State of Andhra Pradesh. We have consultants who are given exclusively to respective departments for smooth handling of affairs and encourage officials to be part of the transformation process. We also have State e Governance Mission Team (SeMT), which is used by all government departments for preparing different requests for purchase (RFPs) and for furthering their e-Governance initiatives.
Also Read: eGovernance on play in Jharkhand
What are your views with regard to the Digital India campaign initiated by the Government at the Centre, and to what extent Karnataka is ready for it?
We are seeing a lot of co-ordination among various stakeholders with respect to the Digital India programme. Karnataka is in the forefront to ensure that NOFN (National Optical Fibre Network) reaches each and every Gram Panchayat in the state. We have been assured by the Bharat Broadband Network Limited (BBNL) that entire Karnataka would be covered by December 2015. The second aspect is to connect all departments through this line, which is happening through Karnataka State Wide Area Network (KSWAN) 2.0. We have already released an RFP for the same on gen-next architecture.
From the state's perspective, we have a good data center and we are coming with a backup DR site. One of the touch points and focus for Digital India is reaching the citizens at their doorsteps, and we have already launched 'm-Governance' platform bringing services to the finger tips of the people. We are also looking at a cent-per-cent e- literate state in the near future.
Thank you so much for giving your time for this wonderful interaction.
I thank Elets Technomedia for motivating and giving insights into various innovations from time to time and wish the Elets family the very best!
Also Read: In Tune with digital India Vision