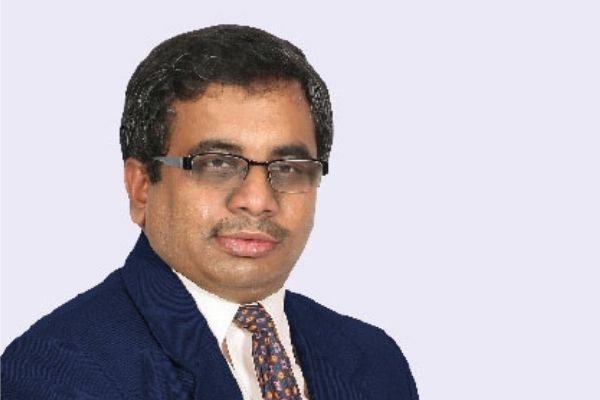 The Digital India mission will bring significant efficiency in the system and unlock growth opportunities for everyone, says Rajesh Ramachandran, CTO & President, Global Products & Technology Solutions, Rolta India in an interaction with Elets News Network (ENN)
What are your expectations from the new government?
Things are moving in the right direction and faster. We are excited to bring our unique value to the government's initiatives across sectors, whether in Smart Governance, Smart and Safe Cities, digital applications in defence, etc. Rolta is uniquely positioned to bring significant value to key programmes with its indigenous solutions that are not only proven globally, but also designed to suit specific needs of the country. Rolta's domestic business has been strong and it will become a lot stronger with the opportunities we foresee.
How has last year been for Rolta in terms of business and products? What were the major drivers for growth in business?
Last year has been a great year for us in various ways. We had everything that needed to prove Rolta's focus on Intellectual Property (IP)-driven solutions-based business model. Our investments in 5-6 years' transformation journey is complete and we have started seeing significant returns in terms of big wins, business tractions, repeat and expanding customer base globally, awards and recognitions, partner value propositions, etc.
Our product and solutions are gaining rapid acceptance and are now the focus of joint go-to-market programmes with global technology leaders, such as SAP and Oracle.
Rolta OneView™ has been recognised to offer high value across a number of industries, particularly in asset-intensive enterprises, for providing operational and asset insights that were previously not available to operations executives. Rolta continues to make significant headway with SAP on its strategic OEM partnership for Rolta OneView™ industry rich Big Data Analytics solutions, Geospatial Predictive Analytics solutions and automated migration solutions to the SAP HANA platform by leveraging Rolta SmartMigrate™. Both companies have also identified "Safe and Smart City" as a strategic vertical for jointly presenting solutions that incorporate each-other's IP in many parts of the world.
Besides, the company continues to strengthen its position as a provider of indigenous Command, Control, Intelligence, Surveillance and Reconnaissance (C2ISR) software solutions tailor-made to suit the needs of Indian defence and homeland security.
The company continues to win major contracts for Engineering and Geospatial solutions both in India and globally. For instance, Rolta bagged a multi-million order for end-to-end engineering information system for one of the largest petrochemicals in the world.
Also  Read: Banking Sector Glides on IT
With new financial year around, what will the focus of Rolta next year?
The company would continue to focus on strengthening its portfolio of solutions built around its IP to provide greater functionality and wider coverage across verticals.
Rolta is making rapid inroads into significant industry segments like Banking, Finance, Insurance, Manufacturing, Retail and Healthcare, apart from the traditional Rolta domains like, Oil & Gas, Utilities, Government, Infrastructure, and Defence & Security. The pipeline for its offerings in BI/Analytics is now very strong, with some very large companies actively engaged in evaluating proof-of-concept and prototype implementations. This is true for all geographical regions.
Big Data Analytics, Smart and Safe City, Cloud and IT transformation, GeoSpatial analytics, Application modernisation and managed services, Security, IT-OT Fusion and IoT will continue to be the key technology solution drivers.
What is your view about the government's Digital India initiative as the vision for future?
The Digital India is a great initiative that would bring significant efficiency in the system and unlock new and exploding growth opportunities for everyone. Rolta's IP-driven solutions would bring significant value to this programme to address the external aspects of eGovernance — public transparency and citizenfriendly single-window system — and the internal aspects of efficiency and automation of eGovernance systems. There is no dearth for technology expertise and capabilities in India. I wish the new government the very best for the Digital India initiative.
Rolta has worked closely with smart city projects. What are your plans on the 100 Smart Cities project of the government?
Rolta is a pioneer in providing comprehensive IPbased solutions for smart and safe cities both internationally and in India. It has a proven record of executing large and challenging technology-driven smart city solutions by combining its deep domain expertise in eGovernance, Economic development, Urban Planning and Development, Land management, Homeland Security, Energy and Utilities, Transportation, etc.
For example, Rolta implemented geospatial-enabled intelligence solution for the Ministry of Economic Development Ontorio, which is helping to attract investors. Rolta has been part of multi-million smart city projects in Dubai and Abu Dhabi, involving advanced 3D GIS modelling, Identity Management, and Security and Mobility solutions. Rolta has implemented Smart Transportation solutions in the UAE, Canada and China using Rolta OneView™ and Rolta Geospatial Fusion™.
Also Read: Cyber Security Focal To Digital India
Rolta's safety solutions, which include Rolta GeoCAD™, Rolta Command and Control™ and Rolta Crime Analytics ™, have been recognised for the significant value they bring to "Safe and Smart City" programmes, and are now being implemented in India in UP and Maharashtra to enhance real-time situational awareness. Rolta has been awarded a prestigious project by the Department of Industries of the Government of Maharashtra for modernizing their eGovernance framework. Recently, Rolta was awarded for its widest range of Smart City and Municipal solutions at a nationwide Smart City summit.
How do you visualise the growth of IT sector in India in the coming years?
India's IT sector would see phenomenal growth in all dimensions. High-growth verticals such as Retail, BFSI, Healthcare, Telecom would have an edge, while Energy, Power, Utilities, Manufacturing and Transportation would see substantial growth. The Government, including Defence and Homeland Security, would be one of the most attractive and bullish vertical.
Big Data Analytics, Mobility, Cloud and IT transformation would be large technology drivers along with IoT and Social Media playing a larger role in digital transformation and changing workforce and ecosystem.