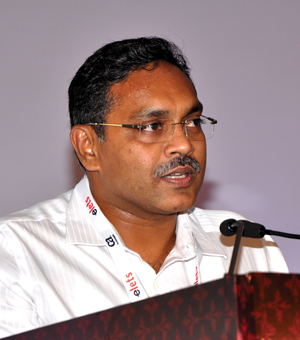 Shyam Jagannathan, Commissioner, Consumer Welfare Department, Govt of Kerala
The Civil Supplies Department in Kerala touches every citizen in the state through its Public Distribution System (PDS) network. To make the PDS system more transparent and error free, e-Governance initiatives has been taken in the state to distribute ration through e-PDS. The main objective of digitisation of the PDS network is to prevent pilferage of grains and cereals. The digitised system entails four steps — Infrastructural Digitisation, Supply Chain Management Regulation, FPS (Fair Price Shop) Automation and Grievances Redressal Forum. However, in achieving complete digitisation of PDS network in Kerala, database integration has emerged as major challenge with respect to seeding of the Aadhaar Card of entire population.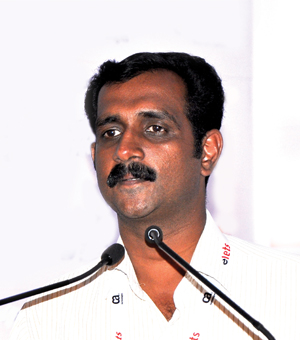 Mohammad Salu, Campaign Executive, Kerala State Information Technology Mission
Akshaya project is a proven successful ICT project in India, which was aimed at e-literacy. Every Akshaya centre has three to 10 computers. It is a successful PPP model which is implemented in Kerala. It provides all three types of services — G2C, G2B and G2G services, and lots of services are delivered to cities through Akshaya. One important project is enrolment of Aadhaar card. These centres also carry out work like updation of Aadhaar cards. There are 2,350 Akshaya centres in our network offering 23 e-District services online.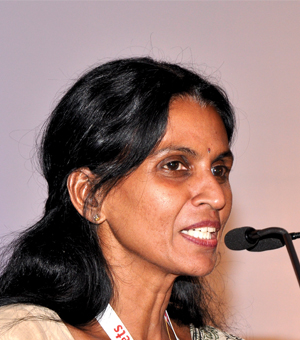 R Sreelekha, Additional Director General of Police & Transport Commissioner, Govt of Kerala
The Motor Vehicles Department (MVD) is the second largest revenue earning department in the state, generating revenue to the tune of `3,000 crore annually. The MVD applications have been automated by NIC and named as SMART . Smart Move is the name of the package that is used for file management; Smart Touch has city-centric software; Smart Check-post is for 19 check-posts across the state; and Smart STA and Smart Trace are Android applications. Earlier, people used to move around RTO offices in Kerala for vehicle registration, driving licence and tax payments, but now they can do much of it from the comfort of their homes.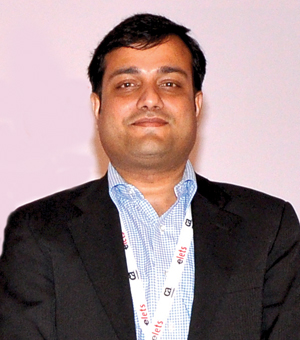 Abhishek Kumar, Nodal Officer & Head-IT, Government of Telengana
Electronic governance rightly reflects the young mind of the state with enough IT skills, investments and IT ambitions. The vision for the state's growth is to be drawn from the future of ITenabled services. The Honourable Chief Minister of Telengana, Shri Kalvakuntla Chandrashekar Rao, has proposed e-Governance to begin at and from the villages in the form of Gram Swaraj. Better governance at the panchyat level is the present way of functioning in Telengana. 'Mana Ooru Mana Pranalika' is e-Governance termed in local language that means my village, my style and my way of functioning. As e-Governance percolates to the ground level, housewives will be able to learn and access household facilities like booking of gas, electricity bill payment and other such activities. Another major initiative is IT mass literacy, which will be the key solution to e-Governance model where initially in five district and five mandals, women, pensioners and elders of the villages will be provided training for handling IT devices like mobile, computer and banking kiosks, who will pass on the training to the next generation. They will be the mission bearers for e-Governance in Telengana.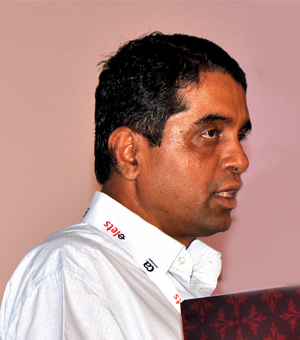 MS Padhi, Secretary, Food, Supplies & Consumer Welfare Department, Government of Odisha
The e-Admission application has been developed by the Higher Education Department in Odisha for making the process of school admission simpler and easier. This application as an e-Governance initiative has a small part of 'e' and a bigger part of administration. One such application majorly involving stakeholders in Odisha is admission process solution to carry out admissions in schools in a transparent manner. One can apply for admission in many colleges and get admission, but later one can shift to the school of our choice and requirement. This application makes multiple college admission process simpler and easier. This citizen centric application process has revolutionised school admissions in Odisha in the past four to five years. In the last academic session, 4,41,000 students applied for 1,400 junior colleges and three lakh applied for 702 degree colleges, respectively. The scheme has to be extended further for other facilities like e-Hostel etc., so as to bring transparency and efficiently in the functioning of Higher Education Department.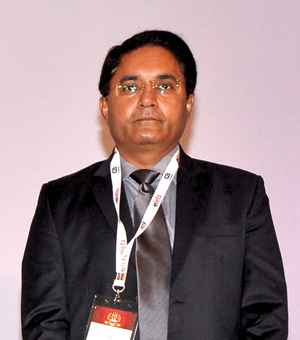 Sunil Mehta, DGM, ICICI Bank Ltd, Mumbai
In application of technology in its operations, ICICI Bank is in the forefront and provides a host of solutions for government offices, local bodies, PSUs, etc. One of ICICI's successful products is the e-Tendering software, in which the payment solution is integrated with e-Tendering software. The software is unique in a way that it enables payment not only by smart card or net banking but also through RT GS, NEFT and branch walk-ins. A bidder can walk straightaway into a bank branch and deposit his earnest money.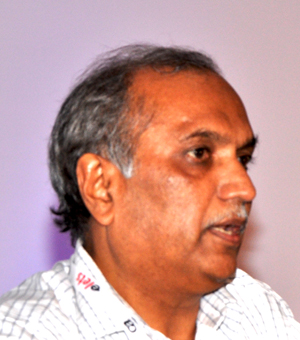 Dr M Samsuddin, Executive Chairman & Director, Information Kerala Mission
The Information Kerala Mission (IKM) was one of the primary ICT initiatives undertaken in India towards e-Governance. IKM began in project mode and was carried out in a decentralised manner with distributed database and standalone software. With the passage of time, it led to m-Goverance and paperless panchayats in the state. Sixteen village panchayats in the state now have ISO certification. This is a great achievement with respect to computerisation going through the years in the state.
Follow and connect with us on Facebook, Twitter, LinkedIn, Elets video