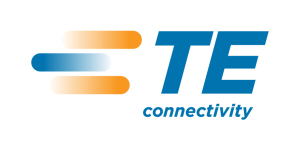 TE Connectivity (TE) showcased its highly engineered, cutting edge connectivity solutions for Smart Cities at CeBIT, in Bangalore, India from November 12 to 14. TE highlighted its rich portfolio of intelligent, efficient and high-performing connectivity solutions for enterprise, telecom and wireless network customers. It also demonstrated its innovative network solutions that help build a robust physical layer of connectivity for smart cities in India.
TE's managed connectivity solutions deliver visibility from data center to desktop at the gigabit bandwidth level to build a smarter network infrastructure. The company has designed smaller systems to build infrastructure that can be shared among multiple operators leading to smarter planned infrastructure with   minimum visual pollution. TE's distributed antenna systems provide high-performance and scalable outdoor solutions for wireless networking enabling a more converged and connected way for people to communicate.
TE is deploying fiber inside living units with minimum disruption to residents and property builders. Its revolutionary thermal adhesive coating (TAC) solution is a fast, flexible and nearly invisible way to install fiber broadband networks in homes. TE's fiber innovations in connectivity and advanced optical technologies for miniaturization and high-speed solutions keep the data flowing.
TE's suite of end-to-end connectivity solutions is comprehensive and features field-proven attributes that save time and money, and conserve space and energy.
TE's Rapid iFDH (Fiber Distribution Hub) can be wall-mounted, thereby saving valuable floor space, and it requires no power or cooling. By contrast, the workgroup switches, fiber panels and copper patch panels within a traditional LAN installation require rack space, as well as power, uninterrupted power supply, and heating, ventilating and air conditioning.
K. Shetty, Director, India & SAARC Network Solutions, said, "Smart cities need smart connectivity, and TE is enabling a robust and reliable connectivity backbone that can withstand harsh environments to help make these smart cities a reality. At CeBIT India, TE will feature new materials, product showcases and an immersive experience highlighting TE engineers – the experts behind the products."
Follow and connect with us on Facebook, Twitter, LinkedIn, Elets video