Contact
Year of Inception : 2007
Managing Director : Hemant Kanoria
CEO : Sanjay Kumar Panigrahi
Management Team : Meena Chaturvedi – CEO -Strategic Business; Umesh Rao – President – Sales & Marketing
Number of Employees : 1035
Head Office: Sahaj e-Village Ltd., "Mirania Garden", Plot No. 43,10B/1, Topsia Road (E), Kolkata 700046
Tel : +91 33 6602 328
Email : enquiries@sahaj.co.in
Website : www.sahajcorporate.com
Contact person for Clarification: Tamal Chatterjee – AVP Marketing, tamal.chatterjee@sahaj.co.in
Product Categories
Enterprise Technologies & Solutions: Data Centre Solutions, Managed IT Services Special Sections: Mission Mode Projects (MMPs) Banking, Financial inclusion, online gateways
Company Profile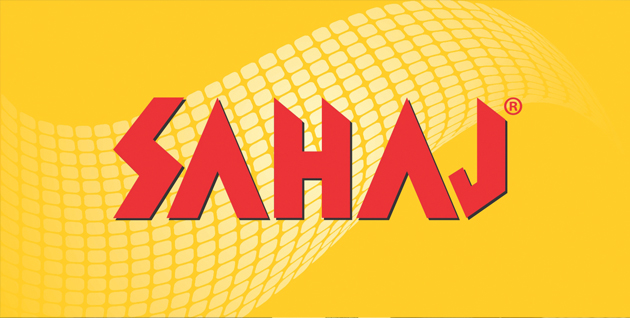 Sahaj – Changing Rural India for better… Nearly 27,000 IT backed centers in sub 10,000 population villages, more than 50 critical services in the domains of micro-insurance, education, utility services and G2C services, a reach of a population over 280 million – that's Sahaj in a nutshell. Sahaj e-Village Limited, a venture initiative of Srei Infrastructure Finance Limited, has delved into building the rural infrastructure in the country on an information and technology platform. The organization has set up one of the largest brick and mortar as well as human chains in Rural India. It's a vehicle meant to take anything that an urban citizen has access to, to the remotest nooks of the hitherto ignored rural areas. Apart from the convenience of a one stop internet connected store next door, it dovetails into the program larger aspects like livelihood creation and computer education, to name a few. Sahaj has always been committed towards long term interventions in Rural India.
Products and Services
Strategic Business: Skill Development (SGSY), Aadhaar Card (UID, NPR Data Digitization etc.), Chaakri.co.in-Job Portal Retail G2C: e-District services in Assam, Bihar, UP & TN, Birth & Death, Income, PRC/Domicile, Caste Certificate, Cert Copy of Electoral Roll, Govt. Forms Submission, Saakshar Bharat Data Entry Work, IAY & NRHM Data Entry & Photography, MIS Posting, Post Matric Scholarship appl, Monitoring of Employment Schemes, Com Tax Services, Rev. of Electoral Roll & Generation of EPIC, Prep of MGNREGA Job Card & Data Entry, Election & Vote Counting Webcasting &Training to Elected PRI Reps., NeGP Awareness Programs for VLEs & Students. Financial: Business Correspondence & Mutual Funds, LI & Non-LI premium collection, PFRDA Pension services Consumer Utility Pdts & Services: Mobile Top-Ups, 2 Wheeler, DTH Recharge & Booking, Railway & Flight Booking, Affinity Mktg, Retail Sales Utility Services: Electricity Bill Payment. Sahaj Services-eSikhsha(eLearning) Mkt Research & Ad Sales, Upcoming: eCommerce, Infotainment & more.
Target Verticals
Government to Government Services, Government to Business & Business to Government Services, Rural Mktg (Advt, BTL Activations, PR, Education (distance & e-learning/skill devt, Financial Services (LI & GI Premium coll, mutual fund), Financial Inclusion, Consumer Utility Pdts & Services, Mkt Research, Infotainment & Advisory Services.
Digital Edge/Power of Brand
Bridging the digital divide between Urban and Rural areas in India and ushering in an era of information, access and convenience in the villages.
Achievements
• 69 Lacs Electricity Bills collected • 42 Lacs G2C consumers serviced online • 3.60 Lacs Mobile & DTH recharges
• 2.05 Lacs SSC Applications collected in Rural West Bengal. • Over 90,000 homes lit through Solar lighting solution
• Nearly 22,000 eLearning students registered in various Sahaj eSikhsha courses. • Over 15,000 lives and 70,000 vehicles insured. • Opened over 3,000 Banking points bringing 3 Lacs Rural Consumers under the ambit of Financial Inclusion • Successfully conducted webcasting of Municipal Corporation Elections in Odisha and Graduate and Teacher MLC elections in Uttar Pradesh & Bihar. • Created the 1st direct-to-consumer portal – www.sabsahaj.com
• Empanelment of Sahaj as PIA by Govt. of Assam for Swarna Jayanti Sahari Rozgar Yojana (SJSRY). • Participated in the Prato CIRN Community Informatics Conference, Italy apart from numerous other forums. • Sahaj was awarded a project from Rajasthan Skill and Livelihoods Development.
Follow and connect with us on Facebook, Twitter, LinkedIn, Elets video