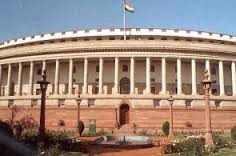 Lok Sabha, Joint Secretary, A. K. Singh, has asked the returning officers of the constituencies to present certificates to winning candidates after counting on May 16th, 2014, quoted official sources. Counting of votes polled in the nine phased LS polls is scheduled for tomorrow, wherein, 8000 candidates are in the fray for 543 LS seats. Once the results are declared, the names of the winning candidates will find mention in the gazette to be issued by the Election Commission.
Returning officers have been directed to send details — address, landline/mobile number, e-mail addresses and fax numbers of the elected Parliamentarians to the Joint Secretary's office.
For the first time, the Lok Sabha has printed election certificates on glazed paper in an attractive style and these certificates have been sent directly to the returning officers.
Earlier, election certificates used to be printed locally by returning officers.
Soon after declaration of the election results, returning officers shall handover to the winning candidate a message of greeting from the Lok Sabha General Secretary. The message contains details of the arrangements made in New Delhi for the new Lok Sabha members.