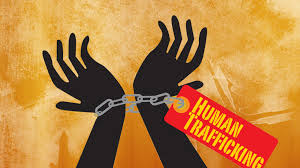 The government has adopted a multipronged approach to combat the crime of human trafficking. A comprehensive web-portal on Anti Human Trafficking Portal has been launched by the minister of state for Home Affairs R.P.N. Singh. Ministry of Home Affairs is implementing a Comprehensive Scheme in states / UTs to strengthen the law enforcement response to human trafficking.
The web portal will serve as a vital IT tool for sharing of information across all stakeholders, states/UTs and civil society organizations for effective implementation of Anti Human Trafficking measures.
The site will also provide comprehensive information on legislations, details of Trafficked persons and Traffickers, rescue success stories, etc. Moreover, it will provide an important link to National Portal on Missing Children, 'Trackchild' which is operational in many states.
The web portal will help in tracking large number of cases having inter-state ramifications. This portal will also act as one stop information repository on issues relating to trafficking including details of Anti-Human Trafficking Units (AHTUs), their locations, contact details of Anti-Human Trafficking Nodal Officers.
The other steps involve establishment of Integrated Anti Human Trafficking Units (AHTUs) in 335 vulnerable police districts throughout the country and capacity building of responders, which includes Training of Trainers for Police, Prosecutors and Judiciary. So far 225 Integrated Anti Human Trafficking Units have been made operational in different districts of the country and 100 more AHTUs are proposed to be established in the current financial year