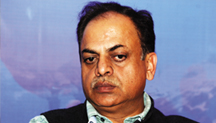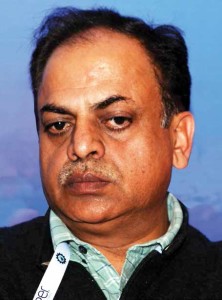 Y S Malik
Additional Chief Secretary
Electronics & Information Technology; Industries &
Commerce; Mines & Geology, Government of Haryana
When it comes to e-Governance, what are the key achievements of Haryana during the last few years? Compared to the work that has been done in other states in the country, how you see the progress of e-Governance initiatives in Haryana? Haryana has been a leading implementer of first and second generation e-Governance applications, largely due to the efforts of the state NIC unit. Examples of this are the eDisha centres for citizen services, Land Records management, e-Treasury, Payroll Information System, etc. On the infrastructure side, we have been running our SWAN for many years now; our State Data Centre is not only fully functional, but is nearly fully utilized.
While these are noteworthy, I believe that our preparation for the next generation of integrated e-Governance applications will stand out. We are one of the few states with a fully functional Cloud services deployment that is being actively used by our flagship projects. To ensure unhindered capacity expansion, we have entered into a strategic partnership with BSNL to overflow our data centre needs into their premises. In parallel, we are finalising the construction of a new data centre designed to meet our longer term needs. Some of the MMPs are also now geared for the future. The e-District and CSC projects have been converged to strengthen citizen services delivery – and are being implemented by a strong internal team. These will be running on our e-Governance Integration Platform called the Haryana OneState – perhaps making them the first MMPs of this nature. The Commercial Taxes mission mode project that has been initiated has recognised the migration to GST as a key scope item. In short, we are looking forward to a new generation of integrated applications that are designed with the citizen in mind and are capable of delivering improved efficiencies within the Government.
Haryana government is on verge of providing the citizens the benefit of Right to Services. Please tell us about the services that will be covered under this new right.
The essence of this Act revolves around meeting the requests of the citizens in previously stipulated response times and fixing responsibility for efficiency in delivery of services on the individual(s) who will be involved in the service delivery. One of the key imperatives that would result from this Act would be a clear definition of the service, including its outcomes. In IT service parlance, it is a kind of SLA that the Government would provide to its citizens. Today when one picks up the phone, the dial tone is practically guaranteed, but that was not the case ten or fifteen years back. It is our vision that we bring such dependability to Citizen Services. The Right to Services Act will provide the much needed vibrancy to the performance levels within the Government to get there.
How is the State of Haryana doing in terms of Aadhaar Enrolment? In your opinion, what are the ways by which the citizens of the state will benefit from this massive rollout of Aadhaar?
We had a benefits-first vision for Aadhaar implementation – where we dovetailed the implementation of our PDS project with Aadhaar. Unfortunately, that did not work out as well as we had envisaged. This resulted in a late start for Aadhaar enrolment in the state, but after some corrective steps, we have now made up for the lost time. We estimate that over 80 percent of the state's population have already been enrolled and the rest will get enrolled in the next few months. Over 69 percent of the population have already had their Aadhaar numbers generated/ issued. This will help us create a dependable State Resident Data Base that will become a foundation of our next generation citizen service delivery platform.
It will help us to simplify the application procedures for many services; it will also lead to a vast reduction in the paper-processing burden of the Government by enabling digital delivery of services. Thus many more citizens will be able to enjoy government services in very less time. A simple elimination of ID proof and address proof attachments in one service per year for 50 percent of the residents will mean that we will have reduced the production, storage and processing efforts equivalent to 2.5 crores sheets of paper. This is a substantial saving and it is also good for the environment.
Haryana's initiatives in Land Record Maintenance

 
In the area of Land Record Maintenance Haryana has taken several steps. While the 
detailed functionality could run quite long, some of the interesting aspects are:
Implementation of HARIS (Haryana Registration Information System) for the property registration work & HALRIS (Haryana Land Records Information System) for major land records documents like Jamabandi and Mutation, in all Tehsils and Sub-Tehsils.
HARIS captures On-line Photographs & Biometrics of Buyers & Sellers and witnesses. Provide Collector Rates of Property, facilitate Stamp Duty Calculations & Deeds Writing though standard deed templates.
The mutation process of HALRIS has been integrated with the digitized cadastral maps, using Bhu- Naksha software, to cut the tatima in mutations involving the part of the khasra i.e. to divide the khasra/plot during the mutation process.
Integration of textual land records with cadastral maps (using Bhu-Naksha) using the HARIS / HALRIS bridge provided a well-integrated solution for management of Property Registration, Land Records, Textual Jamabandi, mutation process and the maps of land parcels, which is probably unique in Country. This integrated system is being implemented in Ambala tehsil, where-in digitized cadastral maps of 150 villages have been linked with the Jamabandi data. The solution has also been operationalised for 15 villages in Hisar Tehsil and 09 villages in Uklana Sub-Tehsil. The copy of map of Land Parcel is also issued along with the copy of textual Recordof- Right (RoR) from the integrated system. There are about 70,000 village maps (known as Mussavies/ Cadastral Maps) in the State. The digitization of cadastral maps of entire state has been outsourced, through open bidding.
Appointments Management System: AMS Service added to HARIS for queue management at HARIS centres. Appointments are issued to parties for deed registration and HARIS processes the appointments in FIFO order.
Provision to digitally signing of RoR and Issuance of digitally signed RoRs from HALRIS centres has been made. Provision has also been made to digitally signing of Jamabandi database for issuance of RORs generated from digitally signed database.
2-D Bar coded copies of Record-of-Rights (RoR) are issued from HALRIS Centres. Touch screen based kiosks interface have also been made available at Tehsils. Web enabled access to ROR data is available on http:// jamabandi.nic.in
Aadhaar is an effective tool for ensuring that the benefits being provided by the government directly reach the deserving beneficiaries. What steps are being taken to develop systems for efficient Aadhaar based money transfers to beneficiary accounts?
There are many ways by which Aadhaar can be useful for government departments. Direct Benefits Transfer (DBT) through the Aadhaar Payment Bridge (APB) is an efficient mechanism that transfers benefits to the Aadhaar Linked Bank Accounts of the intended beneficiary. For the short term, the state has identified several schemes from various departments for DBT implementation in two districts to start with, and has appointed nodal officers at district and state levels to implement them.
A Monitoring cell is in place to ensure effective implementation.Digitisation of beneficiary data, seeding of Aadhaar numbers and other related activities are being regularly monitored by the district administration. For the longer-term, our e-Governance Integration Platform (Haryana OneState) has been built around the State Resident Data Base (SRDB). We have recently mandated the integration of all our e-Governance applications to this platform – thus paving the way for full scale migration from standalone applications to integrated applications. We are quite positive that this will go a long way in implementing our social inclusion schemes and reaching the right beneficiaries.
At times, the e-Governance initiatives fail to deliver their full benefits because there is lack of capacity building in the concerned government departments. Please tell us about the work that the Department of Electronics & IT is doing to ensure that the concerned officers are well versed in the computer technology?
This has been a nationwide phenomenon and not specific to Haryana. It is for this reason that the Union Cabinet has accorded special approval to the National e-Governance Division of Government of India to establish the State e-Mission Teams (SeMT) by engaging IT professionals on contractual basis with remuneration that is very close to the market levels. The concept of contractual engagement is still very nascent in this country and even this significant move has not led to the coming of the right kind of technical talent into the Government. Given the lack of any better alternatives, this still remains one of the best means of attracting IT talent into some of the mainstream projects of the state. The State of Haryana has been making the best use of the SeMT and we have been extending the same philosophy of hiring for the Project eMission Teams (PeMT) as well.
There are also strategic alliances with organizations such as C-DAC and BSNL for software development, security management and core IT infrastructure services that are very critical at the current stage of various IT initiatives. The most crucial stages of the project starts with planning all the way through to achieving steady state of the project and it is during this stage that expertise is required to conceptualize and steer the e-Governance initiatives. HARTRON, the state electronics agency, is working to empanel various consultants to support such needs. However, one has to admit that flexibility is limited due to various Governmental limitations and norms and it cannot match that of the private sector.