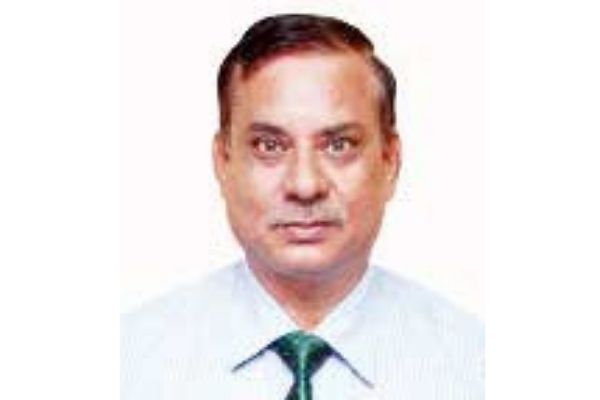 S P Singh Circle Head, Bhubaneswar & Convener SLBC
'We are extremely focused on promoting financial inclusion and at present none of the blocks in the state remains unbanked,' says S P Singh. In conversation with Kartik Sharma.

Please tell us about the work that UCO bank is doing in Odisha?
UCO bank is the state lead bank in Odisha. We have been expanding in the state and we have presence in all the 30 districts of Odisha. Only one district is unrepresented as on date. We want to have our reach in the entire state to serve the people of the state. We have appointed 299 Business Correspondents (BC) in the deprived districts. Bank cannot open brick and mortar branches in each and every area, as we have to keep in mind lot of factors like cost and other things. What I mean to say is that bricks and mortar branches are not always economically viable.
As far as the expansion of the banking services in the state is concerned, it is going on at brisk pace
So what can be the alternative to brick and mortar branches?

RBI mandate is clear that we have to provide banking facility to the rural population. Now there are two kinds of areas where we have to work – the first is areas where population is more than 2000 and other is where population is less than 2000. The first categories of the villages have been covered by the various banks. They have been covered either by setting up brick and mortar branches or by the Business Correspondents or by Ultra Small Branches (USBs). Ultra Small Branches are those branches, which do not function in the whole week. Depending upon the population and the number of transactions in that particular area, branch functioning is decided. Suppose, there are villages where population is higher, like 4000- 5000 population, there the Ultra Small Branch is kept open for six days in a week and it is open for fixed period of the time in a day. During that period, officials of the bank visit the branch and villagers can contact the officials for any kind of banking operations. All villages having population of 2000 and more have been provided banking facility in Odisha.
Also Read: Management of Land Resources
What about the bank's penetration in villages having population less than 2000? Is it a challenge to reach out to them?

It is a big challenge as numbers of such kind villages is more than 47000 in Odisha. Some of the villages are having population of as low as 500 and in such villages setting up Ultra Small Branches or full fledged branches is not at all feasible. Reserve Bank of India has formulated a guideline that all such villages are to be covered through Banking Correspondent. These Banking Correspondents are attached to a nearby branch and they visit the branch on pre decided date and at least, twice in a day. So in a week, they are able to cover an entire gram panchayat and generate revenue also. Thus their profession becomes economically viable. But most of the banks are not paying good remuneration to the Banking Correspondents. So they do not remain in the business for longer period of time and remain only until they get better alternative remunerative employment. So job of the banker is to make this BC profile a remunerative one to ensure they remain in the business. Ancillary jobs like recovery of loans, etc responsibilities should be offered to BCs and we are trying to do that. RBI has also asked us to see that none of the blocks in the state remains unbanked and we are pleased to inform that none of the block in the state is unbanked. These are some of the steps UCO Bank as convener of the State Level Bankers Committee has been doing in Odisha.
How do you see the banking services developing in Odisha during the times to come?

As far as the expansion of the banking services in the state is concerned, it is going on at brisk pace. In this year, RBI has taken an ambitious target of creating 1000 more branches in Odisha. As of now there are more than 3000 branches in the state. It is a difficult task. But all the banks are cooperating for RBI to achieve this milestone.