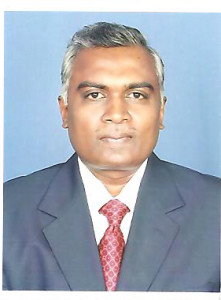 "SeMT-AP has played a crucial role in the planning and implementation of various e-Governance initiatives across the state," says I Gunalan, Head-SeMT, Andhra Pradesh. In conversation with Mohd Ujaley
Consultancy for e-Governance initiatives ell us about the contribution that SeMT is making in Andhra Pradesh?
I believe that SeMT in Andhra Pradesh has been able to meet the expectations in terms of Programme Management of all e-Governance initiatives that it was engaged with. Some such e-Governance initiatives include State e-Governance Service Delivery Gateway (SSDG) Services, Capacity Building related to Mee Seva Services, State Resident Data Hub (SRDH) Implementation, Comprehensive Financial Management System (CFMS), Procurement of e-Governance related infrastructure, etc.
SeMT-AP has always endeavoured to bring in the 'Best Practices' from the Industry as well as that from National eGovernance Standards such as the NeGP, wherever relevant.
SeMT-AP Consultants have provided significant Programme Management support to e-Governance initiatives which involve co-ordination between multiple State Government Departments as well as Central Government Departments / Organisations such as DeitY, CDAC & UIDAI.
What major initiatives have you taken so far and how has been the response?
SSDG & SRDH are two major e-Governance initiatives where SeMT-AP Consultants were involved in almost all stages – right from RFP, Bid Management through Implementation. Through SSDG more G2C services from multiple departments such as Municipal Administration & Urban Development (MA &UD), Police, Transport, Education have been enabled for delivery through "Mee Seva" service delivery platform. HODs & key officers of these Departments in collaboration with Secretary IT&C Department, have provided the necessary leadership & guidance for SSDG services to be incorporated as a part of "Mee Seva –Integrated Service Delivery" platform. SRDH has helped Rural Development Department to better implement MNREGA, & Pension Schemes by enabling faster "Seeding" of Aadhaar Numbers in the beneficiary databases. "Know Your Aadhaar" is one of the unique extended services arising out of SRDH which has enabled many residents who have enrolled to check their Aadhaar status by entering their names. This service is integrated with "Mee Seva" services. "Mee Seva" Capacity Building is another initiative where SeMT-AP has contributed extensively. The numerous Awareness Trainings, and Hands-On Trainings conducted throughout all the Districts of State has been instrumental in increasing the use of "Mee Seva" service delivery platform which is the primary G2C Services delivery platform in the state.
Please tell us something about some of the major future initiatives that SeMT may take in the state?
SeMT is assisting multiple departments such as Irrigation & CAD Department, Women Development and Child Welfare Department, Tribal Welfare Department regarding e-Governance Road Map for the department as well as in planning & procuring the related infrastructure. All of these are potentially major initiatives. Further SeMT-AP will be providing Program Management Support to Consumer Affairs, Civil Supplies and Public Distribution System – Department, towards implementing to Targeted Public Distribution System (TPDS) – MMP in the State. At the Apex level SeMT-AP is contributing towards the initiative, to develop a "Habitation Score Card", for monitoring key performance indicators for the flagship welfare schemes of the State, at the village level.

What are the major challenges that you see in completing various assignment given to SeMT?
SeMT is limited to advisory role hence in order to provide better advice it is necessary to be part of any e-Governance initiative from the planning stage itself or must be privy to all background information, where this is not the case SeMT cannot meet its role based obligations – For e.g. in many Technical Procurement Committees, most often the background information is shared very late and only limited information is shared. With access to more information, SeMTs can provide better service. SeMT was put in place by DeITY, to provide support to State MMPs primarily and also to extend support to State e-Governance initiatives. Now SeMTs are focusing more on State e-Governance initiatives, so the priorities have been changed. SeMTs have to strike a fine balance between meeting the new requirements fulfilling their primary obligations. SeMTs are well placed to provide consultancy for long term e-Governance initiatives, however they are also expected to be available for short term exigencies or routine work.

Follow and connect with us on Facebook, Twitter, LinkedIn, Elets video