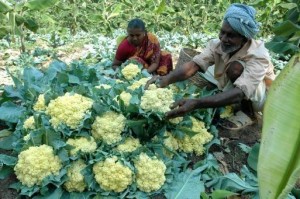 In a first of its kind initiative, agriculture produce and other goods from 25,000 villages across Maharashtra would soon be available online.
Using computer kiosks, installed in panchayat offices across the State, farmers would be able to offer and sell their produce in the market.
The computer infrastructure has been created under the 'e-panchayat'– a nation-wide IT programme initiated by the Union Ministry of Panchayati Raj.
In Maharashtra, the programme is being implemented as 'Sanganakiya Grameen Maharashtra', a project of the State Rural Development Department.
Under the project, certificates such as birth, death, marriage and caste are being issued. The accounts of the panchayats are also managed with the help of computers.