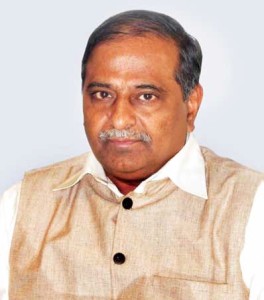 V P Baligar,
Chariman & Managing Director, Housing and Urban Development Corporation Ltd (HUDCO), Sheds light on the initiatives that HUDCO has taken to catalyse the development of affordable and environment friendly housing
How do you see the mandate of Housing and Urban Development Corporation Limited (HUDCO)?
Also, tell us about your personal vision for HUDCO.
As you already know, HUDCO is a public sector undertaking wholly owned by the government of India. The organisation is under the administrative control of the Ministry of Housing and Urban Poverty Alleviation. The mandate of HUDCO is to build affordable housing and carry out urban development. We are providing long term finance for construction of houses for residential purposes. We undertake housing and urban development programmes across the country. HUDCO is involved in the development of satellite towns. We also undertake setting up of industrial enterprises for building material. My vision for HUDCO is to enable the organisation in fulfilling its mission of promoting sustainable habitat development, which can enhance the quality of life of all sections of our population. We are also striving to promote sustainable building technologies and ideas.
Provide us with an overview of the initiatives that you are taking to ensure that in the long run HUDCO is able to fulfil its mandate.
See if quality of life is to be improved, the government agencies, specially the state government and the urban local bodies, have to be involved in building better infrastructure. It is must to create better housing facility for the public, especially the weaker sections of society. HUDCO is working closely with State Governments, State Agencies and various Urban Local Bodies. Lending is a critical activity for infrastructure development. Funding to the tune of 3 lakh crores is required every year. HUDCO has constantly been looking for projects that can be funded. We have been lending to housing related projects and also to the projects that are focussed on developing urban infrastructure.
The housing projects, that we are involved with, range from constructions for economically weaker sections of society to the development of large infrastructure projects having to do with water supply, drainage, ports, airports, roads, townships, SEZ and almost every other kinds of infrastructure. At HUDCO, we also have a consultancy wing through which we provide consultancy related services to Urban Local Bodies and State Agencies, that are involved in creating better habitats for the people. In order to encourage the development of more environment friendly and affordable housing options, HUDCO has initiated the HUDCO Design Awards, which gives recognition to the most innovative ideas that contribute to making our cites inclusive, liveable  and environmentally sustainable. To facilitate the development of knowledge on better construction techniques, HUDCO operates a training wing called the Human Settlement Management Institute. It deals with training, research and consultancy in the areas of housing development and finance computer applications, urban development and poverty alleviation, urban infrastructure and training of trainers programme .

The cost of housing in the urban areas keep rising, despite the fact that the government is taking large number of steps to ensure that the price remains stable. What is HUDCO doing to ensure that the common man has access to better living conditions at affordable price?
I would like to point out that it is possible for us to drastically reduce the cost of construction through the use of affordable construction techniques. There are many cost effective building materials and technologies developed by various R&D bodies. The works of Late Laurie Baker really stand out in this area. We can use Laurie Baker's ideas for meeting our needs of affordable and environmentally safe housing. With a view to propagating, disseminating and promoting these innovative and cost effective housing technologies and to transfer them to the field situation, HUDCO has launched a major programme for the establishment of a National Network of Building Centres or Nirmithi Kendras or Nirman Kendras. One thing that many people don't know about, is that one in fifteen houses in India are being financed by HUDCO. We are strongly focussed on the rural areas as well. Currently 60 percent of our projects are in the rural areas, the rest are in urban areas. The main thing contributing to the high cost of houses in urban areas is the cost of land. But we can do hardly anything about the cost of land, which is mainly driven by demand-supply related factors. However, we are doing a lot to promote cheaper construction technologies. We have developed systems that allow a drastic reduction in the time that it takes to construct a house. Recently they constructed a house in Chandigarh in just two weeks. HUDCO has launched a programme for developing Model Villages and Model Improved Slums in all the States and Union Territories of the country with all infrastructure facilities, as part of its programme in commemoration of 50th year of India's independence celebrations.
You have said that one in fifteen houses in India is financed by HUDCO. But the housing sector in the country is prone to defaults from home buyers. Is HUDCO getting sufficient returns on the money that is providing as home loans?
The thing is that we are not looking for returns from economically weaker sections. Our focusis not making profits; it is to ensure that we have good projects. However, our NPA in the sector is very low because our loans are basically given to housing board or State Housing Corporation or the urban local bodies or the state government. Usually our projects are guaranteed by the State Governments, so whatever we lend, will in most cases come back to us. We are happy with the limited returns on investments that we are making.
Where are the technologies for rural housing that you are promoting? Are you looking at modern technologies or at the traditional systems of building
for rural projects?
The technology that we promote is closely linked to the environmental conditions of any specific area. In Rajasthan, for example, each district has got different culture, different ambience, different climate. We focus on promoting technology that can make use of the locally available material. In fact, HUDCO is one of the first organisations in the country to promote the construction ideas of Laurie Baker in Kerala and elsewhere. Influenced by Mahatma Gandhi, Laurie Baker sought to incorporate simple designs with local materials and achieved fame with his approach to sustainable architecture as well as in organic architecture. Baker became well known for designing and building low cost, high quality, beautiful homes, a great portion of his work is suited for lower-middle to lower class clients.
But such techniques for affordable construction might not work in urban areas where we are having the flat system of construction.
That might be the case, but there is still enough scope for bringing innovative ideas in construction. In urban areas the flat system is a norm because land is scarce. As horizontal land is unavailable, cities have to rise vertically. We are promoting a range of green technologies for dvelopment of green buildings.
What is the durability of the construction projects that HUDCO is involved in?
For how long can a house or infrastructure created through the involvement of HUDCO expected to last?
Our construction projects are known for their durability. The houses, that we are involved with, generally last for more than 30 years. Actually if you see some of the houses in the rural areas, they have lasted for ages. Most people don't realise that a mud house can last for many decades. The technique for creating better houses through naturally available materials has been there in our society for ages.
Please tell us about your infrastructure projects like road buildings, bridges etc.
As I told you our infrastructure projects range from water supply to airports, the ports, roads, and the metro. Recently we have started getting involved with metro projects. In this regard we have given `1,200 crore to Bangalore metro; another `500 crore has been sanctioned for Kochi metro; another `500 crore for Jaipur. We have done the BRT project in Bhopal. We are also committed to ensure that our major urban areas have access to world class systems for mass-transportation. We have funded for more than 12,000 buses in different cities. Whatever is needed for improving the quality of life in urban areas HUDCO will consider doing it. We have developed a range of housing products for economically weaker sections in society. We also contribute by facilitating the construction of Schools, Colleges, Hostels, Health Centres, Nursing home, hospitals including medical equipment, Community Centres, Park and Playgrounds, etc.