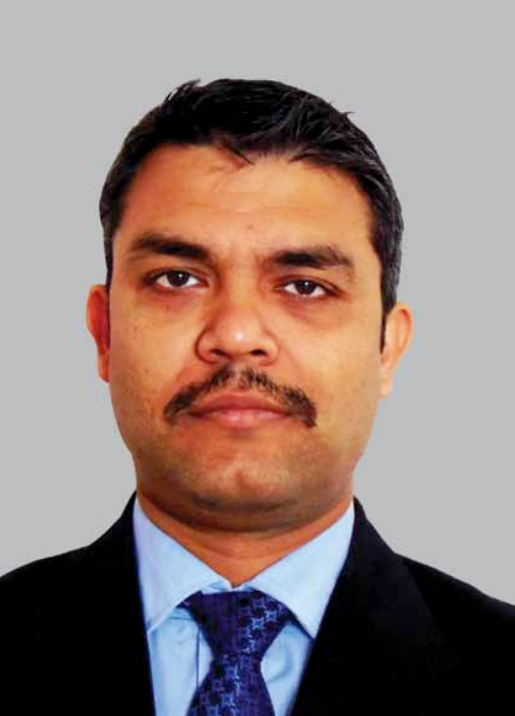 Bhupesh Chauhan, Head – Government Business, EMC India & SAARC
Provide us with an overview of the role that EMC is playing in India?
Since opening its India operations in 2000, EMC in India has evolved to be a critical contributor to EMC's long-term strategy by driving global innovation and revenue growth for this region. EMC's operations in India are also multi-dimensional – which is common to very few markets around the world. We have been evangelizing our technology solutions for information storage and information infrastructure for more than 10 years now; and are market leaders for network storage since the last seven years. Last year has been one of many milestones in India – we clocked our 1500th enterprise customer, our 100th city where we have support services, and completed 10 years in India. Today, we address over 2500 customers. As it is one of the fastest growing economies and a country with immense human capital, India has been high on EMC's radar for several years now. Despite being perhaps among the last major global IT companies to enter India (when we did so in 2000), we have been very dynamic and focused on growing our India operations.
What kind of response are your cloud based solutions seeing from the government departments in India? Please provide us some details on the government departments where your solutions have already been implemented.
According to the EMC-Zinnov study, apart from IT/ITES, other verticals are spending less than 4 percent of the total IT spend on Cloud computing with Government being one of the lowest with a mere 1 percent spent on the Cloud. However the scenario is under a rapid transformation and we see this as an opportunity since the Government is riding high on citizen services as part of the national e-governance program. Government is a very big vertical for EMC with the segment contributing over 20 percent of the overall revenues as com- pared to less than 10 percent a couple of years ago. EMC has played a vital role in a number of flagship projects of the Government of India including the UIDAI (Aadhaar) initiative, Passport and Census among others. Some key considerations for government would include evaluating the existing IT portfolio against tomorrow's organisational requirements, map service level requirements and arrive at the kind of future infrastructure that's required; evaluate the future IT requirement against budget outlay and Cloud vendor services and maturity levels available in the market to deter- mine which IT services need to be move to the cloud and which need to remain physical; and finally, identify an end-to-end vendor solution provider to bring together different pieces from the larger ecosystem.
"Big Data era has arrived in full force, bringing with it an unprecedented opportunity to transform governance and the wa we work and live"
Security related concerns are always associated with data that is being handled by the government. These days there is some insecurity about the safety of the data that is being stored in the cloud. What kind security systems does EMC have to provide an extra layer of security to its clients?
As the businesses are focusing on transforming their digital strategies and the way IT will sup- port them, the security risk landscape is also enhancing. Stance on security must change from preventing breaches to assuming you will be breached and to protecting your most critical assets. Government organisations must have a zero-tolerance approach to data leakage, insider threats, and zero-day and targeted malware. RSA, The Security Division of EMC, is the premier provider of security, risk, and compliance solutions, helping the government sector and leading organizations succeed by solving their most complex and sensitive security challenges. RSA NetWitness views these issues as inter- related and can help your organization address them with a single enterprise security platform.
Is Big Data a buzz word or is it really necessary for government departments and private organizations to find ways of managing it more efficiently?
The Big Data era has arrived in full force, bringing with it an unprecedented opportunity to transform governance and the way we work and live. Through the convergence of massive scale-out storage, next-generation analytics and visualisation capability, the technology is in place. What's needed to fully realise its value is a vibrant, interconnected, highly-skilled and empowered data science community to  reveal relevant trend patterns and uncover new insights hidden within. As per the latest EMC-IDC Digital Universe study, proliferation of devices such as PCs and smartphones worldwide, increased Internet access within emerging markets and the boost in data from machines such as surveillance cameras or smart meters has contributed to the doubling of the digital universe within the past two years alone, to a mammoth 2.8 ZB. The study further reveals that the digital universe will reach 40 ZB by 2020. India is one of the leading contributors to this digital information explosion.
Can Big Data be used to bring more effectiveness in delivering citizen services through e-Governance?
India, which has already set the stage with the ambitious Aadhaar project, the world's largest biometric identity platform, has a classic opportunity to leverage Big Data to make radical improvements in citizen services. And, that is what makes Big Data an exciting space to watch in the future. It is important to view the promise of a Big Data as a revolution for a better future. The attitude of Governments and businesses towards data will differentiate the progressive from the rest and define the impact they will have on their constituents. To India, Big Data presents the roadmap for it to achieve its vision of becoming a knowledge superpower.
Tell us about EMC solutions for Data Centre automation.
EMC is helping transform the data centres. The first step to transform the data centre is virtualisation. More importantly, to exploit all the benefits of virtualisation, CIOs need complete infrastructure visibility and streamlined management, along with new levels of productivity and efficiency. This is where EMC storage, EMC de duplication backup software and system offer the ideal solution to virtualized infrastructure challenges. Automation of various feature within storage like fully automated storage Tiering helps deliver sustained performance under unpredictable load scenarios at optimized cost levels.
In what ways is the cloud technology evolving over a period of time? What kind of developments can be seen in 2013?
Today, Cloud is revolutionizing the IT process by making it possible to run IT As-a-Service to drive maximum efficiency. By deploying a pool of elastic resources, IT is dramatically reducing hard- ware costs and making it simple to provision and help rapid application deployment to unleash the benefit of application to target audience. As users bring new devices to the workplace, they  expect to operate them using both personal and enterprise resources. IT must provide a new end user computing model so they can maintain control over information and access, while allowing users to choose their own devices. EMC thinks of this as the new layering of IT which requires end-to-end security and management across layers. As IT transforms its operations to run IT- As-A-Service, its role will also transform – from an exclusive provider of IT services to a broker of IT services – some of which IT creates and delivers itself, some of which are delivered by service providers. This new role for IT combined with new cloud technology will drive maximum business efficiency.
Follow and connect with us on Facebook, Twitter, LinkedIn, Elets video