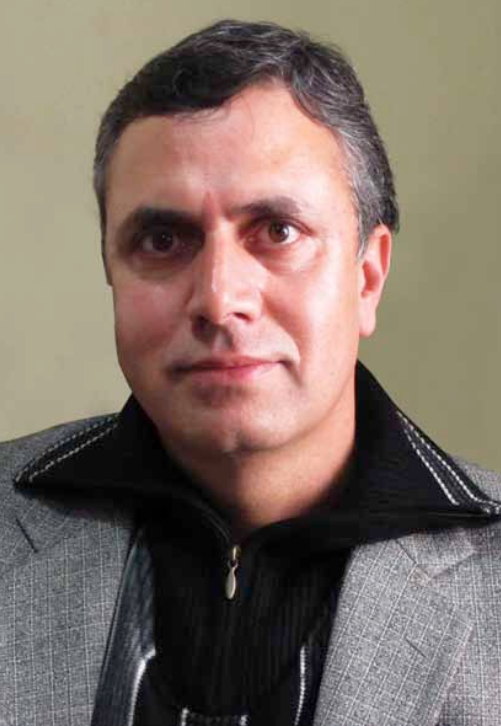 Abdul Ghani Mir, IPS, IGP Crime, Government of Jammu & Kashmir
Abdul Ghani Mir provides his views on the ways by which the technological innovations are leading to a vast improvement in the operations of the Police in Jammu & Kashmir 
Please provide us with your view on the overall security situation in the state of J&K. Also what are the ways by which IT has contributed in improving the security situation?
Security situation has improved a lot. With rapid advances in IT, it is now impossible for us even to think of policing work without taking the role played by technology into account. In today's world no organisation can be effective without IT. The job of the police is twofold – the first is the detection and prevention of crime and the second is maintenance of law and order. In both the areas there are limitless possibilities from IT.
In our country we are already using IT for various e-governance initiatives and also in security related matters. With cyber crime on the rise, the criminals are no longer con- fined to national borders. The boundaries have got totally obliterated. A person sitting in any foreign country can commit a crime and it can have impact on me here. The whole of the world is connected through IT and in order to catch that criminal we have to be strong in IT. For tracking, for maintenance of records, for having a data bank, we need IT in a big way.
The time when we used to maintain records on paper and files is now gone. Earlier if you needed to find the record of any person, you had to write to some police station or office where the record is being maintained and they would rummage through paper files to come up with the record. Now we can find the same information by the click of a mouse. IT has helped the law enforcement agencies break out of theshackle of geographical boundaries. With IT you can do analysis, you can evaluate the threats in new ways.
What are the ways by which CCTNS will lead to police functioning becoming more citizen friendly and transparent? Please provide us with your views on how far CCTNS project has been implemented in J&K.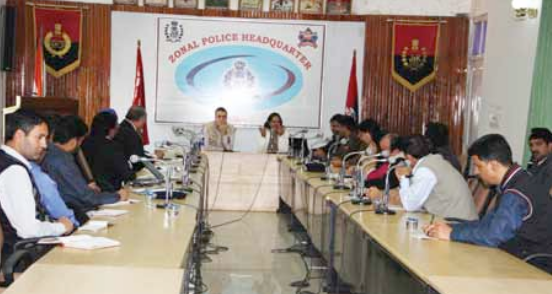 The CCTNS is a centrally sponsored project that aims at creating a comprehensive and integrated system for enhancing the efficiency and effectiveness of policing at the police station level through adoption of principles of e-Governance and creation of a nationwide networked infrastructure for evolution of IT-enabled state-of-the-art tracking system. Before CCTNS there were other schemes and now CCTNS is there. Now CCTNS is in the implementation stage.
I am personally of the opinion that once CCTNS gets implemented there will be a marked difference in the policing work currently being done in the country. This is because we will have seamless online access to the database of criminals. You can find the antecedents of the criminal persons at the click of a mouse.
How much time will it take for CCTNS to be fully implemented in J&K?
As of now CCTNS is running a bit late, but we are in the process of implementing it. This is a very sophisticated system and there are certain challenges in managing it. The solutions to these challenges are being found and we will soon have the project in place. In another one and a half years, we will have CCTNS in place.
Even without CCTNS, many states have started computerising their police stations located in different parts of the states. Tell us about similar activities being taken up in Jammu & Kashmir?
With the advances being made by technology, I don't think any police station can remain unconnected. You can now have connectivity through broadband, through WiMax; you can even have connectivity through satellite. Every part of the world can be connected in many different ways. Different types of initiatives have been taken by police stations in different states to computerise the police stations. But under CCTNS, all these efforts will get integrated. There will be an actual interlinking between the different government departments through CCTNS, so the police stations across the country will be connected in a seamless and effective manner. In Jammu & Kashmir, SWAN is yet to be fully implemented, but till the time that gets implemented, we are getting connectivity through an agreement with BSNL. Once NOFN gets implemented in the country, the connectivity will improve further. Connectivity with today's technology is not a problem.
"we need to a take a proactive attitude and prevent crimes before they can happen" 
Tell us about the SCRB (State Crime Records Bureau), and the kind of work that is being done by it in J&K.
The SCRB is devoted to maintaining the data on criminals. It presents the police force with analyses of crimes and criminals. This sort of data is important for enabling the police to do their work in an efficient manner. The SCRB also helps common man to keep track of all the absconders. Citizens can provide the police information on criminal elements.
By itself law enforcement is a very difficult task. Can you tell us about the kind of challenges that a police officer or someone in the kind of senior position that you are, faces. 
Policing is not rocket science, if you have dedication to the job, you can achieve good results. I personally believe that in any field if you are a person of average intelligence and you honestly work hard, you will sail through. There is no substitute for hard work. Results can only come through hard work. At the same time, it is also true that specifically in the field of policing you have to deal directly with the concerns being faced by the citizens. A cop's basic duty is to provide the citizens with a sense of security. That perception of security has to get established in the society. So a cop must understand the psychology of the different groups. You also have to understand the psychology of the criminals. You have to understand the psychology of the different stakeholders. You can't afford to operate in isolation. You can't take a decision all by yourself. You have to take the stakeholders with you. This understanding is very much needed and at the same time you need to work hard. One must have a professional attitude towards things.
What is your view on technologically upgrading the police forces?
It is very essential that we put technology to use for the betterment of human kind. The police must use technology for the benefit of the nation. As of now we may not be comparable to the UK, US or other developed western coun- tries, but we are definitely making progress. We are, after all, a developing nation, and we are a developing nation in this area also.
What is your vision for security in the state during the next five years?
The vision for security is that you provide a sense of security to the public. We should not wait for crimes to happen and then react; we need to a take a proactive attitude and prevent crimes before they can happen. Police is very much a part of the governance infrastructure. So the ultimate aim of the policing exercise is to enable an effective system of governance to be in place. We will soon have CCTNS getting implemented across the country. This will lead to a vast improvement in the policing work.
Follow and connect with us on Facebook, Twitter, LinkedIn, Elets video