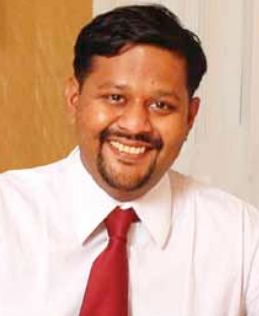 Shivaji Chatterjee, Vice President and Business Head-Enterprise Division, Hughes Communications India Ltd. (HCIL)
HCIL is participating in the Crime and Criminal Tracking Network System (CCTNS) project for connecting the police stations in State of Jharkhand. Tell us about the role that you will be playing in this project?
CCTNS, a mission-mode project, is a part of India's National e-Governance Plan (NeGP). It will span all states and union territories and electronically link over 14,000 police stations and 6,000 higher police offices across the country. The project will link the State and National Crime Records Bureaus, creating a central records database that can be accessed in real- time from any Police Station across the country. In Jharkhand we have to connect over 400 police stations and state police headquarters.
What kind of connectivity solutions will you be providing in Jharkhand?
HCIL will provision the network with the assistance of a service provider (engaged centrally by MHA/NCRB) that will provide multicast and unicast satellite IP connectivity to 400 locations  across the state using high performance and  robust Hughes broadband satellite terminals.  VSAT is the best for providing this kind of connectivity. We have partnered NIIT Technologies for the CCTNS project, which is of crucial  importance to homeland security. We look forward to jointly leverage our expertise and best  practices to deliver a solution that provides for  the most effective and efficient policing.
"We see ourselves as a managed service provider, mainly providing services like connectivity, networking and integration"
Tell us about the CCTNS projects that are coming to other states?
See CCTNs is coming up everywhere. Different states have come out with different execution plans, so places where they rely on setting up their own network they will participate and look at leveraging because the MHA has the directive to use SWAN and BSNL. The BSNL owned VSAT is running on foreign satellite and foreign technol- ogy — it is IPSTA high satellite. It has four years left from expiry and it is a propriety technology. It is also not used anywhere else in India. So it cannot be treated as a backbone for CCTNS sites.
What are the other services that you are providing to the central and state governments?
We participate in many projects. With the need of governance and centralized applications, they need for connectivity. We always see ourselves as a managed service provider, mainly providing services like connectivity, networking and integration. There are many large system integrators in the country that can provide software applications but they need network partner. We have several large companies like TCS, Wipro, HP, Infosys, Dell and ECIL that are involved in several significant projects. We are working with them as network partner. We are already part of CCTNS projects being done in Meghalaya and Nagaland.
Tell us about the projects that you have implemented for the Indian defence forces?
We have been involved in creation of the border surveillance system for the Indian army. We have also been involved in the project for creation of an Integrated Communication System for the Navy.
Follow and connect with us on Facebook, Twitter, LinkedIn, Elets video