Currently the state is offering 26 services in eight departments through Common Service Centres set up at the village level in all the districts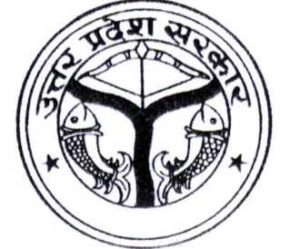 Lucknow: The Uttar Pradesh government has decided to expand the ambit of its e-governance services from current 26 to 60 by the end of the next year.
Currently the state government is running 26 services in eight departments through Internet-enabled common service centres set up at the village level in all the districts of the state.
The new services to be launched this month include filing of commercial tax (VAT returns) and women literacy programmes.
A pilot project of this scheme is already being carried out in Maharajganj, Mirzapur and Sonbhadra districts of the state and is targeting to make 10,000 women literate by March 2013. Besides, common service centres (CSCs) would also be able to generate voter ID cards from February.
"We are evaluating all possible services, which could be rendered through common service centres in rural areas. We have also formed a committee of district magistrates in some districts to evaluate the kind of services, which can be provided electronically. We would be setting up 17,000 more common service centres in UP in near future, and are trying and testing various pilot programmes under e-Governance scheme," National Informatics Centre Deputy Director General (UP) S B Singh said.
The state government is working in collaboration with three companies to bridge the digital gap between urban and rural India. These are 'Srei Sahaj e-Village' which looks after eastern UP, CMS which takes care of 'western and central UP' and 'Vayamtech Technologies'.
There are around 12,828 CSCs in the state and the government plans to roll out 18,745 more by early next year.
The state government had launched 26 e-Governance services under Departments of Food & Civil Supplies, Panchayati Raj, Urban Development, Revenue, Women Welfare and Child Development, Training & Employment, Handicap Welfare and Social Welfare.
Follow and connect with us on Facebook, Twitter, LinkedIn, Elets video