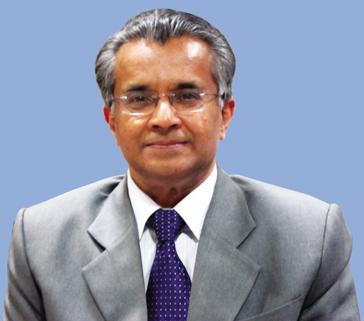 "I slept and dreamt that life was joy. I awoke and saw that life was service. I acted and behold, service was joy"
C K Mathew
Chief  Secretary,
Government of Rajasthan
The above quoted words of Rabindranath Tagore are the driving force behind various public initiatives launched by the Hon'ble Chief Minister, Ashok  Gehlot. In order to ensure inclusive development, the common man has been the focal point for all of the numerous schemes launched during the last four years by the Rajasthan government.
Indeed, the progress made by the state in various areas, be it education, ealth, housing, food, or infrastructure bears testimony to the commitment of the  government towards ensuring the upliftment of the poorest of the poor. The government has also made pioneering efforts to improve the quality of governance through various initiatives and landmark legislations such as  Rajasthan Guaranteed Delivery of Public Services, Right to Hearing, Rajasthan
Transparency in Procurement Act, Rajasthan Enterprises Single window Enabling and Clearance Act, establishment of Sugam counters, etc.
Flagship Schemes
Rajasthan is a forerunner in a large number of the flagship schemes of the central government. More than 112.05 lakh man-days have been generated
in the state under the MNREGA scheme between December 2008 to March 2012. The National Rural Livelihood Mission (NRLM) was launched in Banswara, Rajasthan by UPA Chairperson, Smt. Sonia Gandhi. Rajasthan was recognized at pan India level for its outstanding implementation of the National Rural Health Mission (NRHM) in April 2012. The state has stood first in the implementation of National Drinking Water Mission with a score of 75.37 points.
In addition to successfully implementing the various Central Government flagship schemes at the state level, Rajasthan Government has taken the initiative to conceptualize and launch a number of flagship schemes spanning various areas at State level.
Amongst these schemes is the "Mukhyamantri Anna Suraksha Yojna" to provide upto 25 kilograms of wheat every month to 38.83 lakh BPL families at the subsidized rate of Rs. 2 per kilogram. The wheat is distributed between
the 22nd- 28th of every month in the presence of government officials through PDS shops to the eligible families. Another hugely popular initiative is the "Mukhyamantri Nishulk Dava Yojana". Since its launch on October 2, 2011
more than 7.02 crore patients across Government hospitals in Rajasthan have benefited from the free medicines dispensed under the scheme through 14,964 distribution centres.
The rate of institutional births has risen from 71 percent to 81 percent as a result of the "Rajasthan Janani Shishu Suraksha Yojana" whereby all pregnant women and newborn children are provided free treatment in Government hospitals. In the 11 months since it was launched, the scheme has benefited around 7.47 lakh women and 2.21 lakh newborn babies across the state. "Mukhya Mantri BPL Jeevan Raksha Kosh" has proved to be a boon for those BPL families whose members are suffering from terminal illnesses. Since its inception on January 1, 2009 to August 2012, more than 127.43 lakh terminally ill BPL patients have benefited from the free OPD and IPD services provided the scheme.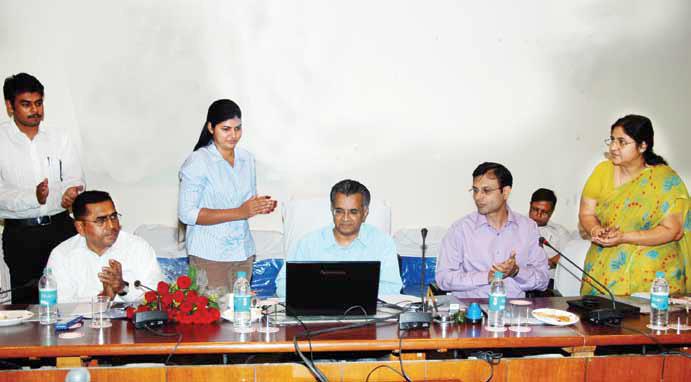 Commonly used essential medicines for animals are being provided free of cost in all veterinary hospitals under the "Pashudhan Nishulk Dava Yojana". More than 6.24 lakh animals have been treated under the scheme till August 2012. The ambitious "Mukhyamantri Gramin BPL Awas Yojana" aims at providing
10 lakh rural BPL families with housing. More than 2.3 lakh housing units have been constructed under the scheme till date. It is planned to provide 1 lakh urban BPL families with affordable housing under a similar scheme namely the "Mukhyamantri Shahari BPL Awas Yojana". The "Affordable Housing Policy" has been instated to provide 5 lakh housing units to the financially backward and low income level families through public private partnership. 25 lakh farmers in the state shall benefit from the scheme for "Complete Waiver on Interest on Timely Repayment of Loan".
In addition to the above schemes, in order to achieve the vision of transparency in Governance, several landmark legislations have been passed by the Government of Rajasthan. Foremost amongst these is the "Rajasthan Guaranteed Delivery of Public Services Act", whereby citizens are assured of timely and transparent delivery of 153 services spanning 18 departments- the largest coverage of services across India. Government officials involved in provision of services covered under the act are liable to pay a fine ranging between `500 to `5,000 in case of non adherence to the stipulated timelines for provision of services under the Act. To further fortify the delivery of services through this act, the "Right to Hearing" has been enacted in the state on August 1, 2012.
Striving for Effective,Accountable and Transparent Governance
The Government of Rajasthan has taken several initiatives to improve the quality of governance for the general public. Citizens can now apply for and obtain "Digitally Signed Bonafide, Caste and Solvency Certificates" free of cost at their nearby CSC and eMitra kiosks. The "Rajasthan Special Courts Bill- 2012" with time bound provisions to ensure effective checks on corruption has been passed by the state and has been sent for seeking presidential assent. In order to bring about transparency and accountability in the public procurement processes, it has been mandated that all tenders above value of Rs. 50 lakhs shall be done through e-Procurement under the historical "Rajasthan Transparency in Public Procurement Act- 2012".
The assets of all ministers and bureaucrats have been made public. The nationwide launch of "Aadhaar" enabled service delivery was done by Honorable Prime Minister, Manmohan Singh and UPA Chairperson, Sonia Gandhi at Dudu, Rajasthan in October, 2012. A total of 10 schemes including MGNREGA, Mukhyamantri BPL Gramin Awas Yojna, Pension scheme, Asha Sehyogini payment and Chief Minister's Scholarship scheme will be integrated with Adhaar, with the objective of ensuring that the advantage of thegovernment schemes and programmes reaches the genuine beneficiaries To strengthen the Panchayati Raj Institutions in the state, functions and activities of Education; Agriculture; Women and Child Development; Medical and Health as well as Social Justice and Empowerment Department have been brought under the ambit of such institutions at the district level.
The government is also trying to make various public services more easily accessible to the citizens. More and more Government to Citizen (G2C) services are being constantly added to the 5,500 Common Service Centres (CSC) and
e-Mitra network. The state is in the process of setting of "Citizen Call Centres (CCCs)" which shall enable citizens to obtain information on various schemes of the government through a single toll free number. "SUGAM" the single point public Grievance Redressal is a portal of the Government of Rajasthan which has been developed in order to provide an effective online grievance redressal mechanism for the citizens of Rajasthan. The system has been designed to cater to the redressal of grievances related to all government departments in the state. The "Sugam Single Window" aims at improving the delivery of services related to district/ tehsil administration such as Caste certificates, Domicile certificates, Solvency certificate, income certificate, Mutation of Agricultural Land, Arms License renewal, etc. This initiative was awarded the "Public Choice Award" at e-World Forum, 2011.
Spreading the Light of Education
Availability of quality education at all levelsschool, higher and technical education- forms the basis for long term human resource development. Government of Rajasthan is steadily building a strong network of educational institutions to ensure knowledge and skill enhancement of the youth of the state.
one lakh meritorious students at Senior Secondary level from families whose annual income is upto `1 lakh shall be provided with a monthly scholarship of `5,000 for 5 years or till such time that they continue their higher education. Under the "Rajiv Gandhi Digital Vidhyarthi Yojana", 10,000 meritorious students of standard X and XII each shall be given laptops. Toppers in the Standard VIII examination of each Government Upper Primary School shall be awarded with special learning laptops.
To provide an impetus to school education, a total of 1,000 primary schools shall be established in 2012- 2013. 600 primary schools shall be upgraded to elementary schools, 198 elementary schools to secondary and 200 secondary schools shall be upgraded to senior secondary level. To reduce the drop out rate amongst girls in school, 1,41,444 cycles were distributed to girls continuing their education after completing standard VIII in government schools.
In order to improve the quality of higher and technical education in the state, 10 new ITI's and 8 new universities have been announced in the 2012-13 budget. These include the Rajiv Gandhi Tribal University at Udaipur, Matsya University at Alwar, Braj University at Bharatpur, Shekhawati University at Sikar, Physical Education and Sports University at Jhunjhunu, Haridev Joshi Patrakarita and Sanchar University at Jaipur, Dr. Bhim Rao Ambedkar Law University at Jaipur and Sardar Patel Police and Security University at Jodhpur. Centrally supported institutions of excellence such as IIT Jodhpur, IIM Udaipur, Central University- Ajmer, and NIFT Jodhpur have also been setup. There are plans to setup a IIIT in Kota under public- private partnership. An AIIMS has been established at Jodhpur which shall start dispensing healthcare services in 2013.
Development of Infrastructure: The backbone of a robust economy

"Availability of quality education at all levels—school, higher and technical education—forms the basis for long term human resource
development"
Electricity is a necessity required in each and every sphere of life, hence, the state accords top priority to self sufficiency in the energy sector. Towards this objective, 14 projects capable of generating 11,590 MW of energy have been sanctioned by the Government. For the first time, 6 supercritical power plants with 2X660 MW capacity are being setup in the state. Power generation capacity of the state has increased by 3890 MW during the last 45 months. Clean energy is also an area of focus, with 1498 MW the incremental electricity generation capacity coming from wind power and 60 MW from biomass. Solar energy has been a special area of focus under the Jawahar Lal Nehru National Solar Energy Mission. Out of 978 MW capacity approved by the government through various solar energy generation projects, projects generating 201 MW energy have been already commissioned. A "Solar Park" is being constructed at Bhadla- Jodhpur in partnership with the Clinton Foundation. 20,000 domestic solar energy generating units are planned to be setup.
The road network in any state is the lifeline for citizens as well as businesses. To strengthen the road network in Rajasthan, Work has been initiated on 16 mega highways spanning 2,631 kilometres. 3,000 kilometres of State highways are also planned to be fortified, out of which work has already been completed on 1,169 kilometres till August 2012. 31,095 villages and dhanis have benefited from the provision of clean drinking water.
In a nationwide first, Government of Rajasthan has contributed 50% funds and land towards the construction of the 176 kilometre long Ratlam- Dungarpur- Banswara railway line. The ambitious "Jaipur Metro" project is well underway. The 12.067 kilometre long east- west corridor is under construction, and a north- south corridor spanning 23.099 kilometres is planned for the next phase. Funds have been sanctioned for the construction of a tunnel at "Ghat ki Ghuni" in Jaipur, which marks the beginning of the landmark Jaipur Ring Road project.
Industrial Sector: The Engine of Growth
Rajasthan has traditionally been an agrarian society, and the industrial sector presents a huge opportunity for improving the employment opportunities within the state. The state government has made a number of progressive policies in order to provide a fillip to industrial development. The Rajasthan Enterprises Single Window Enabling and Clearance Act- 2011, which was enacted on April 1, 2011, has simplified the process of investment by industries in the state and has been greatly appreciated by all stakeholders. Rs. 36,000 crores worth of investment projects have already been approved under this act.
Rajasthan has been appreciated by the Honourable Prime Minister for a healthy financial index and implementation of the 11th Five Year Plan. Massive reforms in the taxation procedures of the state have resulted in simplified electronically enabled payments, refunds, registration, statement of accounts etc., providing great relief to the industrial world. The Rajasthan Industrial and Investment Promotion Policy- 2010 has greatly helped the state in wooing industries to invest in the state.
The Government of Rajasthan is constantly working towards not only meeting the immediate needs of the people through affordable food, housing and similar schemes, but is also progressively marching towards a brighter tomorrow by ensuring all round development of the human, natural and economic resources of the state.
Follow and connect with us on Facebook, Twitter, LinkedIn, Elets video