The recently held eINDIA 2012 at Hyderabad International Convention Centre (HICC), Hyderabad, witnessed key decision makers & experts, administrators & policy makers, leaders & stakeholders, service providers & IT-telecom vendors, consulting firms, ICT entrepreneurs & development agencies – all converging on one platform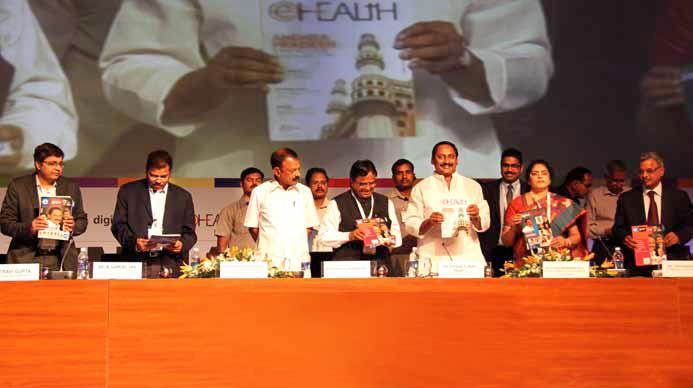 L to R: Dr Ravi Gupta, CEO, Elets Technomedia Pvt Ltd and Convener of eINDIA 2012; M Samuel, IAS Chief Commissioner of Land Administration (CCLA); Dr Raghuveera Reddy N, Minister of Revenue, Relief and Rehabilitation, Government of Andhra Pradesh; Sri Ponnala Lakshmaiah, Minister for IT & Communication, Government of Andhra Pradesh; Sri N Kiran Kuma Reddy, Chief Minister of Andhra Pradesh; Sanjay Jaju, Secretary, IT, Government of Andhra Pradesh; Dr (Smt) Killi Kruparani, Minister of State for Communication & IT, Government of India; and J Satyanarayana, IAS, Secretary, Department of Electronics & IT, Government of India; releasing the three special issues of egov Magazine, eHEALTH and digitalLEARNING during the inaugural session of eINDIA 2012
During the closing days of 2012, India set for itself a visionary agenda for the next decade. It was a statement of what the country believed was possible for it to achieve, provided all its available resources- human, organizational, technological and financial- were mobilized. This agenda was enunciated with the recently held eINDIA 2012 conference, which explored a range of interesting opportunities for India to pursue, highlighed critical issues for the country to address and tabled crucial discussion points for government and private bodies for future action.
eINDIA 2012, the 8th edition of India's largest ICT event, was convened on 15-16 November, 2012 at Hyderabad International Convention Centre, Andhra Pradesh, India. The event was hosted by the Dept of IT, Govt of Andhra Pradesh in association with Elets Technomedia and was supported by Ministry of Communication & IT, Ministry of Commerce & Industries, Ministry of Urban Development, Dept of Science & Technology, Govt of India, UIDAI, UNESCO, Directorate General of Employment & Training (DGET), and other key government agencies and state governments including Govt of Kerala, Odisha, Jammu & Kashmir, Maharashtra, and Madhya Pradesh.
The event was presented by leading ICT magazines 'eGov', 'Digital Learning', & 'eHealth'. eINDIA2012 comprised of 3 parallel thematic track conferences, namely—Governance Summit, Education Summit, and Health Summit.
eINDIA Governance Summit 2012
There have been several countries that have made enormous progress in the arena of ICT awareness, knowledge, and skill. Some have completely outpaced others on particular areas and have become global leaders. ICT still has much more in stock to rule the roost. Many new market segments and new domains will probably see a big growth in times to come. A leading position in these new growth areas is crucial, if India wants to play in the first league of productivity and progress, combined with a strong policy system.eINDIA Governance Summit 2012 was just another attempt and approach of exploring all those opportunities leading India towards an emerging Governance.
The Governance Summit was held concurrently to the Education and Health Summits of eINDIA 2012. The Summit focused not only on the key issues and challenges but also innovations in the egovernance space.
Inauguration
'Technology is of no use unless it comes to the reach and affordability of the common man,' said Sri N Kiran Kumar Reddy, Hon'ble Chief Minister of Andhra Pradesh and Hon'ble chief guest, during the inauguration of the eighth edition of eINDIA 2012. The inauguration was also graced with the presence of Dr Killi Kruparani, Minister of State for Communica- tion & IT, Government of India; Dr Raghuveera Reddy N, Minister of Revenue, Relief and Rehabilitation, Government of Andhra Pradesh; and Sri Ponnala Lakshmaiah, Minister for IT & Communication, Government of Andhra Pradesh, as Guests of Honour. Besides, M Samuel, IAS, Chief Commissioner of Land Administration and Special Chief Secretary, Hyderabad; J Satyanarayana, IAS, Secretary, Government of India; Sanjay Jaju, Secretary, IT, Andhra Pradesh , Government of Andhra Pradesh & eINDIA Programme Chair; Dr M P Narayanan, Presi- dent, Elets Technomedia Pvt Ltd; and RaviGupta, CEO, Elets Technomedia Pvt Ltd and Convener of eINDIA 2012, were among the other dignitaries present at the eINDIA 2012 inaugural session.
Strategic deliberations & discussions
Around 400 eminent speakers who provided their views across the spread of around 60 sessions based on a wide range of pertinent topics around the domains of Governance, Education & health in relation to Information & Communication Technology. Marked by eminent speakers from the government, academia and industry, the keynote and technical sessions of the conference had a series of interesting deliberations on multitude of issues, relating to present challenges and opportunities of e-Government in India, as well as abroad. The eGovernance summit witnessed eight sessions in the two days. The topics of panel discussions ranged from e-Governance in India; ICT Deployment in Public Safety & Security; Smart Cities; ICT in Energy & Transportation; Aadhaar based Service Delivery; From eSeva to Mee Seva: State Leadership Summit; ICT Usage by Public Sector Units; and ICT Usage in Financial Inclusion.
Among the key speakers were J Satyanarayana, Secretary, Ministry of Communications & IT, Govt of India; Sanjay Jaju, Secretary, IT, Andhra Pradesh; R S Sharma, Director General & Mission Director, UIDAI; Rajesh Agarwal, Secretary, IT, Maharashtra; Bipul Pathak, Secretary, IT, J&K; Madhusudan Padhi, Secretary, IT, Odisha; Dr P V Ramesh, Principal Secretary, Department of Finance, Andhra Pradesh; V V V Satyanarayana, General Manager, Financial Inclusion Department, NABARD, Mumbai; and P H Kurian, Secretary, IT, Kerala. The achievements and benefits of Mee Seva and Aadhaar were the most emphasised points in the discussion panels.
From eSeva to Mee Seva
Andhra Pradesh was celebrating the successful completion of one year of its flagship programme 'Mee Seva' at the sidelines of eIINDIA. Mee Seva is intended to deliver various G2C services, pertaining to revenue, registration, municipality, employment, education, police, education, social welfare and more. To mark this anniversary celebration, eINDIA 2012 organized a special session on 'Mee Seva' on 15 November 2012 observed as a Conclave attended by the Secretaries for Information & Technology from different states.
Conceived and launched by the Hon'ble Chief Minister of Andhra Pradesh, Sri N Kiran Kumar Reddy in Chittoor district on 4th November, 2011, the Mee Seva Initiative of the state government was one of the key highlights of the event. With more than 6,000 Mee Seva counters operational across the state, rendering 45 Government to Citizen (G2C) services, the Chief Minister announced that efforts are on towards delivering 100 such services by March 31st, 2013. "The impact of Mee Seva initiative is such that it has helped in saving Rs 6,000 crore of the common man," said Sri Reddy.
The Institute of Public Enterprises, Hyderabad, and the Digital Empowerment Foundation, New Delhi, were assigned to evaluate customer satisfaction of Mee Seva. Reports prepared by both the institutes were released during the event.
Along with the report, Mee Seva Awards were also given during the event. "Today we are honouring the stakeholders who have done tremendous job in bringing Mee Seva from nowhere to where we are today, with 45 services clocking more than 70,000 transactions on a daily basis. Today we have touched 7 million transactions under Mee Seva," said Sanjay Jaju, Secretary, IT, Andhra Pradesh.
eINDIA Expo
The conference also served as an exhibition host of some of the latest e-solutions, services, initiatives and case studies from across India and beyond. Exhibitors from professional service providers, IT vendors, telecom venders, satellite providers, consulting firms, and government agencies participated in the exhibition. The eINDIA Expo, which was organised at the same venue along with the seminal tracks, witnessed 110 exhibitors from across the country and received an overwhelming response by the attendees.
Dept of Electronics & IT, Govt of India, Aadhar, APTS, Govt of Kerala, Govt of Odisha, Govt of Madhya Pradesh, Govt of Maharashtra,m GHMC- Greater Hyderabad Municipal Corporation, Hitachi, MASTEK, SAMSUNG, etc are a few to name in the list of exhibitors.
The eINDIA Expo witnessed some cutting edge developments in the ICT sector and inventive marketing solutions from across the country.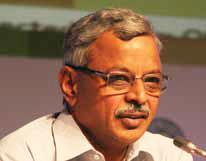 J Satyanarayana
Secretary,
Ministry of Communications & IT, Government of India
In real sense, there is more than merely replacing a letter when we talk about 'from eSeva to Mee Seva'. It is about making statutory services plausible to be delivered in a non-governmental environment or kiosks. Now with the advent of digital signatures, certificates can be given any- time, anywhere by anybody. This makes a paradigm shift from what we were doing in the past to what is being done now.
---
Vimal Wakhlu, CMD, TCIL

65 percent population of India is below poverty line. Such challenges can be met by some important IT initiatives. Initiatives like the National Fibre Optic Network wherein over 2,50,000 villages under Gram Panchayat Level are being connected on Optical Fibre Network. This is bound to improve the tele-density, broadband connectivity to rural areas for uses like education, health, e-Governance, mobile banking and local employment generation.

Sanjay Jaju, Secretary- IT, Andhra Pradesh

Mee Seva is a convergence of all the NeGP initiatives and has revamped many moribund processes. One important aspect of Mee Seva has been the central pooling of all records. It's not being used as a reactive mechanism but as a proactive mechanism. Aadhar is a game changer in terms of bringing in reforms in service delivery of various welfare programmes by the government and in bringing unique identity to individuals who do not have one.

Madhusudan Padhi, Secretary-IT,
Odisha

With the Public Service Delivery being operational, the urgency for undertaking ICT implementation by different departments will be realized more and services in more number shall be included.

However, IT Secretaries are just the facilitators. It is the leadership in each individual department who have to take initiatives for e-Governance projects
---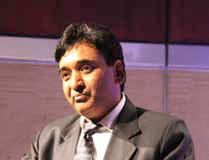 Rajesh Aggarwal
Secretary, IT,
Maharashtra

If you just use UID to de-duplicate the databases, potential savings shall be of Rs1 lakh crore per annum. This amount translates to depositing Rs1500 per month in the bank accounts of almost 10 crore BPL families in the country.
---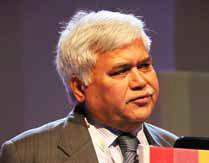 R S Sharma
Director General & Mission Director, UIDAI

We have leapfrogged from a situation where many people didn't have an ID to a situation where everybody will have an online, electronic, transportable, portable identity which can be authenticated anywhere.

We have done 25 crore enrollments and 21.5 crore Aadhaar generation thus far, and we are planning that by the end of 2014 we would have done about 600 billion Aadhaars.
---

Ashank Desai, CMD,
Mastek

When we come to events like eINDIA, we hear a lot of success stories. Each of the states have done some interesting projects in e-Governance, such as Mee Seva in Andhra Pradesh. We need to consolidate these projects and see how these can be moved across the country. I don't see that happening as much as we would like to see.


Dr PV Ramesh, Principal Secretary, Department of Finance, Andhra Pradesh

Almost 38 percent of the banking sector services are located in the rural areas now. But only 40 percent of the population in the country has savings account. There is massive potential for the financial sector to expand its reach and IT has a big role to play in this.


P H Kurian, Principal Secretary (IT), Government of Kerala

Kerala ranks number 4th in Aadhaar enrollment, after AP, Maharashtra and Karnataka. In terms of the quality of enrollment in terms of biometrics, Kerala ranks number one in the country.

Although we are a late starter, but in short span we have been able to grab number 4th position, which is
commendable.
---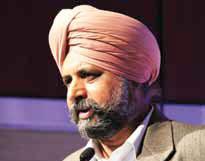 Harpreet Singh
Commissioner, Food and Civil Supplies,
Andhra Pradesh

In Aadhaar enrollments, Andhra Pradesh is number 1 in the country and we are ahead of other states. But the work does not stop at enrollments. The next step is to assess how to leverage this database to deliver benefits and services to the people.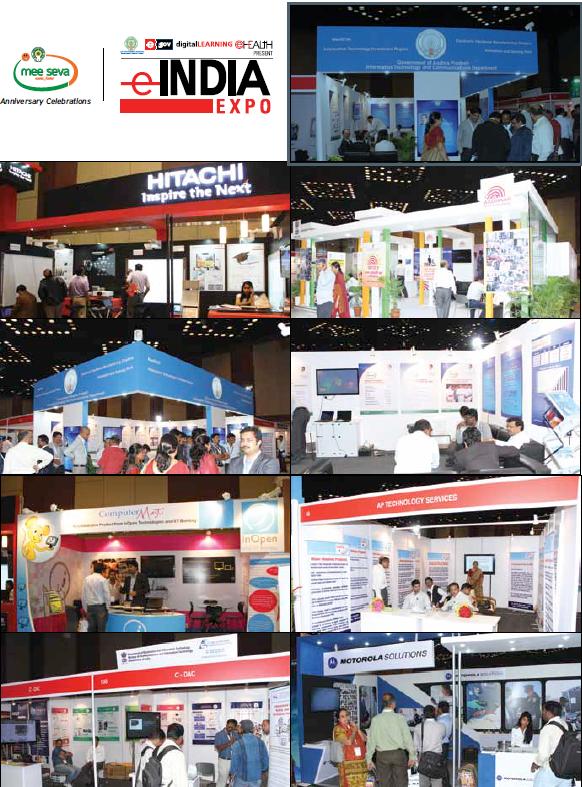 eINDIA Awards – Governance Summit 2012The eINDIA Governance Awards were given under seven categories, namely: CSC Initiative, Government to Business (G2B) Initiative, Government to Citizen (G2C) Initiative, Government to Government (G2G) Initiative, ICT-enabled Urban Governance, Mobile Technology, Value Added Services, ICT Initiative in Andhra Pradesh. Besides these Best Government to Business (Public Choice) was awarded to Mineral Movement Administration, Karnataka Forest Department for its project, Forest Produce Tracking System, and Best Government to Citizen (Special Mention Award) went to Aarogyasri Health Care Trust for its project, Rajiv Aarogyasri Health Insurance Scheme.
Project: MeeSeva
Organisation: CMS Computers Ltd
Category: CSC Initiative (Jury Choice)
Project: End-to-end Delivery of Digitally Signed Certificates
Organisation: Dept of IT & Communication, Government of Rajasthan
Category: CSC Initiative (Public Choice)
Project: e-Parwana
Organisation: Commissionerate of Agriculture, Department of
Agriculture, Govt of Maharashtra
Category: Government to Business (Jury Choice)
Project: Aadhaar Enabled Public Distribution System
Organisation: Civil Supplies
Department, Government of Andhra Pradesh
Category: Government to Citizen (Jury Choice)
 Project: RPSC Online Portal
Organisation: Rajasthan Public Service Commission
Category: Government to Citizen (Public Choice)
Project: Electronic Voting System
Organisation: Export Promotion Council for Handicrafts
Category: Government to Government (Jury Choice)
Project: Missing and Found Persons Tracking
Organisation: Women, Children, Disabled & Senior Citizen Dept and CID-Police Department
Category: Government to Government (Public Choice)
Project: Public Grievances Redressel System
Organisation: Municipal Reforms Cell, Directorate of Municipal Administration
Category: ICT-enabled Urban Governance (Jury Choice)
Project: Forbes Technosys: e-Stamping & e-Franking Solutions
Organisation: Bihar Society for Computerisation of Registration Offices (BISCORE)
Category: ICT-enabled Urban Governance (Public Choice)
Project: Mobile Banking Solution
Organisation: Spanco Ltd
Category: Best Mobile Technology (Jury Choice)
Project: Housing Online Monitoring e-Governance System (HOMES)
Organisation: Centre for Good Governance
Category: Mobile Technology (Public Choice)
Project: *139#
Organisation: Spice Digital Ltd
Category: Value Added Services (Jury Choice)
Project: MTNL PC Protection – An Antivirus Solution Powered by F-Secure
Organisation: Mahanagar Telephone Nigam Limited, Delhi
Category: Value Added Services (Public Choice )
Project: Chief Commissioner of Land Administration
Organisation: Webland System
Category: ICT Initiative in Andhra Pradesh (Jury Choice)
Project: Andhra Pradesh Municipal Accounts and Audit Reforms
Project (APMARP)
Organisation: Municipal Administration & Urban Development Dept, Govt of Andhra Pradesh
Category: ICT Initiative in Andhra Pradesh (Public Choice)
Organisation: Govt of Kerala
Category: ICT for D Pioneer State (Special Mention)
Follow and connect with us on Facebook, Twitter, LinkedIn, Elets video