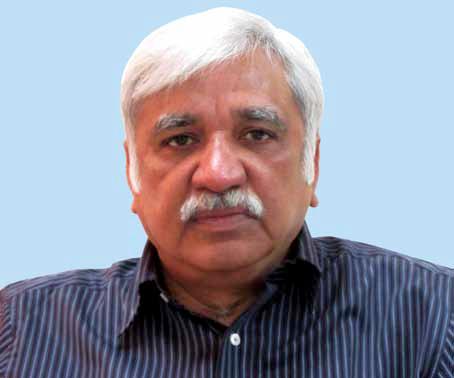 Sunil Arora,
Principal Secretary,
Department of Industries,
State Enterprises & NRI,
Government of    Rajasthan
 The IT & ITeS sectors have the potential to provide large scale employment to educated and skilled youths. Rajasthan is a late starter in this field in comparison to Southern states, but now this sector has started gaining momentum for growth. The State Government and RIICO have taken numerous initiatives to promote and develop this sector by way of creating  infrastructure in terms of IT Parks, Earth Stations and Optical Fibre based  Networks. The availability of skilled and trained manpower is also contributing to the growth of the IT & ITeS sectors.
North India's largest integrated IT Park, the Mahindra World City, Jaipur, is spread across nearly 3,000 acres. RIICO has developed two IT Parks in Jaipur – at Sitapura and Ramchandra Pura. IT Parks have also been established at Jodhpur, Udaipur and Kota. All plots have been allotted in these parks. To promote entrepreneurship, an Incubation Centre has been set up at Sitapura IT Park where ready-to-move and plug-and-play facilities are available on rent to entrepreneurs and companies interested in setting up IT units.
In association with the Software Technology Parks of India, RIICO has established STP Centres at Jaipur, Jodhpur, and Bhiwadi. The last one is under development. These centres will provide high-speed data communication facilities and regulation of the STP Scheme. The state government is encouraging the setting up of SEZs in the IT sector. The IT SEZ by Mahindra has companies like Infosys, Infosys BPO, Deutsche Bank, EXL Services, Nucleus Software and Systweek.
With a view to promote and develop the IT sector, the Rajasthan Government has formulated the Rajasthan Industrial and Investment Promotion Policy in 2010. IT & ITeS are the thrust areas for development under the Rajasthan Industrial and Investment Promotion Policy – 2010. This policy is aimed at giving thrust to the IT/ITeS sectors including Electronic Hardware. The policy also aims to develop a Knowledge City catering to education, entertainment, health, recreation, research and information technology sectors.
Another important scheme to promote the BPO and KPO sectors in the State is the BPO & KPO Scheme – 2011. Under this scheme the State government is providing major incentives like a capital investment subsidy of up to 50 percent of capital cost subject to a maximum of Rs. 20 lakhs. It also has the provision to provide financial support to subsidise 50 percent of the training cost of each trainee. The IT and ITeS Policy, 2007 also provides various concessions and benefits to entrepreneurs in these sectors.
As Rajasthan invests more and more in human resource development, it is poised to attract huge investments in all sectors, especially in IT and other technology sectors. This will lead to the generation of new employment opportunities and many other benefits for all the citizens of the state and the rest of India.
Follow and connect with us on Facebook, Twitter, LinkedIn, Elets video