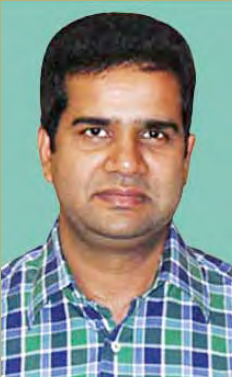 Sanjay Kumar
Transport Commissioner, Government of Andhra Pradesh
"By early 2014, full automation of the department will be accomplished leading to the services becoming more citizen-friendly," says Sanjay Kumar, Transport Commissioner, Government of Andhra Pradesh.
What ICT initiatives have been taken by the State Transport Department to make the services citizen -friendly?
The Transport Department has taken up many new initiatives to make the services citizen-centric. There has been a computerisation of almost 70 percent services; The notable among them is the license booking service. You need not go to District Transport Office for getting a learning or regular licence. Just go to the website, book a slot, pay the required fees. Then you will be given a time slot to appear for a test. After the test, results are cou- riered to your registered address within three days. We have also enabled online payment of taxes. For making a tax payment, you need not to come to our office. The issuance of All India Permit will be computerised in the next one month.
For vehicles with Hydraulic axles, we are taking a special initiative. They need permis- sion of various departments to get a clearance. This takes days and needs lot of manual work. So we are trying to computerise the process. In fact, 90 percent of the work has already been completed. We are also working on an online system for generating temporary registration numbers of vehicles at dealer point.
Can you tell me about the concept behind the setting- up one stop shop model for RTO's? Please elaborate on the various service deliveries that are being offered by Transport Department. How is it benefiting the citizens?
Earlier the RTO's had a counter-based ser-vice mechanism where numerous counters catered to different activities like issue of license, certificates, taxes, etc. We felt we were under-utilising our manpower. So we tried to bring in 'any service at any counter' model to provide flexibility in service delivery. In this system, one can approach a Help Desk, which gives out forms for stating the nature of work. The tokens for the queue are also issued. And once your turn comes, you can approach any counter for getting your work done. This is a time saving measure, as we can avoid the problem of some counters getting crowded while others are free. It also makes our staff more efficient as they are trained to handle all types of queries unlike the previous system.
What steps the Transport Department is taking up to automate toll collection system in the state?
We have already started the process for auto-mating the toll systems. For this purpose we have set up two check posts — one at Tamil Nadu border and other at Orissa border. We are going to modernise the check posts, and as a first move, installing electronic weighing machine there. The fully mechanised pro-cesses at the toll points are likely to become operational in next 6-8 months. Our next step will be the installation of RFID devices. The idea is to have RFID tags in all the number plates and at every check post readers will be installed. The toll will be collected automati-cally; the vehicle does not need to stop. Thesystem is likely to be installed by 2014.
In your opinion how important ICT solutions are, for managing the collection of different kinds of transport related payments?
It is extremely important, primarily because the Traffic Police and Transport Departments have to work in sync. Our job is at two fronts – we have to look after the public convenience and we also need to ensure a timely payment of taxes and fines. With manual system what happens is that the vehicle is stopped for traffic violations and the papers are verified and then a challan is issued to the violator. Often the manual systems lead to all sorts of controversies. That is why we are introducing the system of e-Challans in Hyderabad. We have cameras at the selected junctions that can record the number plate details of the vehicles that are not following the law. The e-Challans get issued automatically.