Solar power is fulfilling the entire electricity requirement of Bhopal Rail Division's five stations, the administration is also saving on costs.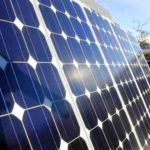 The division has saved a substantial amount of money which was earlier being paid as electricity charges, officials said. "We are saving about Rs 40,000 each per month by turning these stations into `Green Stations'. Their entire electricity requirement is being generated by tapping solar energy," said Rajiv Choudhary, Divisional Railway Manager (DRM), Bhopal Rail Division.
The green stations include  Badarwas, Kolaras, Shivpuri, Mohna and Panihar. A five KW solar power plant each had been established at these stations through which 800 AH (Ampere Hour) batteries were charged. These batteries, through an inverter, supply adequate power to the station to meet their requirement. To further save power, advance T-5 fittings, LED lamps and CFL lights were being used at these stations, he said. Asked about Railways' scheme of turning a number of stations, including Bhopal's Habibganj' into world-class facility, Choudhry admitted that work on the plan is going on at a slow pace due to a number of problems, including paucity of funds. Choudhry, earlier posted in Railway Board in Delhi, informed that Bhopal Division has posted a growth of 45.50 per cent in revenue from April 1 to October 31, 2012.
Follow and connect with us on Facebook, Twitter, LinkedIn, Elets video