A leader in Web Security and WAN Optimization, Blue Coat forays into Indian government technology with mission mode projects under NeGP. Ambarish Despande, Managing Director- India Sales, Blue Coat elaborates on his plans in India.
Tell us your views on NeGP.
e-Governance in India has its fulcrum on the mission mode projects designed in the NeGP. It's a mammoth task for a country like India to roll out such projects. The central government has laid down clear guidelines to help agencies execute these projects with ease and most of the states are on track to carry forward this vision of MMPs as it is in their interest and they can utilise the benefits in the coming years. For example, the crime and criminal network tracking system is a much needed criminal record system, however, unless these datasets are connected across states in India, people can move anywhere. Ideally, once this data is in place the Indian Government must be able to share it internationally and that's where technologies become important.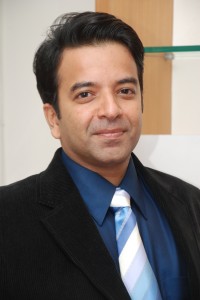 How can Blue Coat contribute technology advantages to these projects?
Global revenue for Blue Coat from government is significant and I don't see why it cant be the same in India. Currently its just about 10 percent. We play primarily in two areas of technology, that includes Web Security and WAN Acceleration. We are optimistic of growth in the government sector, especially for web security as lots of people will be making transactions on the Internet from their homes or offices and it is very critical that we protect those transactions or communication that goes from the web. Secondly as the government is building up data centers, it should be accessible, high performance and hassle free to the employees as well as citizens of India 24X7. Upload & access of data has to be fast that's where WAN acceleration comes into play. Blue Coat is the only vendor that is a player in both these areas. For the last 6 years we exist in the Gartner's magic quadrant for both these technologies. Our first priority would be the mature e-ready states as they already have large applications that demands acceleration of bandwidth to access and exchange data. So it's going to be easy when the infrastructure is ready with applications and we just have to take our technology plug it in and show the performance improvement and return on investment (ROI). The states can see the improvement from their existing infrastructure right away.
What are key focus segments for Blue Coat ?
We approach the government in four key areas that includes the Public Sector Undertakings (PSUs), central government, state governments and defence. PSU's operate more like an enterprise and they are more open towards technology. Hence it is our first key area.Second area would be the central government and the mission mode project especially as they have a strategy in place. Globally US defence is a significant segment for security technology, therefore they are a key segment for us in India as well.  There is a need to build awareness on the WAN acceleration technology across government IT projects.
What are your views on UIDAI and its impact in India?
The Adhaar number will act as a social security number for India similar to that in US, and maybe by 2025 every person in India will have a social security number. This is a massive scale of implementation considering the population of our country. The Adhaar number will open numerous opportunities where technology can contribute to the development and economic agenda of the government functions and schemes. Indian IT companies leading the race by providing applications and software packages to international countries will for the first time witness multi billion dollar projects come in India in future. The storage of Adhaar numbers is just the beginning of this big data of Indian population. The need to use this data will come when the banks will access this database to open bank accounts of citizens etc. So amongst millions of people in the database, it should be able to find the required data in the fastest possible time.This will be valid for each and every service based on Adhaar number. For this data to be accessed, integrated and be available in seconds, it requires WAN Acceleration technologies which right now is not built as people are involved in data entry the information. They will need it when they start accessing the information for applications built on Adhaar numbers. We are hoping to participate in the second phase of the project.
Follow and connect with us on Facebook, Twitter, LinkedIn, Elets video