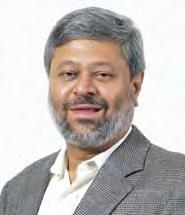 Sudhakar Ram
CMD

CONTACT
Company Name
Mastek Ltd
Management Team
Sudhakar Ram– CMD
Ashank Desai– Non-Executive Director
Vinay Rajyadhyaksha– Head – Asia Pacific
Vidyesh Khanolkar- Head – Government, Asia Pacific
Head office
#106, SDF IV, SEEPZ Andheri (East)
Mumbai – 400 096, India
Tel: +91-22-6695-2222, Fax: +91-22-6695-1331
Regional Offices
New Delhi
#315, World Trade Center, Barakhamba Avenue,
Connaught Place, New Delhi – 110001
Tel: +91-11-4368-0404, Fax: +91-11-4368-0303
Pune, Maharashtra
Mastek Ltd., 2nd Floor, Building No.B-1 & B-2, The Cerebrum
IT Park, Kumar City, Kalyani Nagar, Pune – 411 006
Tel: +91 20-6607-2000, Fax: +91-20 6607-2003
Chennai, Tamil Nadu
#70, Westminster, Dr Radha Krishnan Salai, Mylapore,
Chennai – 600 004
Tel: +91-44-6615-1500
Contact Person for Clarification
Sanjay Mudnaney, Head – Corporate Communications,
Tel: +91-22-6695-2222
Website: www.mastek.com
Linked In: www.linkedin.com/company/mastek-ltd
Twitter: https://twitter.com/Mastekltd
Facebook: www.facebook.com/Mastekltd
About Us


Mastek stands for Management & Software Technology. It indicates we bridge business and IT. We focus entirely on enterprise grade business applications in select industries of insurance, government, major programs in diverse sector in the India and Asia Pacific region.
Our focus is on delivering business value and enhanced business capabilities to our clients through a combination of our world class enterprise grade products in modern technologies (IP), implementation services and specialised IT services.
Established in 1982, Mastek is a global software company with a difference. We combine the strengths of a world class product company and a specialised services company, a combination that gives us a unique position in the market. We create clear business advantage and value for our customers, not just in terms of technology but also in the way we collaborate with them, aligning ourselves to their business vision. With employee strength of approximately 3000, Mastek operates across India, Asia-Pacific, Middle East, Europe and North America. We have eight world-class global delivery centers in India and Malaysia.
Government Offerings
Tax Administration– Mastek's Tax Administration is an enterprise-wide solution, demonstrated to effectively manage all the critical operations relating to tax collection, administration and dealer services.
Social Enterprise Management– Mastek's Social Enterprise Management is an enterprise-wide solution that manages all the schemes designed for social welfare. The solution offers end-to-end processing from application receipt to disbursement of benefit into the account of the beneficiary.
Solutions for Urban Housing Development Authority Boards– End-to-end solution for housing development boards covering land management, redevelopment and allotment of subsidised
tenements.
e-Municipality– Mastek offers innovative solutions to cater to key functionalities within any municipal corporations/municipalities – Local Body Tax, Property Tax, e-Tendering, GIS-based Works Management System, Town Planning to name a few.
Electronic Food and Civil Supplies (eFCS)- Mastek's eFCS solution supports the management of the entire  back-office requirements of the Food and Civil Supplies Department and also those of the fair price shops. The solution is capable of integrating with state-of-the-art technology solutions for better service delivery and management.
Targeted Verticals
Mastek has enabled both central and state governments and PSUs transform their governance vision to deliver quick and efficient services to citizens and businesses. We offer e-Governance solutions to the areas of • Social sector expenditure • Revenues • Billing • Urban development • Education
Credentials
• 20+ years of government experience
• 1200+ Man years' experience in the Government vertical
• Demonstrable expertise in designing and developing mission critical applications in complex and multivendor environments
• Received the "The Best Project under the Government to Business (G2B) category at the eWorld forum 2011" for our eServices solution implementation at the Odisha Commercial Tax Department
• Received the "Maharashtra Information Technology Award 2008" in the IT Software category
• Ranked in Best 20 leaders Global Outsourcing by IAOP in 2011
• Quality Certifications and Assessments: SEI CMMi Level 5 (version 1.2), ISO 9001-2008, ISO 27001:2005 (Information Security Management)
Follow and connect with us on Facebook, Twitter, LinkedIn, Elets video