The National Association of Software and Services Companies (NASSCOM) held its two-day NASSCOM Engineering Summit 2012 at the Hotel Hyatt Regency, Pune. The theme of the summit was 'Engineering Innovations for a better world' and it provided a platform for delegates to understand the transformation driving the global ER&D sector, opportunities that lie in the emerging markets, and the future prospects of the engineering industry in India and across the globe. The summit will also have focused discussion on key verticals including automotive, robotics, construction, heavy engineering and telecom.
Delivering the welcome address, Mr. Som Mittal, President, N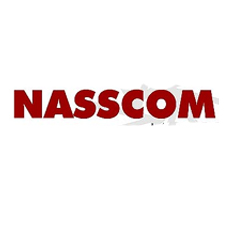 ASSCOM, said, "The Indian IT-BPO industry has witnessed exponential growth over the past decade. The industry, over the years, has invented, transformed and reinvented to increase operational efficiencies, reinvent and embrace new business models offering its customers a transformed business proposition. Indian ER&D service has played a pivotal role in accelerating innovation and is establishing India as a design and innovation hub. To further build on this leadership position, the industry needs to pursue continued efforts to build a high-caliber R&D pool by instilling relevant research aptitudes and capabilities, both from educational and training perspective."

India is gaining depth in its ER&D capacities offering end to end product development. Indian offshore ER&D market is expected to reach USD 37-45 billion by 2020 and will create over 1 million jobs. This exponential growth in the Indian ER&D services is a result of flexible business models, short product life cycles, decreasing time to market and flexible capacity driving ER&D sourcing. Growth in this area is being driven by need for new products to meet the growing demand in emerging economies as well as fast evolving customer preferences.
"Over the past decade, global ER&D spend has been growing steadily and the industry is targeting new growth engines, driving globalization of the ER&D structure across verticals and gaining a foothold in ER&D services off shoring. Though the Indian engineering services industry has been a leader, it needs to drive concerted initiatives to strengthen the innovation capacity and research capabilities through specific domain focus and by encouraging R&D collaborations." said Mr. Ravi Pandit, Chairman, NASSCOM Engineering Services, Pune and Chairman & Group CEO, KPIT Cummins.
While the ER&D services industry has been growing by leaps and bounds, certain challenges grip the space and require immediate redressal. India needs to sustain its cost competitiveness and fill its absence of linkages to manufacturing capabilities. Also, lack of a formal innovation policy and supporting ecosystem will pose a threat to the budding ecosystem. Collaborative action is required to ensure future growth.
ER&D is strategic to India and has the potential to bring a steep change to the Indian economy. The ER&D services market has played an important role in developing the ER&D capabilities of the country. India is now an emerging epicentre of the global ER&D market with more companies exploiting its supply base for future growth. It is important for major stakeholders of this industry – Indian Government and trade associations to ensure the growth trajectory of the industry and moving it to the next level of product development.