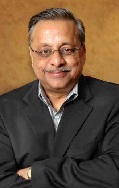 "Reliance Infrastructure has been ahead of the curve in the smart grid sector in India," says Lalit Jalan, CEO, Reliance Infrastructure
---
According to many power sector analysts, the Smart Grid project will change the paradigm of power generation and supply in India. Tell us more about the role that Reliance Infra is playing in the Smart Grid project.
For Reliance Infrastructure, Smart Grid is not a one-time project. The smartening of grids has already been happening constantly from time to time. We regularly undertake large-scale, system-wide demonstrations to determine solutions that can be deployed at full scale, integrating the full set of Smart Grid technologies with existing electricity  infrastructure. Our investments in AMI (Advanced Metering Infrastructure) started way back in 2005 and we have already deployed a state of the art SCADA system, GIS, OMS, ERP systems which are well integrated with all of our current operations.
What kind of technologies go into the Smart Grid project?
Reliance Infrastructure has been ahead of the curve in the Smart Grid sector in India. Reliance Infrastructure has deployed close to a quarter million units of automated meter reading modems (AMR modems) and MDAS system for its premium, high value and LT consumers starting in 2005 and for other utilities under the RAPDRP programme for customers like MSEDCL, JVVNL, JDVVNL, AVVNL, etc. Reliance Infrastructure is the only Asian company to have partnered with Google for their Google Power-Meter project in 2010. Apart from that, as mentioned earlier, the company has already deployed the ultra-modern SCADA technology, which serves as the backbone of its control system. Use of real time SCADA/DMS (DMS – Distribution Management System) interface with GIS has resulted in a 60 percent reduction in power interruption time and better power quality. Our Outage Management System (OMS) reflects the outage areas in GIS which ensures faster Response time for consumer complaints. We have also developed an in house network monitoring system, Equipment Monitoring System (EMS) which carries out remote condition monitoring of parameters of critical network equipment to ensure timely corrective action.
How do you see the power tariffs structure changing in the coming years in India? Will Smart Grid have an impact on the tariff?
Smart Grid holds immense potential to transform the power sector in India if implemented across the entire value of chain of the sector. But even though the Smart Grid has the potential of revolutionising the way we produce and consume electricity, its core value proposition remains untested due to the presence of many new elements. In order to understand the effect of Smart Grid technology on tariffs, it is essential to understand what constitutes them. On an average, power purchase costs typically constitute up to 80 percent of the total cost of the distribution operation. The remaining 20 percent is mostly attributed to other costs such as Operation &Maintenance, financing etc. Implementation of Smart Grid will help in reduction of losses due to up gradation and modernization of network, better management of peak load, better energy efficiency which will also be significant drivers for tariff reduction. In addition, it is widely understood that the new services enabled by the Smart Grid will include different rate designs that encourage curtailment of peak loads and are more energy efficient. Some key examples include dynamic pricing and inclining block rates. These innovative rate designs will be enhanced by various automating technologies such as Energy Orbs,  programmable communicating thermostats (PCTs), whole building energy management systems (Auto DR), and in-home displays (IHDs).
These days modern technology plays a major role in getting efficiency and productivity in power plants. Give us your views on the challenges in implementing Smart Grid technology in India?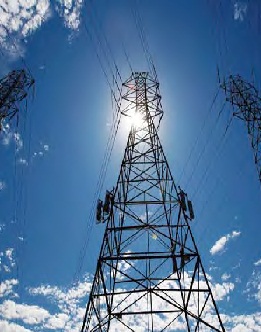 The Smart Grid can be described as the merging of two networks. These two networks are the power network, which consists of the generation, transmission, and distribution grid and has been considered the engineering wonder of the 20th century, and the modern communications network, which is considered the Internet marvel of the 21st century. The first step is to understand the Smart Grid communications network as a truly integrated network, rather than as parts of separate, vertically integrated application silos. This parallels the evolution of enterprise and telecommunications networks over the last 20 or 30 years into a single, integrated voice/video/data network.
Traditionally, wired communication systems offered a reliable method for data transmission.
However, the deployment cost for fibre or copper, trenching or running conduit, and maintenance costs can quickly add up. As the demand for distribution automation continues to increase, wireless technologies have stepped up to the plate. With most substations being remotely located, operators come across many communication challenges. In order to communicate with a substation, operators can quickly run out of choices with wired communication, as the cost for wire placement to remote locations is extremely high and sometimes it's simply not plausible to run a wire to a remote location. As a result, many people are finding that they must rely on wireless.
Wireless technologies, such as public cellular networks or standards-based technology for private networks (WiMAX, WiFi), can be faster and less costly to deploy. Due to the above stated advantages, these technologies will increasingly find more and more takers and will  help the power sector of India step into the next orbit of operational excellence.
---
"Implementation of Smart Grid will bring efficiency and help in reduction of losses"
---
In what ways will the Smart Grid technology open up pathways for India to tap green power for consumption?
Green energy is certainly the future of power and world over, efforts are being made to make it an inherent part of government policy roadmaps. The Indian government has set the target of the level of green power in the country to 10 percent of the power generation by 2015 from the previous target of 5 percent. The state regulators have started implementing it proactively. Moreover, in a Smart Grid system, customers are equipped with smart meters that help to understand and manage their energy usage time. This will therefore enable the customers to shift part of their consumption to support availability of green energy. Hence, Smart Grid technology is pegged to be a crucial driver for green energy.
Follow and connect with us on Facebook, Twitter, LinkedIn, Elets video