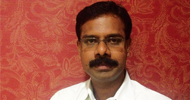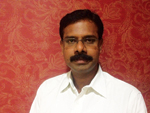 "More than fifty major municipalities worldwide use smart cards and smart tickets for mass transit solutions," says Merlin Lucas, Head – Chipcard & Security Division, Infineon Technologies India Pvt Ltd

With growing usage of smart ticketing technology the transport agencies will be able to improve the quality of services and bring more convenience to the customers. Investments in the infrastructure will increase globally over the next few years. More efficient services will result in higher usage, increasing revenue and there will be need for fewer subsidies from governments. Different schemes – different requirements Public transport systems are very diverse. Different regional specifics, different level of integration and different  tandards are causing the need for adaptable solutions. In general we may cluster the following levels of product requirements, when it comes to smart tickets:
• The low end market is focused on the Limited Use ticket application and uses designs made up from a small capacity memory IC directly attached to a printed or etched antenna, which is laminated inside a paper ticket.
• The medium market has tailored solutions for schemes with different tariff zones, micro payment, and various merchant services. The ticket is typically a plastic card with a 3 year life time, utilizing a secure memory IC in a module and wired antenna
• The high end market addresses multiapplications like transport, city services and payments, it often requires a smart card controller and wired antenna in a personalised plastic card. It is worth mentioning that the different transport schemes are using and may use products of all three levels after starting within one level. The most prominent success story for Limited Use Tickets is the Moscow Metro project where the rollout started in 2005. Last year several million tickets with a low end memory compatible to ISO 14443 were  onsumed as either single ride tickets or up to 16 ride tickets. Further rollouts in Russian cities like St. Petersburg are planned. In the medium segment most projects have used the well known Mifare technology. However, most projects are in the process of upgrading to other technologies due to security reasons. High end market transport cards often require multi-application designs. These  esigns need extra security to protect the different issuers and the user's data. Most transport agencies around the world today realise the advantages of open  standards for transport applications, such as the CIPURSE™ security standard provided by the OSPT Alliance. This helps the transport agencies to have multi sourcing options thereby substantially reducing cost. Taking a cue, most emerging transit applications today work on open standards and specifications.
What are the Challenges?
New systems or existing systems which consider an upgrade to a new   technology should use the chance to choose a more secure and open system, which is ready for the future. It is important for all transport agencies to have the choice of a broad portfolio of products from tickets using low end  contactless memories IC up to multi-application cards with a certified microcontroller IC. The system should be based on one security concept; tailored security is advisable especially in cost sensitive markets. The systems  should be based on international and open standards to avoid higher than necessary costs due to hidden and discriminatory license fees or single  supplier situations. The product of choice has to balance the best performance, security, and price ratio. Overall the challenge will be for the different parts of the supply chain to work closely and understand the changing strategic aims of the transport operators. There is the need to supply "future proof" electronic ticket solutions to meet the needs of stakeholders in the public transport industry. The OSPT Alliance was founded to build such a platform and to establish an ecosystem of transport operators, technology suppliers, consultants and integrators, mobile product and service providers.