For democratic governance of a country, ICT-enabled transport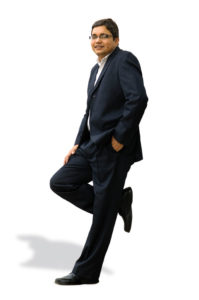 infrastructure is of critical importance. Multi-modal mass transit systems-metro rail, BRTS, mono-rail and so on- that make use of cutting edge ICT for driving efficiency in operations and promoting integration with other means of transportations, have come up in number of locations. There is also the move to make all toll stations in the highways and urban centres enabled with RFID based vehicle tracking and payment systems. Once such toll collection systems are in place, the congestion, that we currently see at toll plazas, could become a thing of past. Vehicles will be able to pay the toll charges while they continue to be in motion.
In fact, a key Mission Mode Project included in the NeGP (National e-Governance Plan) envisages the creation of unified data schema, which can be used by States and Union Territories to computerise their respective transport offices. Lot of work in this field has already been done. Majority of the RTOs (Road Transport Offices) and STOs (State Transport Offices) are now seamlessly interconnected and are in a position to seamlessly provide all kinds transport related services, pertaining to driving licence, registration of vehicles, etc. to the citizens of the country.
This issue of eGov magazine specially focuses on transportation sector. We have endeavoured to shed light on the important role that ICT applications are playing in the transportation space. Lot of private investment is also flowing into the transport eco-system. Government has started a number of Public Private Partnerships programmes to ensure a speedy and effective implementation of key transportation related projects. The scope of this area as you will find out after reading the pages, is huge. We have interacted with the key officials in Ministry of Road Transport & Highways, NIC (National Institute of Informatics), Traffic Police Departments, Delhi Metro, CRIS, RITES and few others.
There is also the discussions on several technologies like RFID that are playing an important role in management of transportation related issues, like toll collection, cargo handling, etc. We carry interviews and write-ups from several executives from top corporations, to discover their views on India's transportation sector and its influence on the economy in general. Plus there are the usual sets of features, which provide an insight into the important developments in the e-Governance space in the country.
Let me also remind you that the eINDIA 2012, is scheduled to happen in November 2012, at Hyderabad's International Convention Centre. We hope to see you at this venue, which is all set to be a gathering of some of the most important government officials, captains of private industry and thought leaders, who are perennially contributing their share of might in furthering the agenda of e-Governance in the country.
We sincerely hope that you will enjoy this issue of eGov magazine.
Follow and connect with us on Facebook, Twitter, LinkedIn, Elets video