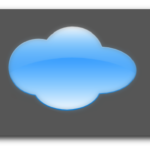 The public cloud computing market in India that was pegged at $160-192 million in 2011 is expected to grow at $685 million by 2014.
A public cloud is based on the model that allows service providers to make resources such as applications and storage, available to the general public over the Internet. Most of the services are on pay-as-you-use model.
As a result of demand and supply forces, its market is expected to grow by 55 per cent compounded annual growth rate (CAGR) in near future, independent research firm Zinnov Management Consulting said.
The study titled — Public Cloud Opportunity in India — said the public cloud would become a default choice for new information technology investments, especially in the small and medium business segment, it said. The study said public cloud, though in India, is at a nascent stage of the market and may not have hit the inflection point, yet indicating significant future potential.
The overall Indian market for cloud computing (both public and private) has grown to $860–912 million in 2011. The study revealed the possibility of cloud taking up more than 20 per cent of the total Indian IT spend in the next couple of years which would inturn mean that there will be a significant demand in the job market for cloud computing-related skills.
Follow and connect with us on Facebook, Twitter, LinkedIn, Elets video