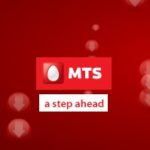 Telecom firm MTS is all set to launch a service called mPOS (Mobile as Point of Sale).
The company said in a release that mPOS, a portable card reader, has to be connected to an MTS smart phone or tablet through the 3.5 mm audio jack. Users can swipe their debit or credit card using the mPOS to make payments. MTS said that payments made and received through MTS mPOS are safe and comply with PCI DSS (Payment Card Industry Data Security Standards).
The solution is aimed at retailers, e-commerce players, food chains and others and the bundle, which includes the MTS MTag 3.1, mPOS attachment and a one year data plan, costs between Rs 3,000 to Rs 4,000.The company said that the average monthly spends on usage of MTS mPOS would be between Rs 200 to Rs 300.