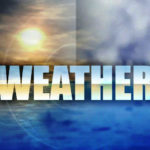 The satellite-based global positioning system (GPS) technology that guides modern car navigation systems is now being used to improve weather forecasts, according to studies at Australia's Royal Melbourne Institute of Technology (RMIT) University.

Researchers at the varsity's Satellite Positioning for Atmosphere, Climate and Environment (SPACE) Research Centre and the Bureau of Meteorology are using GPS and low earth orbit satellites to provide an additional type of temperature profile observation for use in weather forecasting computer models.
The computer models draw on about a 100,000 million current weather observations, including data from 30-40 complementary satellite instruments, to generate the information used by meteorologists to prepare weather forecasts.
The GPS data improves the real-time temperature field and the cross-calibration of the data from a number of satellite instruments. This significantly increases the usable quality of the satellite observations. It is predicted that GPS data will also play a bigger role in climate monitoring and severe weather warnings.
Follow and connect with us on Facebook, Twitter, LinkedIn, Elets video