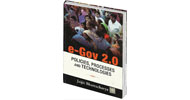 e-Governance means the use of ICT to promote more efficient and effective government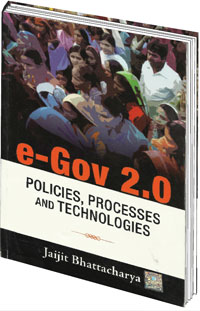 e-Gov 2.0
Author: Jaijit Bhattacharya
Publisher: McGraw Hill
Pages: 604
Reviewed by: Anoop Verma
Arevolutionary restructuring of the government is underway through e-Governance, which has now become the fashionable mantra in all developing countries. We already have a growing body of literature in the media and in the policy making circles on e-Governance, yet this field seems somewhat under theorised, its boundaries are not clearly defined, and are often open to controversial interpretations regarding the main processes, technologies and the actors involved.
This welcome volume by Jaijit Bhattacharya contributes to the discussion by attempting to examine the technological, infrastructure related, economic, socio-cultural, political and regulatory issues that are influencing the development of e-Governance models in contemporary society. The book starts by looking at the emerging roadmap of e-Government, and  goes on to examine the basic structure of government as it exists today, from there it moves on to deliberate upon the various micro and macro aspects of e-Governance. The leitmotif of the book is to draw on socio-cultural theories and explore the ways by which e-Governance can bring transparency in the interactions between government, citizens, consumers and private businesses.
e-Governance is defined narrowly by Jaijit Bhattacharya in these words, "e-government means the use of ICT to promote more efficient and effective government, facilitate better access to government services, allow greater public access to information, and make government more accountable to citizens. Electronic government might involve delivering services via the Internet, telephone, community centres (self-service or facilitated by others), wireless devices or other communications systems."
There are 26 chapters, all of which follow a similar format, as they begin with a short and crisp introductory note, which provide an overview of all the concepts that will be discussed in detail in the chapter. After that rest of the well-researched content follows. Covering such essential ideas like importance of public-private partnership in e-Government, Government Data Centres, National Citizen Identity Systems, Open Source Software in e-Government, Government Call Centres, Land Records, Urban Development Management Systems, e-Agriculture, Disaster Management System, e-Procurement and Human Resource Management System, this book enthuses a student of e-Governance by its analytical narrative from heterodox perspectives.
Incorporation of quite a few of charts, graphs and tables in most chapters makes it easier for the reader to get a grip on the concepts that are being discussed. There is a direct and conversational style in Jaijit Bhattacharya's style of writing. For instance, in the chapter titled Urban Development Management System, he writes, "The objective of any urban development strategy is to create conditions which will make urban settlements economically vibrant. Resource constraint has to be overcome by adopting judicious investments. As resources are limited, instead of apportioning the available resources to all the cities and towns, the investments can be made in a set of select centres keeping in view the objectives of efficiency and balanced development of the region and the state as a whole."
This is Jaijit Bhattacharya's second book on e-Governance. His first co-authored book on e-Governance, "Government Online, Opportunities and Challenges," had been released in the presence of the former President, Shri APJ Abdul Kalam. e-Gov 2.0 can also be seen as a book that picks of up from the point where Bhattacharya's first book had left. This book is also about the evolution in the technological and political framework of e-Governance that is now taking place. Academics, policymakers, political leadership, industrialists and even private citizens can benefit from the book's rigorous examination of e-Governance systems.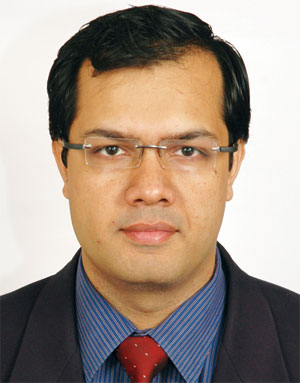 About The Author
Jaijit Bhattacharya is currently an Adjunct Professor with IIT Delhi,
and Director, South Asia, Global Government Affairs with Hewlett Packard