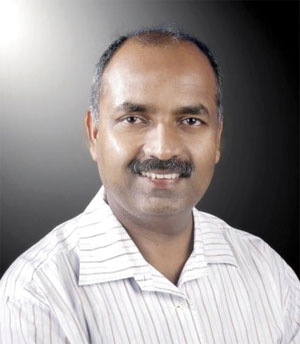 Dinesh Waghmare
Secretary, Department of Social Justice and Special Assistance, Government of Maharashtra
Tell us more about the evolution of technology in your department?
We cater to the welfare of schedule caste and other backward classes including criminal and de-notified tribes in the state, in addition we are also have a mandate for welfare of senior citizens and the disabled. Our total budget is of around 12,000 crore with 2,500 personal employed. e-Governance is a new concept in our department, earlier it was limited to payroll management. But I decided that technology should be used where it has a larger impact on the beneficiary. Our scholarship schemes in the state offer 1,200 crore worth of scholarships to students from the backward and disadvantaged sections. However, off late we have observed many leakages in the disbursement system, also there were instances of bogus students siphoning off funds. So we implemented the e-scholarship scheme as our flagship project to ensure the largest group of beneficiaries in our schemes should benefit first.
What are benefits of e-scholarship scheme and using UID as a component?
The project is being implemented by Mastek and is uniquely designed to ensure that the scholarship money gets directly transferred to the bank account of the students and designated colleges. This eliminates the chain of middlemen and touts in the system. Applications are now filled online, validated by the principal of the college, followed by district social welfare officer, then the data goes to the treasury and the money is deposited in the student's or college's bank account through ECS. Last fiscal year, we distributed close to Rs 1,300 crore in scholarship schemes,  and due to direct disbursement of funds in beneficiary accounts we saved 150 crore that might have gone to 2.5 lakh bogus students. As Maharashtra is a leading in UID enrolment, our department from this year will add the UID or Adhaar number as the identification number and code for students.
How are you using the online platform to connect with citizen?
Presently our website is more of an information platform and is very static in nature; I see it becoming more dynamic and interactive in future. e-scholarship has a separate portal with online applications and online payment gateway. The website will eliminate the need of our beneficiaries to come to the offices; they will be able to avail all the facilities online. Apart from scholarship, we have around 2,300 hostels in Maharashtra and there is a plan to make the hostels searchable on the website.  The website will have more vibrancy in future with two-way communication, and building a community of practice. We are making the website available in Marathi and English. The website is currently being administrated centrally; in future field officers will be able to update the website on a regular basis with video clips and photographs. This will lead to decentralisation of the website and its content.
How has the ECS mode of payment for pensioners benefitted the department?
The special assistance department has a mandate to give senior citizens pension schemes, including other schemes for destitute, old age homes etc. For the release of pension funds, we use ECS and online transfer of money. Three districts have started use of biometric and smart cards. By use of biometric identification system of pension disbursement we are able to save 80 crore by eliminating bogus persons registered as beneficiary. The business correspondents go to villages using hand-held devices and distribute pensions directly to them. We have tied up with ICICI Bank and Union Bank, so almost 13 districts will be doing this project and in future the entire disbursement will be through Adhaar number. In Aurangabad, we have already started that distribution of pension using Adhaar number.
Follow and connect with us on Facebook, Twitter, LinkedIn, Elets video