Ahmedabad, India's 7th largest urban area, is one of the fastest growing cities in the country. The Ahmedabad Municipal Corporation has undertaken wide-ranging initiatives for providing better services to citizens and it has planned city's future too
By Guruprasad Mohapatra
Ahmedabad, with a population of more than 5 million, is the largest city of Gujarat. The city enjoys the distinction of being the commercial capital of the state that has been witnessing rapid economic growth. The decade between Census 2001 and 2011 has brought dramatic changes in the composition of Ahmedabad Municipal Corporation (AMC)-administered areas. The adjoining table presents some of the major changes in the period between the two censuses.
In order to meet the increasingly complex task of urban governance, the AMC has undertaken a number of initiatives, some of which are listed below:
| | | |
| --- | --- | --- |
| Demographic profile | Census 2001 | Census 2011 |
| Area | 190.84 sq km | 466 sq km |
| Population | 35,20,085 | 55,68,695 |
| Decadal Growth Rate | 22.36% | 26.61% |
| Population Density | 18445 persons/sq km | 9707 persons/sq km |
| Male population | 18,67,249 | 29,34,087 |
| Female population | 16,52,836 | 26,34,246 |
| Sex Ratio | 885 females/1000 males | 897 females/1000 males |
| Administrative Zones | 5 | 6 |
| Wards | 43 | 64 |
AMC is the first ULB (Urban Local Body) in the country to cover the entire range of municipal activities and services like birth and death registration, building plan, primary health and education, city cleanliness, water supply, sewage, road, street-lights, parks and garden through e-governance to the 55 lakh citizens of the city.
In 2002, AMC started its first Civic Centre at Law Garden. At present we have established 40 City Civic Centres located in six zones of Ahmedabad.
New software modules like Engineering Module, Inventory Management System, Financial Accounting Systems, Payroll and Personnel Information Systems and Computerization of Municipal Hospitals and Colleges have been added to the existing system.
As part of a comprehensive e-governance solution, we propose to implement the following: a new website, a Video Conferencing system, a SMS-based complaint redressal system, and integration of all modules into a common platform. For this, AMC appointed PWC as a consultant for DPR, which has been submitted to Govt. of India in December 2010. The cost of the proposed project is Rs.38.38 crore.
From City to e-City Project

The eCity Project has the following motto "To make use of Information Technology in mobilization of Ahmedabad Municipal Corporation resources and utilization of these scarce resources with an aim to provide better "ONE SPOT – NON STOP" services to citizens and provide ICT tools to its' employees for back office automation." This project is a major initiative undertaken at AMC. This has led to marked improvements in the level of citizen satisfaction.
 National Awards for e Governance 2008-09
Exemplary horizontal transfer of ICT-based Best Practice – Gold Award
International Best Practices-2004
Community Service Revolution
City Civic Centre &  E Governance Ahmedabad by
International City/County Manager's Association Washington DC
eINDIA 2009 in the category
ICT Enabled Municipal Initiative of the Year
After a comprehensive analysis of various tasks being done in different departments we came up with the list of processes involved in delivering any service. This became the flow chart for every activity of each Department. Subsequently, the AMC appointed a total solution provider (TSP) through Gujarat Informatics Ltd., a Government of Gujarat company. The TSP joined AMC's task team to analyze the flow charts, volume of data transactions, required processes, based on which detailed System Requirement Specification (SRS) documents were developed. The e-governance project preparation commenced in January 2002, and in September the same year, AMC started its first civic centre at Law Garden.
City Civic Centres
City Civic Centres, established as a component of the eCity project, are an important initiative. They provide one spot solution to citizens for accessing many of the services provided by AMC. AMC had started with six civic centres in 2002 and currently we have 40 centres across the city. Services available at these centres include:
Registration of Complaints
Payments of All Municipal Dues such as Property Tax, Professional Tax, TDO fees etc.
Issuance of Birth and Death Certificate
Issuance of Licenses for Shops and Establishments, Hoardings fee
Issuance of Health Licenses
Issuance of Hawker's License
Collection of Property Tax Application
Right to Information Application Module
Issuance of Building Plan Permissions

eCity- comparing the state of affairs before and after implementation
Before

Citizen charter was not effective. Citizens felt harassed.

Inadequate infrastructure to provide services.

No interaction with citizens; Red tapism.

Absence of effective collection mechanism.

No single point of service.

Very little accountability and many discretionary powers. Little transparency

Lack of connectivity led to minimum use of IT resources. Dependence on physical files.

After

Higher citizen satisfaction.

AMC is more responsive and transparent.

Higher revenue and better cash flow.

Chances of corruption are eliminated.

Accountability at each stage has been enhanced.

24 hour internet/intranet access for AMC information.
The centres provide a host of benefits. Citizens can visit any centre irrespective of their place of residence; every centre has 24 hour internet/intranet access for AMC information; citizens can avail of facilities for online self assessment of property tax etc.
The utility of these centres are best illustrated by some statistics:
The number of transactions made at these centres increased 7 times in nine years. (1.97 lakh transactions in 2002 and 15.58 lakh in 2010-11)
Tax collection at these centres increased from 38% in 2002 to 80% in 20010-11.
Increased collection of taxes & other charges from Rs 68 crore in 2002 to Rs. 807 crore 2010-11.
We started with just three services and now 14 services are available under the single window system in Civic Centres.
Tackling the Transport Challenge
Ahmedabad is the first Indian city to have built a full-fledged Bus Rapid Transit System (BRTS). The BRTS is operated by a separate company – Ahmedabad Janmarg Limited (AJL).
Our transport strategy is focused on "moving people, but not on personal vehicles." Public transit should be safe, reliable, efficient and an affordable mode for the citizens. To emphasize this, the system has been named as 'Janmarg' meaning 'people's path'. BRTS strives to encourage more people to use the public transit system, which provides high quality service. It is about equal access and equitable sharing of road space for people.
To provide affordable solutions, cross subsidy mechanisms were evolved. Transit investments often contribute to increase in land value and hence mechanisms for capturing the value of sustenance of the system operations were required. We have made extensive use of PPP models and technology to build an efficient and sustainable system. One of the highlights of the BRTS plan is the adoption of a network based approach rather than a corridor based one. The city's road network was restructured sequentially and bridges, RoBs, and flyovers etc. were constructed to complete the network as a precursor to BRTS.
We have also made extensive use of Intelligent Transport systems such as electronic and off-board fare collection, Passenger Information Systems, and Vehicle tracking systems along with Area Traffic Control Systems for ensuring smooth traffic flow. A dedicated Janmarg control centre has been established to ensure reliable faster and efficient service, and extensive public outreach efforts have been undertaken to ensure that citizens adopt that system.
Overall, we are working with the vision of creating an 'Accessible Ahmedabad' and are working accordingly for redesigning the city structure and transport systems, so that there is greater accessibility, efficient mobility and low carbon future.
Gearing up for the future

The Ahmedabad Metropolitan region is one of the largest urban areas (7th largest as per Census 2011) in the country. The process of urbanisation is developing newer roots at a rapid clip; Ahmedabad is already the 16th fastest growing city in India. This rapid urbanisation and concomitant inequitable growth in the city is one of our biggest challenges. Our sources of income would have to be diversified beyond the existing tax system. We need to evolve a financially sustainable system for managing affairs of the city. Creating and maintaining a high level of public awareness and ensuring public involvement for effective delivery of municipal services is another major challenge. We also need to start charging users for most of the services offered by AMC, so that our finances can be brought into a better shape. Another major challenge would be to devise a system to ensure effective use of our Human Resources in the service of the city.
We are aware of the multiplicity and magnitude of challenges that confront us, and we are working in order to surmount these difficulties. In order to meet the needs of a rapidly growing city, we are focusing on developing infrastructure such as roads, water & drainage network, hospitals, parks, lake development, markets etc. The particular focus of our work is on the less-developed areas of the city.

Ahmedabad Municipal Corporation
e-Services available online
• Registration of Complaints
• Payments of All Municipal Dues: Property Tax, Professional Tax, TDO fees etc
• Issuance of Birth and Death Certificate, Licenses of Shops and Establishments, Health Licenses, Hawkers' licenses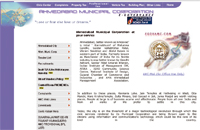 • Property Tax Application
• Right to Information Application Module
• Issuance of Building Plan Permissions
In order to improve efficiency, we are moving towards an automated system that will require less human intervention. We have also planned a comprehensive IEC activity through citizen participation, and by involving NGOs, as well as the print and electronic media. We are about to undertake a comprehensive analysis of the existing system. There will be audit of the man-hours utilised in the functioning of each Department with a view of addressing productivity issues. Through these steps, we hope to overcome myriad challenges and lead the glorious city of Ahmedabad into a new era of better quality of life.

Ahmedabad Janmarg (BRTS) –  at a glance
| | | |
| --- | --- | --- |
| Parameter  | October 2009 | November 2011 |
| Total BRT Network (length in km) | 12.5 | 45 |
| Buses on road | 18 | 83 |
| Average Daly Passengers | 17315 | 135000 |
| Average no of passengers/bus/day | 962 | 1745 |
| Average Revenue per bus per day (Rupees) | 4502 |  10346 |
| Average payment per bus per day | 7140 | 10823 |
In order to diversify our income sources and increase inflows, we are trying to monetize assets such as – hoardings and kiosks in different parts of the city. We charge user fees for services, we also charge license fee, impact fee etc. The recovery of Operation & Maintenance (O&M) costs incurred in the delivery of the municipal services is not adequately planned in the current system. Thus, the user charges are required for financial self-sufficiency of services delivered by ULB.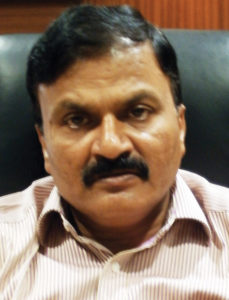 THE AUTHOR
is the Municipal Commissioner, Ahmedabad Municipal Corporation