wipro BAGS Maharashtra, West Bengal and Gujarat SDC projects

Wipro Infotech, has bagged three State Data Centre (SDC) projects from the governments of Maharashtra, West Bengal and Gujarat.
The Maharashtra project entails commissioning and managing a SDC spread across about 3,000 sq feet for a period of five years, while the West Bengal project is for designing, building and management of the data center (IT and non-IT components) for five years.
The Gujarat project is for upgradation and commissioning of the Gujarat SDC, which will also act as a Disaster Recovery site for four other mini data centers already present in the state. These centres providing online services to urban and rural citizens like for payment of taxes or simply filing a complaint.
The projects assume significance with SDCs emerging as one of the key elements of the core infrastructure required for the National e-Governance Plan (NeGP). Once integrated with other infrastructure projects like State Wide Area Network (SWAN) and Common Service Centers (CSC), these data centres would form the framework for roll out of various e-Government services for citizens and the Government.
CII-HCL Whitepaper on 'Safe City' 
In its relentless efforts and commitment towards deploying a robust technology led security infrastructure, Ministry of Home Affairs released a white paper on the basis of the recommendations from Confederation of Indian Industries (CII) in association with HCL Security Ltd., a 100% subsidiary of HCL Infosystems.
The white paper on 'Safe City' framework consists of suggestions and a plan to deal with the security threats in front of the nation today. The white paper suggests several measures to overcome the hurdles not only in the short-run, but also presents a defined roadmap to deal with the critical security issues both in the medium and long-run.
Government of India is also equally concerned and CII along with HCL has taken a step forward to work towards fighting security threats and make India safer for tomorrow.
Emerson Network Power Enhances focus on Indian Market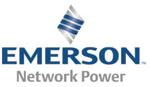 Emerson Network Power (India) Pvt Ltd. Systems has revamped its entire Micro and Small UPS range as well as enhancements of other key products including  Liebert ITON-600 BX, Emerson Adapt Series Parallel Modular UPS (6 kVA), Liebert GXT-MT + (1,2,3 kVA online UPS system) In-Pulse Inverters (30 kVA) and OptimiseIT.
The product revamp has been done to further enhance the features and provide latest technologies which can have an impact on customer's business as well as reduce energy consumption. Emerson will work with its network of channel partners to create awareness about the new range of products.
D-Link goes 'GREEN'
ED-Link, the end-to-end networking solutions provider for consumer and business, has launched of the world's first Green managed switch – the D-LinkGreen 24-port Managed Gigabit Switch (DGS-3200-24).
D-Link has always been committed to Green computing and has taken a lead in developing innovative, power-saving technology that is ideal for both home and business environments. D-Link Green products don't compromise on operational performance or functionality, and do not cost more.
D-Link Green Technology automatically detects device link status and reduces the power usage of ports that are not linked. When detecting a link down, the DGS-3200-24 conserves power usage without sacrificing network performance.
In addition to the innovative Green features and the smart fan, the DGS-3200-24 switch offers advanced security features and is IPv6 Phase II certified. The DGS-3200 series is capable of operating in temperatures up to 50 degree Centigrade and in non A/C environment especially suitable for Indian climate.
 NASSCOM focuses on Emerging Markets
The National Association of Software and Services Companies (NASSCOM), in     association with consulting fi rm Pricewater houseCoopers, has announced the  key findings of the Germanic report, 'Opportunities for Indian IT – BPO   industry in Germanic countries'. The report focuses on identifying partnership opportunities for both India and the Germanic countries in the area of IT services, business process outsourcing (BPO) and engineering services. According to the report, Indian companies earning less than USD 2.6 Bn from this region across the IT, BPO and engineering services space as against the addressable market size of more than USD 53bn.
Business from this region, which is the largest market in Europe, has the potential to grow to USD 10 Bn by 2020, provided Indian companiestake the strategic and tactical steps required to succeed in this market. The BPO market alone is estimated to be around USD 4 Bn and offshored engineering services around USD 3.4 Bn. Germany and Austria; each spends close to 2.5% of the GDP on IT, whereas Switzerland leads the norm by spending over 5%.