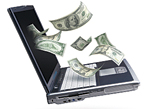 'e-DISHA': Online Transport System Launched by Orissa
The online transport system is launched in Orissa to help people make their motor vehicle tax and fees anytime anywhere without running to the Regional Transport Offices.

Orissa is the first state in India to introduce online services for three separate facilities. e-DISHA would provide three facilities like, online payment of tax and fee, web-based application, issuance of vehicle permits, appointment system for learners' license and anywhere anytime application.
The new system would also help eliminate middlemen, thereby increasing efficiency and maintaining transparency.
e-Governance Society Established in Puducherry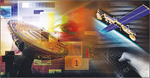 An e-Governance society as part of implementing Information Technology Policy has been launched by Puducherry Government. A MoU has been signed with Chennai based Information Community Technology (ICT) Academy, a consortium of the Union IT Ministry, Tamil Nadu Government and Confederation of Indian Industry (CII). Employees of Puducherry government and IT professionals would also be trained in Information Security and system administration.
Mobile Banking from July in Rural Areas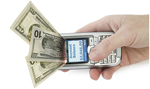 Banks have been advised by the Government to start mobile banking services in rural areas by July 31,2010 and complete the rollout by the end of next year. People will be able to withdraw cash and transfer funds using their mobile phones in rural areas.
After the implementation of the scheme, people in far flung areas would be able to operate no-frills mobile-linked account to withdraw cash, deposit money, balance enquiry, transfer of money from one to another. This will also facilitate transfer of funds of various government schemes like NREGS, to a mobile linked account.
A significant feature of the proposed framework is that funds remain within the banking system throughout the process flow and the intermediary does not have custody of the funds even momentarily.
Cops in Haryana to get Laptops  
A National Level Crime and Criminal Tracking Network System (CCTNS) project will soon be started at Madhuban, Haryana. The constables of Haryana Police would be provided with laptops, within the next three years, to enable them to keep track of activities of criminal gangs and exchange information with forces in other states. With the help of this system, the police will be able to not only to get information regarding dreaded criminal gangs active in the state and country, but also exchange all the information regarding their arrest.
To achieve this objective a cyber lab was being established at Madhuban by NASSCOM. Giving priority to e-Governance, the Haryana Police had also got prepared a software called Human Resource Management System to provide online all kinds of information, such as – individual, departmental and professional abilities of all police personnel from the rank of DGP to that of Constable.The Haryana Police had become first force in the country, where each constable has to undergo completely transparent online examination for the promotion to the post of Head Constable.
Beggar Homes in Delhi gets Biometric Machines  
Sewa Kutir Complex, a beggar home, in Kingsway Camp area of New Delhi, has got  biometric machines. The step has been taken in view of the beggars often changing their names to hoodwink anti-begging teams by posing as first-time offenders. The machine will also update and consolidate the record of apprehended beggars and maintain a dossier of each arrested beggar.
With an estimated 60,000 beggars, most of who go about their business at traffic intersections and religious places, the Delhi government is geared to tackle the problem by taking action under the anti-begging law as well as by implementing rehabilitory measures.
National Level Awards for Chandigarh for e-Governance 
In a major achievement, the Department of Information Technology, Chandigarh Administration and National Informatics Centre, Union Territory have been awarded three national-level Web-Ratna awards for the year 2009, at New Delhi, on April 19, 2010. The awards were constituted by the Ministry of Communications and Information Technology, Government of India for the first time, to acknowledge the exemplary initiatives and practices of various states or UTs in the field of e-Governance. The criteria followed included overall quality and quantity of web-based initiatives, spectrum of sectors and departments having a good web presence and level of responsiveness towards web-based queries, including usability and accessibility by citizens.
For Chandigarh, the three awards were received by Sanjay Kumar, Finance Secretary under National Portal Coordinator category (Golden Icon); Manjit Singh Brar, Director-Information Technology; Jagjit Singh, Systems Manager, IT for Comprehensive Web Presence Category (Silver Icon); Ajay Rampal, State Informatics Officer and Vivek Verma, Technical Director from NIC, UT under NIC Coordinator for National Portal of India category (Silver Icon) for providing technical expert.