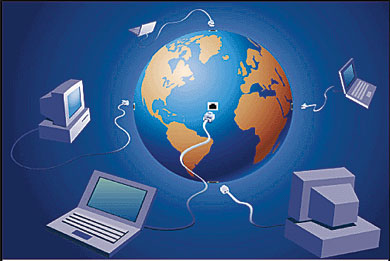 Enterprise Resource Planning (ERP) helps to integrate the processes and data in an organisation under one common platform. ERP systems cover a wide range of functions and integrate them into one unified database. For instance, functions such as Human Resources, Supply Chain Management, Customer Relations Management, Financials, Manufacturing functions and Warehouse Management functions were all once stand alone software applications, usually housed with their own database and network. They can all fit under one umbrella – the ERP system.
The purpose behind ERP is not only to ensure transparency but also to cut down costs; improve the quality of working time and by and large.
Due to rising competitive pressure many Indian companies are looking forward to equip themselves with modern business processes like ERP solutions that can further provide unlimited access to information and enable them to compete effectively.
India is a big player in the ERP market. Some of the factors that are influencing the growth of ERP market in India are higher ROI, rapid industrialisation and ease of integration with legacy systems. Many government organisations, MunicipalitiesPublic Sector Units and Corporation are implementing one or theother of the leading edge ERP software. Many of them reaped significant benefits by way of cost reduction, improved customer care, shorter supply chain, reduced inventories and in turn healthy bottom-line.