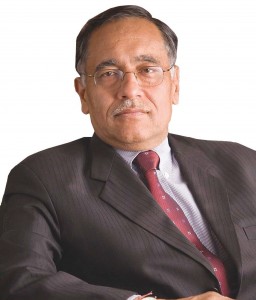 Our target is to reduce global carbon emissions intensity by 80% by 2020 and to actively engage 20% of our workforce by 2012 into activities focussed on addressing climate change"

The carbon generated from materials and manufacture is about one quarter of the overall ICT footprint, the rest coming from the use of these ICT devices like PCs and mobiles. Please comment.

The ICT industry is seen generally as environmentally friendly and is certainly cleaner than many traditional industries. However, it is a big user of energy and therefore has the potential to contribute significantly to climate change.
BT recognises that its day-to-day operations impact the environment in a number of ways and is committed to minimising the potentially harmful effects of its activities wherever and whenever possible. In particular, it is committed to helping the world tackle climate change by reducing its emissions and helping others to do the same.
BT's biggest direct impact on the environment is the result of the energy it uses.  In the UK, for example, it consumes 0.7 per cent of the electricity generated in the country each year – a significant total.
BT is committed to tackling climate change. We have measured our carbon footprint in the UK since 1992.
Our climate strategy covers our global business and has four elements which comprises of reducing the impact of our operations; empowering customers to reduce their impacts by offering innovative products and services; influencing our suppliers to provide more energy efficient products and services; and encouraging our employees to reduce their carbon footprint at home and at work.
Do you have any fixed targets as to how you as an organisation would go about achieving this target of reducing Carbon footprints?

We have set targets in each area to focus our efforts. Carbon reduction is one of our key performance indicators. Our target is to reduce global carbon emissions intensity by 80% by 2020 and to actively engage 20% of our workforce by 2012 into activities focussed on addressing climate change.
Our key 'green' initiatives focus on energy usage reduction and energy security. For example in 2004, we signed what, at the time, was the world's largest contract for the supply of 'green' energy. Nearly all the electricity we use in the UK now comes from renewable sources or combined-heat-and-power schemes. We also have low carbon electricity supply contracts in Belgium, Germany, Italy and Ireland. Also our biggest savings have resulted from our extensive use of conferencing services in place of face-to-face meetings. According to independent researchers, this alone avoided CO2 emissions totalling more than 103,000 tonnes in 2006-07.
As far as our UK is concerned our business has reduced its absolute carbon emissions by 58 per cent since 1996. Our target is to reduce our global carbon emissions intensity by 80 per cent by 2020. Further we plan to build wind farms in the UK capable of meeting 25 per cent of our electricity needs in the country by 2016. It is the biggest investment in wind power to be announced so far by a company outside the UK energy sector. Moreover, in USA, our El Segundo, California, headquarters will soon be powered by solar energy. Some 2,000 solar panels will generate approximately 917,000 kWh per year, reducing our CO2 emissions by more than 290 tonnes.
Dematerialisation seems to be the need of the hour if one wishes to go green. So what are the steps that you as an organization is taking in this direction?

To achieve our targets BT is looking critically at every aspect of its energy consumption.  For example, power usage was a key factor in the choice of the equipment for our new 21st century network, for example, and our data centres are being designed to use 60 per cent less power than their predecessors.
The information and communication technology (ICT) industry is seen as a major part of the solution to climate change with the growth of teleconferencing and other e-communication services reducing the need for physical journeys and international travel.
BT also seeks to influence the environmental performance of its suppliers and contractors through its purchasing policy. It has, therefore, established a set of procurement principles that support its climate change strategy. Its supplier environmental standards (GS13 and GS19) are included in our procurement contracts and cover issues such as environmental management systems and product stewardship. In 2007, the company agreed additional procurement principles that support BTs climate change strategy. And in 2008, it developed a set of questions which is helping BT understand what its suppliers are doing to tackle climate change.
"The global economic downturn could play a role too – with the rising cost of energy and energy security becoming issues in the boardroom, we could see increased action from industry to become more energy efficient through reduction strategies, use of greener technologies and greener energy supplies"

Industrial process automation can also go a long way in contributing to cutting down on carbon emission, how is it being implemented in your organization?

At BT we design products that are manufactured by a network of suppliers. In the 2008 fi  nancial year we bought £8.64 billion worth of products and services from suppliers. We  engage with our manufacturing suppliers to promote good environmental practices and to  ensure that they follow our standards for product stewardship.BT has a blacklist of banned  materials and a grey list of materials giving cause for concern.
All potential suppliers of electronic and electrical equipment must complete our product  stewardship online questionnaire (GS19) when tendering for business. The responses are  assessed by our product stewardship team. Our product stewardship efforts are part of our environmental management system which is certifi ed to the international standard  ISO14001. We need to make continual improvements in this area to retain certifi cation.
What are the major challenges you are facing in adopting the above measures as well as in putting into practice other initiatives towards turning green?
There are many challenges ranging from securing positive government action in the  development of policy and supportive regulatory frameworks, boardroom will, customer and  shareholder infl uence. Purchasing behaviours of consumers in high consumption societies  also need to change.
The global economic downturn could play a role too – with the rising cost of energy and  energy security becoming issues in the boardroom, we could see increased action from industry to become more energy effi cient through reduction strategies, use of greener  technologies and greener energy supplies.
Under the banner 'I want to make a difference', a globalemployee engagement programme is encouraging BT people to make small changes that, together, will make a big difference and save energy 75,000 tonnes of CO2 over three years.
BT people can make a difference individually or as members of carbon clubs. The carbon club  initiative is a great way for colleagues to share ideas and undertake projects together, while  having fun along the way. So far around 130 clubs have been formed – mostly in the UK, but  also in Europe, Asia Pacifi c, Latin America and the United States.
We are also developing innovative products and services to help our customers reduce their  climate change impact. We launched our Sustainability Practice in 2007 to help our large corporate and public sector customers make better use of ICT to become more sustainable. The  fi rst service launched as part of the practice is the BT Carbon Impact Assessment, which calculates organisations' CO2 emissions and recommends ways to reduce them.
Follow and connect with us on Facebook, Twitter, LinkedIn, Elets video