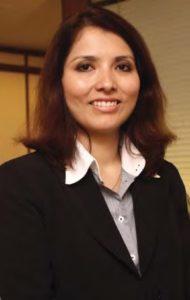 Lizum Mishra
India Director
Business Software Alliance India
"Software Asset Management is a holistic standardised process which helps companies remain compliant, reduce costs, become more efficient and have greater control on security related issues within an organisation"
Briefly explain BSA's initiative in corporate governance through the SAM campaign with the government of Karnataka.
Business Software Alliance is the foremost organisation dedicated to promoting a safe and legal digital world. It has a presence in 80 countries worldwide is the voice of the world's commercial software industry and its hardware partners before governments and in the international marketplace. BSA educates consumers on software management and copyright protection, cyber security, trade, e-Commerce and other Internet related issues.
The "Karnataka-A Leader in Software Asset Management" campaign launched by BSA in partnership with the Center of e-Governance, Government of Karnataka is to recognise Karnataka based small and medium companies as Leaders in "Software Asset Management (SAM)" and promote the importance of "Corporate Governance" and "Intellectual Property Rights" in the state.
How does India fare in EIU IT Competitiveness Index?
India ranks 48th in the world in the 2008 IT industry competitiveness index, moving 2 places from its 2007 ranking of 46 in the index. India has an overall score of 28.9 on the IT competitiveness index.
While being rated ahead of China, the findings of the study reveal that India has performed quite well in business environment and support for IT industry development, but needed to improve in areas such as IT infrastructure and research and development.
What are the factors that can enable Indian competitiveness in IT security segment?
Information Technology security is no more a mere legal requirement but it is fast becoming a factor for companies to compete on and grow businesses. A "secure and reliable" environment-defined by strong copyright, IT and cyber laws-is an imperative for the growth and future success of the IT Industry.
Indian IT companies today adhere to international best practices-they are regularly audited by independent certified auditors, comply with international standards at the highest levels, update procedures and practices regularly and meet-if not exceed – the worldwide information security standards to ensure that data and personal information of international customers is adequately protected. Similarly, another critical aspect of IT Governance in today's day and age includes managing software as an asset. SAM or Software Asset Management is a holistic standardised process which helps companies remain compliant, reduce costs, become more efficient and have greater control on security related issues within an organisation.
What are the steps that government can take to reduce software piracy?
The government plays an instrumental role to curb the growing menace of piracy in India. It needs to seriously work for the IP cause and can look at options like setting up of specialised courts to address IP issues on a large scale. Dealing with piracy requires a concerted effort by government, in partnership with industry, to provide strong legal remedies against software piracy, an efficient and effective enforcement system that provides deterrence, and regular and widespread public awareness campaigns on the why respect for intellectual property is important. There is no shortcut.
Tannu Singh tannu@egovonline.net
Follow and connect with us on Facebook, Twitter, LinkedIn, Elets video