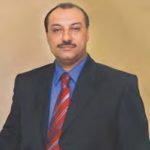 Karan Bajwa
Group Director,
Public Sector, Microsoft, India
"What technology drives an application is irrelevant to the average user"
Common Services Centres (CSCs) are in the process of being roll out in various states and union territories of India. How is Microsoft India participating in the delivery of services through these front end service outlets?
Microsoft has been closely aligned with the various state governments and governmental organisations to help build e-governance applications, understand their requirements and develop a blueprint based on local issues and constraints. The solutions have already been deployed in a few states and Microsoft is spearheading the percolation of these solutions to all the states in the country through the partner ecosystem.
Besides providing the technology platforms for the front end delivery of the Government 2 Citizen (G2C) and Business 2 Citizen (B2C) services and the back end systems for the aggregation and delivery of the G2C services, Microsoft is also working with the CSC operators in order to enhance the business viability of the CSC's. Offerings such as Digital Literacy Curriculums are being offered through the CSC's in order to support both the viability of the CSC's and also the dissemination of the IT skills.
Do you see an emerging open source market in the country in the near future?
What technology drives an application is irrelevant to the average user. If we look at the first billion people who use computers across the globe, they used it because it was easy to use. People like Windows or the MS Office suite primarily because it is easy to use. When we ponder over ways to make rural India adopt computers, we should focus on user interface rather than underlying technologies.
The second constraint is affordability. Villagers see much less use for a 'personal' computer than we do, so shared access through pay-for-use kiosks is the way to go. The key to the success of this model is to find a pricing formula where it is affordable for users and yet makes business sense. A differential pricing model for different segments of users seems to make most sense. In our case, these segments are: the government, education, and rural users.
Open Source Software is just another business model supported by a services revenue stream, that carries alongwith itself perceptions that are in most cases incorrect. The Government needs to, and it correctly is, focusing on the issues like deployability, ease of use, localisation, supportability, affordability and delivery of services rather than the underlying technology and that is the reason for the success of Microsoft in e-Governance initiatives.
In light of the current security crisis in the country, how do you think your solutions will be able to safeguard critical government data?

This is an interesting question which cuts across a complex domain and does not have a short answer. For safeguarding critical government data you need to adopt a layered defense in depth approach using people, process and technology.
We believe that a comprehensive security program needs to include both the physical security of facilities, such as restricting access to buildings and monitoring alarm systems for fire or break-ins, and logical security of IT resources, such as restricting access to sensitive data and monitoring network traffic for signs of suspicious or malicious activity while using technology which from inception is designed to be secure and reliable.
Our solutions provide users and end to end experience of all these aspects. For example our physical security solution uses our own off the shelf technologies (Office SharePoint Server 2007, Office InfoPath 2007, Virtual Earth, Office Communicator 2007, Office System 2007, SQL Server 2005, Identity Integration Server (MIIS), Remote Desktop and Terminal Services) integrated with some third party devices (CCTV, Access control devices, etc) for monitoring our own physical facilities across the globe. Similarly at the logical level whether it is the operating system, the network protection, identity and access, encryption of data, server protection, client protection, protection from malware, protection at the browser level, prevention of data leakage or data governance, rights management of the data or the development of secure applications our products and procedures continue to strengthening your defenses against attack. Our goal is to create products that are secure by design, secure in their default mode of operation, and secure when deployed.
Our dedicated Critical Infrastructure Protection Team continues to drive strategic change both at Microsoft and with partners. Our goal is to enhance the security of critical infrastructure – banking, communications, and transportation, energy, healthcare, and government services by increasing the trustworthiness of software and IT services, and by collaborating with governments and critical infrastructure providers to reduce and manage risks.
In the current volatile market scenario, is Microsoft India betting big on the government vertical?
Government has always been a key vertical for Microsoft in India. We are partnering with the GoI to finding technology solutions that helps in improving the operations of government and the delivery of services to its citizens, expand the quality and reach of educational opportunities, and find new ways to grow the Indian Economy.
What are your plans for the year 2009 with reference to e-Governance?

The world of government work is changing. To meet the growing expectations of their constituents, governments need to consider new processes, technologies, and systems to improve service and communication. In India particularly, there is a growing need to localise the applications so as make way for efficient functioning of the system. Addressing this need, Microsoft has designed cost-effective and innovative solutions that allow Indian government agencies to leverage existing infrastructure and application investments and accommodate for future demands. Some of these applications are:
Connected Government Framework (CGF)

At Microsoft, we believe technology can help deliver better quality and more cost-effective services within these tight budgetary constraints. Our strategy in India is to work in partnership with State and Central governments to ensure that our technology products and partner solutions meet the immediate and longer term needs of growing India.
Our initiative for achieving this is the Connected Government Framework (CGF) for State and Central governments which has been localized as per the requirement of the Indian government. With CGF, our objective is to provide State and Central governments with a clear picture of where Microsoft technology can enable their organization to deliver the transformation needed to support increasing citizen expectations in a managed, controlled and cost-effective way. The framework consolidates the solutions from our partners, as well as our own solutions for e-Government around the common business challenges and places them in a context which makes sense to a local government.
Citizen Service Platform (CSP)
We call organisations that empower their staff to deliver cost-effective, seamless services 'people-ready' organisations. Technology has a key role in creating 'people-ready' organisations. Recognizing this, Microsoft has designed a vision and platform architecture called the Citizen Service Platform. The CSP, as our other offerings has been customized as per the dynamic Indian environment. The underlying philosophy of the Citizen Service Platform concept is to provide component based, Information Technology-enabled solutions for common services delivered by Local District. Solutions that can be rapidly configured to support common technology and process foundations across agencies will deliver the quality and efficiency of service that is needed.
Highlights
We will continue to focus on building a trust worthy ecosystem, engineering for security, simplifying security, building fundamentally secure platforms and advancing ways for people to gain more control of their private data. Some of the best examples of these efforts are the following:
 Security and Privacy Technology Innovation: Kernel Patch Protection, Network Access Protection, Phishing  Filter, Microsoft Malicious Software Removal Tool

Engineering for Security with SDL and Privacy Guidelines for Developing Software Products and Services

Security User Experience: Windows Security Centre

Defense in Depth: Windows Defender, User Account Control, BitLocker Drive, Encryption, Windows Service Hardening